NCAA asking for help identifying NIL pay-for-play violations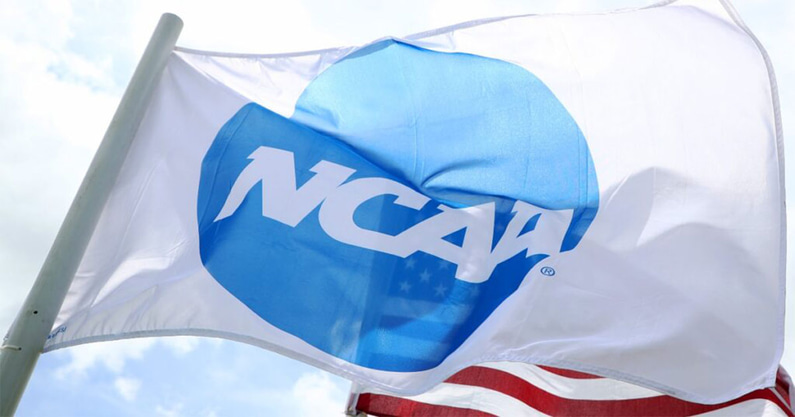 The NCAA has sent a letter to member institutions asking them for support in uncovering violations with NIL infractions cases.
The letter, obtained by Sports Illustrated's Pat Forde, said the NCAA's national office is "working hard" to pursue potential violations related to the NIL interim policy that was released in July 2021. 
Coaches and NCAA leaders say these Name, Image and Likeness violations are largely coming from collectives. Collectives pool funds from boosters and businesses to help facilitate NIL deals for athletes. Collectives and NIL have become lightning rods in college athletics over the last year.
Coaches and NCAA leaders say NIL often disguises "pay-for-play" deals choreographed by collectives. They say groups are using money to persuade recruits before they sign binding letters of intent. Per NCAA rules, boosters are not allowed to pay players directly or be part of the recruiting process.
"The interim policy maintains expectations that NCAA members adhere to key principles of college athletics and abide by rules regarding inducements, benefits, contacts, recruiting, etc.," the letter obtained by Sports Illustrated states.
"Protecting the environment starts with member schools following self-regulating requirements. To achieve success and protect fair competition from abuses, member cooperation and communication with the NCAA enforcement staff is imperative when self-regulating requirements fail. 
"As always, much of enforcement's work is known only to parties involved in a confidential investigation. We conduct most of our business with schools, conferences and others without public visibility. We also recognize the need for transparency and action, so we operate every day with genuine urgency on behalf of the Association. We're balancing that charge with the need to respect the interests of individual schools and safeguards in the infractions process. That balance helps us separate substantiated reports from widely publicized rumors that our investigations demonstrate are not true."
NCAA issued updated NIL guidance in May
This isn't the first time the NCAA has tried to bring attention to its concerns about pay-for-play NIL deals. In May, the NCAA issued new NIL guidance aimed at limiting the impact of boosters who are using NIL ventures to lure top high-school recruits and target players in the Transfer Portal.
The Division I Board of Directors attempted to clear up NIL guidelines by saying existing bylaws prohibit boosters from being involved in the recruitment of prospective student-athletes or enrolled student-athletes who might be considering transferring. 
Yet, most insiders said the clarification did nothing to deter bad actors who are using NIL in an improper way.
"I shouldn't be shocked the NCAA whiffed," a Big 12 recruiting coordinator said. "They've messed up the whole NIL situation. They threw their hands up from day one with NIL, and they did it again here. We were clamoring for stricter guidelines to level the playing field. This doesn't do it."
Enforcement staff 'actively investigating potential abuses'
Yet, the NCAA took another step Thursday toward making it clear that inducements are not acceptable, and investigations are ongoing.
"The enforcement staff is actively investigating potential abuses of NIL transactions, and we'll allege any substantiated concerns as soon as possible," the letter obtained by SI said. "We also constantly review new reports of tampering, recruiting inducements, impermissible benefits, impermissible recruiters and other related behaviors. We engage across the membership and pursue actionable leads aggressively. As member schools know, our focus is not on targeting student-athletes, but rather the actors who pose a threat to the integrity of college sports.

"Investigations can be challenging, and the enforcement staff needs help from member schools. Specific information about contacts or transactions will expedite investigations and help us secure truthful accounts. We understand why coaches and student-athletes are reluctant to provide documentary evidence and details on the record, but it's critically important in our effort to protect compliant programs.
"Candidly, we need these materials because too many NIL arrangements are not made in the sunshine and getting accurate information is difficult. Individuals should contact the enforcement staff directly and any information can be provided anonymously."
Unclear how many NIL investigations underway
Furthermore, at this point, only a couple of groups have admitted they've talked with NCAA officials about NIL deals.
In June, John Ruiz and his LifeWallet staff met with NCAA enforcement to discuss the number of NIL deals the company has struck with Miami student-athletes. Ruiz agreed to meet voluntarily. The NCAA did not accuse the now-publicly traded company of wrongdoing, he said. The point of the conversation was to establish a baseline of the goals of the company in the NIL era of college sports.
Additionally, last December the NCAA went on a fact-finding mission regarding the Oregon-focused collective Division Street.
In a two-page, confidential letter, obtained through a public records request by On3, NCAA Assistant Director of Enforcement Anthony Del Giudice listed six requests, including for Oregon Senior Associate Director of Athletics and Chief Compliance Officer Jody Sykes to "provide a detailed description of any contractual agreements facilitated by Division Street between the institution's student-athletes and business organizations."
In Oregon's response to the NCAA, Sykes described Division Street as a for-profit marketing service that "can be likened to many other for-profit entities which currently sell brand enhancement services to institutions and athletes."
Ultimately, Oregon protected its athletes' contracts from disclosure to the NCAA, in part by citing federal law and confidentiality clauses that exist in contracts between athletes and third parties.
That pushback is an example of the type of struggles the NCAA might just have with its newest request – even with coaches coast-to-coast and Senators clamoring for NIL reform.