Delivery app ASAP offers NIL deal to all LSU athletes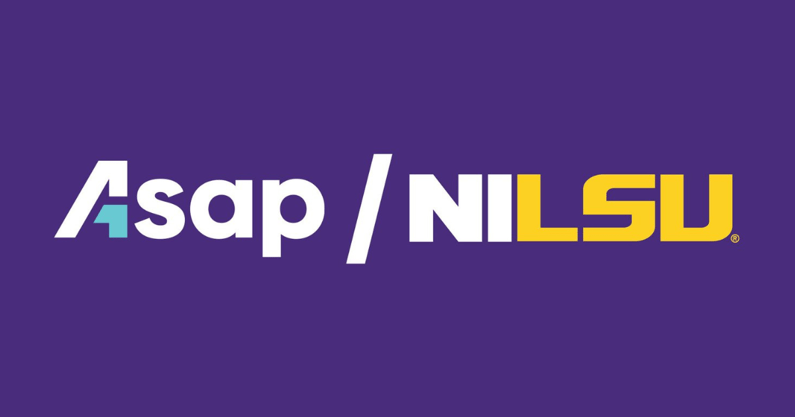 LSU could soon sign an athletic-department wide NIL deal.
Louisiana-based delivery service ASAP, previously known as Waitr, has offered all Tigers student-athletes a NIL partnership for the launch of the academic year.
Each LSU athlete who accepts the offer will promote the rebranded app on their social media accounts. Athletes will receive compensation for all orders that originate from their social media posts.
MatchPoint Connection, a Baton Rouge-based NIL marketplace, will facilitate deals. The company has made headlines for its unique algorithm, which quickly "matches" talent to brands for paid promotions.
Expectations are for large numbers of participation across all sports, a MatchPoint rep told On3.
"It's important for ASAP to support local communities and student-athletes of all sports as they represent their school so well," ASAP CEO Carl Grimstad said in a statement. "It's an honor for us to celebrate these young men and women, who work hard every day to be the best in their chosen competitive arenas."
ASAP is best known for its work as a food carryout app, which is used around stadiums across the nation. The service has agreements with the New Orleans Saints and the LSU and Alabama athletic departments. The company recently struck a new five-year agreement with MetLife Stadium and both NFL teams that play there.
The company has previously struck deals with former LSU defensive back Derek Stingley Jr. and former Alabama linebacker Christian Harris. ASAP is also the headliner sponsor of LSU head coach Brian Kelly's weekly press conference.
LSU continues to be major player in NIL space
This summer the Louisiana State Senate approved a bill allowing schools and boosters to compensate student-athletes for use of their NIL. The law, which became effective in June, allows coaches and school personnel in Louisiana to also facilitate deals for its student-athletes.
It is one of the major advantages schools in Louisiana have in helping bring deals to their athletes. And it's a reason why LSU is able to help bring a deal with ASAP across its athletic department.
"The goal of NILSU is for all of our student-athletes to sustainably and responsibly maximize their opportunities in the Name, Image, and Likeness space," LSU athletic director Scott Woodward said in a statement. "We will continue to use NIL deals to facilitate their holistic growth, through increased education, branding, and opportunity. We are grateful for this opportunity extended to all of our student-athletes by ASAP and for the continued support of the entire community in this new and evolving landscape."
NILSU is LSU's in-house NIL program. Taylor Jacobs, who worked with LSU Athletics' senior administration to guide the department's NIL efforts for the past year, was tabbed this summer to lead a staff dedicated to assisting athletes to secure NIL deals. Because of the state of Louisiana's NIL laws, businesses can pitch opportunities to athletes on the LSU athletic department's website.
LSU football players have not had trouble securing deals, either. Jack Bech, BJ Ojulari, Kayshon Boutte, John Emery Jr. and Maason Smith took over a Raising Cane's near ahead of college football season..
Along with additional promotion on social media, the five Tiger players are featured on billboards throughout the Baton Rouge area with the "Our Home Team & Hometown" slogan.