New York introduces revised NIL legislation that would 'greatly benefit' state schools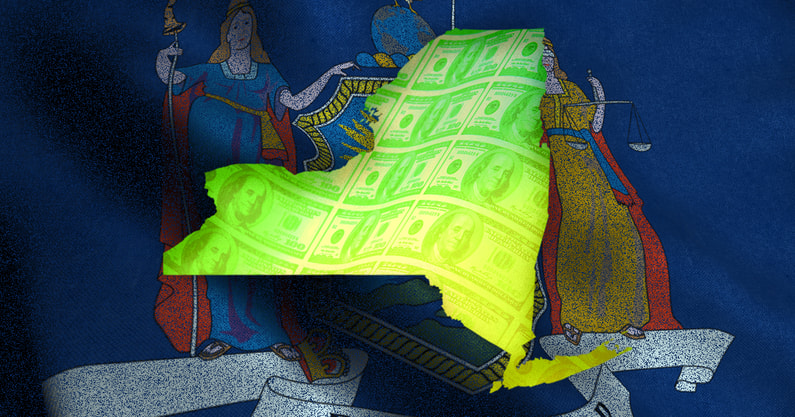 Missouri was the latest state last week to pass sweeping reforms on the local level that are squarely aimed at bypassing NCAA NIL oversight. Tucked inside the new Show-Me State law was an amendment that allows high school recruits to enter into NIL deals and start earning endorsement money as soon as they sign a letter of intent with in-state programs.
Arkansas and Colorado have already passed reform that gives coaches and school administrators a lot of leeway to engage in NIL discussions with student-athletes. Plus, similar legislation is on the table in Texas.
New York officially entered the fray late last week with a bill that NIL expert and Newman & Lickstein associate attorney Dan Greene said would "drastically change the Empire State's NIL law in a way that would greatly benefit schools within the state."
Interestingly, Greene said the language of the New York bill is almost identical to what Oklahoma Gov. Kevin Stitt surprisingly vetoed in late April. Politics doomed the Oklahoma bill – for now. But it overwhelming sailed through the legislature and was chock-full of changes that would have significantly benefited Oklahoma, Oklahoma State, Tulsa and other local colleges when recruiting and retaining student-athletes who also want to capitalize off NIL.
New York bill similar to what was on table in Oklahoma
It's a similar situation with New York.
The Empire State bill also includes a section that appears to provide cover for state schools from being punished by the NCAA for any NIL-related violations, including any committed by collectives that have been set up to support student-athletes through deal facilitation.
According to the bill: "An athletic association, conference, or other group or organization with authority over intercollegiate athletes, including, but not limited to the NCAA, and shall not authorize its member institutions to penalize or prevent a college from participation in intercollegiate athletics because an individual or entity whose purpose includes supporting or benefitting the college or its athletic programs or student-athletes violates the collegiate athletic association's rules or regulations with regard to a student-athlete's name, image, or likeness activities."
The proposal in New York further highlights the NCAA's struggles to slow down the momentum on the state level for NIL law revisions, especially now that it's not the states that are football hotbeds that are proposing changes.
"I'm glad to see my home state take a proactive approach to NIL at the state government level," Greene, who is from Syracuse, N.Y., said. "It's definitely a change from about six months ago. The focus has been on 'football' legislatures. But other state legislators should be aware of the ever-changing NIL landscape."