NIL collectives now being categorized in two separate categories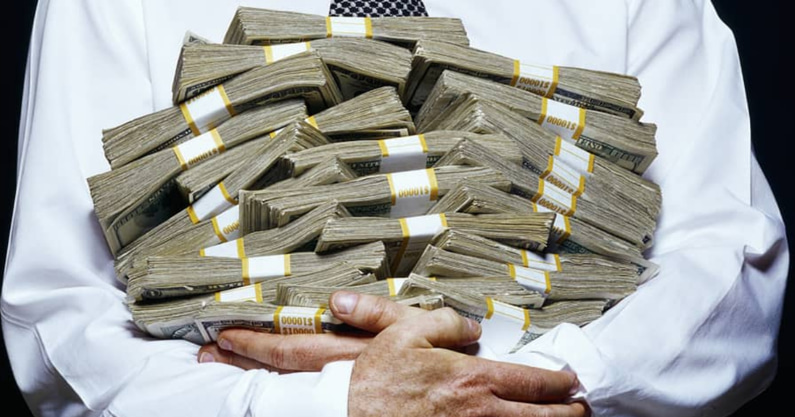 Donor-led collectives continue to dominate the NIL conversation and some industry leaders now are categorizing these groups in two separate buckets.
There are collectives that compensate athletes with a fair market value for services that can include brand endorsements and event appearances. Then there are those that pool money from donors for the primary purpose of using lucrative financial packages to entice the best prospects to sign with the university.
One industry CEO with a keen eye on the collectives market is Ayden Syal, co-founder of MOGL, which empowers athletes and businesses to connect for opportunities to monetize their NIL. Syal counted at least 10 collectives — there are a little more than two dozen currently in a rapidly expanding market — that have recently inquired as to how his company can assist the collective in connecting with athletes. 
Syal, whose platform includes more than 4,000 athletes, is not necessarily opposed to working with a collective. But it depends on which of the two buckets the collective falls into.
"That's something internally that we wrestle with: Do we really want to be involved with collectives?" Syal told On3. "It's tough. The one benefit that I do like about collectives is that they provide a direct way for university-affiliated donors to get in touch with athletes for inherently what should be a good cause. I just don't necessarily think that is going to be used for it in all cases."
The explosion of collectives is sure to continue. Blake Lawrence, CEO and co-founder of Opendorse, told On3 that he expects there to be an NIL collective at every Division I Power 5 school "by the end of 2022. And the top collectives will spend $10 million per year on NIL."
Syal specifically pointed to the Clark Field Collective, which is a donor-driven company looking to assist University of Texas athletes with monetizing their brands. Syal said the collective "already has $10 million committed, right? In what world is the entire University of Texas athletic body right now worth $10 million? They are not. So what's all this money being used for?"
The Clark Field Collective, which is unaffiliated with the university, was created to assist the school's athletes in 17 varsity sports in cultivating and facilitating NIL opportunities in conjunction with businesses, donors and fans. Its CEO, veteran sports marketer Nick Shuley, told On3 that it aims to serve as a one-stop fund to be disseminated among all sports for NIL activities, which include endorsements, autographs, appearances and more.
Why collectives want to work with MOGL is because of athlete access and efficiency. Syal said the biggest challenge some collectives are encountering is how to reach athletes directly because donors often are older, more removed from the athletic arena and don't have direct access to them. Once they do connect with athletes for an event, there is a lot of hand-holding. That's where MOGL would come in, to help streamline the process and save the collective time and resources.
"We know our technology is the perfect solution for collectives," Syal said. "We just want to be very careful about which collectives we work with."
Syal said funds from collectives, ideally, should never be used as a recruiting inducement but that obviously has been occurring in some instances. A concern is that the absence of legitimate regulation will foster a landscape in which well-funded collectives tied to blue-blood programs engage in a financial arms race to establish six- and seven-figure recruiting advantages. At the moment, there is no entity positioned to police that. And that ultra-competitive arms race is well underway.
To that point, the Tennessee-centric Spyre Sports collective is setting its sights on pooling $25 million or more annually from donors, largely to help secure top recruiting classes. Hunter Baddour, its president and co-founder, told The Athletic that six-figure packages are required to land prized prospects, adding, "We realized being involved in recruiting was going to be a priority. Then we realized how much money we were going to need to be elite. And we're shooting to be No. 1."
The only thing potentially stopping collectives from becoming this "massive monster," Syal said, are the schools themselves. If they see too much money being siphoned to collectives trying to lure the big recruit to campus rather than seeing booster money being donated to traditional athletic department ventures, they may want to step in. 
But many collectives are focused on operating in accordance with the seeming spirit of what NIL was intended to be. Asked to name a collective whose values are aligned with MOGL, Syal mentioned Heels4Life, which was created by former North Carolina linebacker Shakeel Rashad to help create revenue opportunities for the school's football players. Syal said the company has done well trying to "stay in their lane," focusing on athletes signing memorabilia and now attempting to venture into the merchandise and e-commerce categories. It isn't trying to scale into a much larger operation. 
With collectives launching each week, Syal echoed the sentiments of many in believing that, by year's end, every Power 5 school will be associated with at least one collective. Some will have more than one; there are four currently tied to athletes at Texas. The question remains how they will be regulated. Like many, Syal has a vested interest in the answer. 
"Non-profits still have to confirm their revenues and show what they've done and things like that to get the tax benefits," Syal said. "Is anyone currently making sure that these athletes are doing X, Y and Z for these non-profits? I don't know what the answer to that is."