INFLCR becomes technology partner of The Brandr Group through multi-year agreement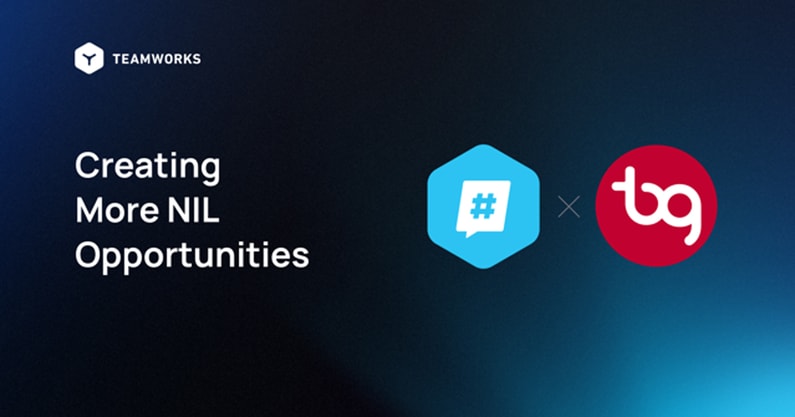 NIL industry leaders INFLCR and The Brandr Group are announcing a partnership later Thursday to further support student-athletes as they monetize their brands through name, image and likeness opportunities.
The long-term agreement makes INFLCR a technology partner of The Brandr Group. TBG represents student-athletes at more than 80 colleges and works with more than 70 licensees to create and market co-branded college products utilizing group licensing rights.
That includes jerseys, merchandise, video games, trading cards and other categories. Brandr will use INFLCR's technology to onboard athletes, disclose transactions and process NIL payments at all schools where a crossover exists between TBG and the Teamworks' network.
INFLCR, a product within the Teamworks Operating System for Sports, works with more than 200 Division I colleges and supports nearly 90,000 student-athletes in building and managing their NIL businesses. It also provides a technology platform for frictionless disclosures and reporting. Jim Cavale, INFLCR's founder and CEO, called the partnership a natural fit and said group licensing in particular is the "biggest, most untapped area" of NIL.
"When it comes to NIL, group licensing is still one of the biggest opportunities of the future," Cavale told On3. "There's so much value to unlock for groups of athletes, whether you break them down by team, by school, by conference … So, somebody coming in helping organize those athletes and unlocking the value that's possible for them when they're a part of the group, that's going to continue to be a really big need. Teamworks and INFLCR coming together with Brandr are going to fulfill that. That is what's so significant about the partnership."
'It's just a natural fit'
Cavale said INFLCR's hallmark will continue to be technology, as it continues to build best-in-class tech for each part of the student-athlete experience. Additionally, he said the company will continue to acquire the best tech companies that create an efficient student-athlete, or professional athlete, experience.
TBG has already been utilizing INFLCR to send thousands of royalty payments to athletes at more than 40 schools. Now TBG will send royalty payments through INFLCR to all of their schools. Qualifying athletes will receive one consolidated 1099 form from all of their payments at the end of the year.
"We were just naturally seeing the Brandr folks interface with INFLCR's technology and Teamworks' technology in a way where it was like we should formalize this because we can help more of our schools," Cavale said. "And as Brandr grows into other schools we have, we have a pre-existing relationship that can be defined upfront as that school uses their services. So, it's just a natural fit."
Future collaboration entails data analytics, content licensing
The INFLCR Exchange technology empowers transactions between businesses and student-athletes. It allows direct, compliant and automatically disclosed payments from the business to the student-athlete to occur without taking fees. INFLCR automatically reports any partnership logged in their system to the compliance office at each school, assisting compliance offices by tracking and monitoring NIL deals for student-athletes.
Brandr positions brands to leverage student-athletes' NIL in conjunction with schools' intellectual property. Future collaboration between INFLCR and TBG is expected to include data analytics and content licensing.
"We're partnering with Brandr because with NIL you need to have great services, and Brandr is offering services on the group licensing front to a pretty good handful of our existing customers at the college level," Cavale said. "For our tech to now work hand in hand with their services for those partners who've chosen to add Brandr, that helps them. And that's what this is all about – helping our current client, the school, and their student-athletes with great services and tech for NIL."