NIL Q&A: How to clean up the 'dirty landscape'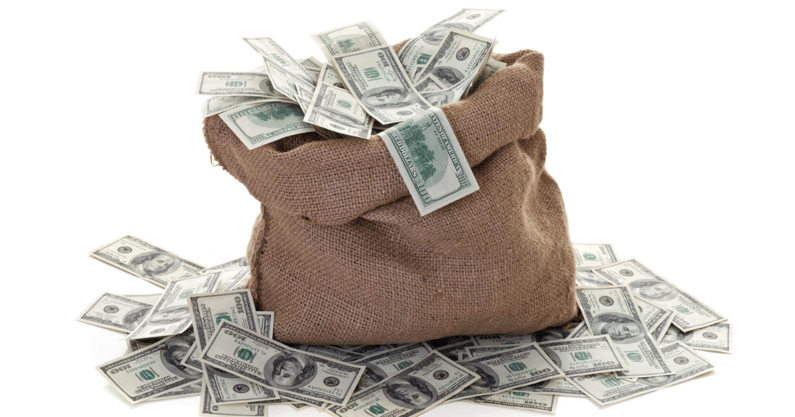 During the first nine-plus months of the NIL era, the space has been inundated by companies pledging to assist various stakeholders – student-athletes, brands, universities, donor-led collectives.
Among those that quickly gained traction is NIL marketplace MOGL, founded by athletes to help connect student-athletes with brands and businesses. It works with more than 800 brands and has more than 2,000 athletes active on its platform. Last month, MOGL earned top honors in the prestigious SXSW Pitch Event in Austin, Texas, winning the Social & Culture category. Some 6,000 startups entered the competition.
On3 caught up with Ayden Syal, MOGL's co-founder and CEO, for a Q&A. Part 1 was posted Thursday. This is Part 2 and touches on the "dirty landscape" portion of the NIL space and what could serve as the tipping point to eventually rein in over-the-top actions of some school-specific collectives.
The interview has been lightly edited for clarity and context.
Q: Donor-led collectives continue to drive the NIL conversation. Are you working with collectives? How can you assist collectives?
SYAL: What MOGL provides collectives is a seamless communication, hiring and payment process for collectives to directly access thousands of athletes depending on what their mandate is. Collectives in general – and this isn't all of them – but in general, they lack the technology to really manage this at scale. They're, like, doing it manually. They're doing it in spreadsheets over email. And they really lack the ability to communicate seamlessly with tons of athletes at one time – get them hired for a campaign, get them paid, make sure that the deliverables that they requested are being provided as well.
Q: I heard you on a Notre Dame-centric podcast talk about what you called the "dirty landscape" portion of the NIL world. As I've viewed it, this is the period where those who want to really push the envelope, those who want to exploit loopholes, are flourishing. What, realistically, can bring things under control?
SYAL: The difficulty with the "dirty landscape" component is that when you think of just about what are true NIL deals, those are not necessarily dirty. Yeah, there's some situations where athletes are getting overpaid, and there's probably reasons for that. But where the landscape has really become dirtied is with regards to recruiting inducements. A lot has been driven through collectives at this point. But those aren't NIL deals. The media does a very poor job of pitching them as NIL deals.
Like, a five-star recruit gets a NIL deal to come to Tennessee – that's not a NIL deal. NIL is designed to be between a currently enrolled student whose value and platform benefits a business that has ties to that university, whether it be geographic or donors or whatever. I think in general, the dirtying of the landscape is absolutely there. But it's more of a product of NIL and not a dirty NIL landscape, if that's helpful at all.
The only thing that really cleans this up is uniform regulation. Until then, states and schools are going to be incentivized to do whatever is most beneficial to them, their lobbyists and their programs. That's why we've seen some state laws repealed, just so that people can get advantages. There do need to be strict penalties for recruiting inducements because those are not NIL activities. I think broader adoption of marketplaces also will really help to clean it up because, in general, broader adoption of marketplaces in general should help universities have more visibility into what's going on. But the only way you increase broader adoption of marketplaces is on the marketplace side, you get more deals, more athletes. On the NCAA side, you get stricter penalties for not disclosing. 
Q: The NIL space is evolving at a dizzying pace. What will the NIL conversation this summer entail? What will be the next phase?
SYAL: I think the next phase of NIL will absolutely be a combination of good and bad. Recruiting inducements and athletes being taken advantage of, that's only going to get worse before it gets better. I think there needs to be a major case, or a major issue, with an athlete being taken advantage of that will really [lead to] legislation.
The way the NIL era will change for the better, I think, is that as more and more money flows through collectives and doesn't go directly through athletic departments, that will spur increased regulation. Athletic departments aren't necessarily feeling the brunt of the pain yet. But as more and more donors who would historically have donated to the building of a new stadium or something like that are now just donating directly through collectives, that is what is going to get the powers that be to move on enhanced regulation and get the right people putting protocols in place. At the end of the day, unfortunately, it's all a money game.
Q: And what do you envision for this summer?
SYAL: On a more of a pleasant note, I think the summer is going to be really, really exciting. MOGL is specifically super excited for the summer because it's going to be a time where athletes have more time on their hands, so they can really work on their craft. We're putting so many protocols, or resources, and plans in place to really use the time to educate athletes in a very differentiated way. Because this is going to be a time for them to really learn what it means to be influencers, how to provide the best value to brands, how to position themselves best for campaigns in the fall and beyond. It means us having the resources and the team in place to educate them. I do think that we'll see, eventually, probably in the fall, less businesses and brands marketing with athletes just for the sake of doing so, being more focused on what that ROI and that value is. … I think this landscape on the marketing side will get a lot smarter, especially over the summer.
Q: The inside baseball discussions about just how much money the more ambitious collectives are hoping to raise annually – between $5 million and $25 million – are these goals sustainable?
SYAL: I actually don't know the answer to that. I don't know what the donor levels look like. I don't know how much money really exists in each of these alumni bases and booster pools. That said, I don't think the current level is sustainable in the long run because to continue to be able to sustain this amount of investment is going to require pulling donations from the athletic department and other avenues to donate to. And once that happens, then there's going to be regulation on collectives. That is where things will probably meet in the middle.
I think in general collectives are a really good thing. At their core, what they are are vehicles to directly empower and support student-athletes, as opposed to having to invest in another Ivory Tower, right? But, unfortunately, people take advantage of it. Then on the sustainability side, it's a nonprofit, or at least most of them are pitched that way. There is a benefit to large corporations and individuals, for tax reasons, to do this on an annual basis. It is going to come down to what the [relationship] between athletic departments and collectives becomes.
Q: What's the long-term vision for MOGL? What niche do you want to carve out in this space?
SYAL: The big thing for us, more than anything else, is we're trying to be the source for an NIL marketing for all athletes throughout the country. Businesses and brands using our platform currently are thrilled with the incredible user experience, the incredible engagement with athletes and the support available for our team. And it's important for us to continue to build that user base on both sides. Marketing with collegiate athletes is an incredibly affordable and scalable solution that offers businesses a targeted advertising strategy to build awareness and increase profitability. The goal at MOGL, more than anything else, is to really reach a point where all businesses and brands are aware of that value, and that we can provide a seamless integration to do that.
Now, I think one of the things that wasn't even really a part of us founding MOGL, but it's become very apparent in the eight months that we've been doing this is that the sports marketing in industry and landscape, unfortunately, is in need of a major facelift with the new era upon us. Athletes shouldn't be losing 20 to 30 percent of their deals and feel obligated to sign long-term contracts with agencies to make some extra money for themselves as they navigate NIL. It's their Name, Image and Likeness. And we're committed to protecting their rights, preserving their income and promoting their value. But one of the things that we've really observed is that some agents are great. Like at the top end, they're experienced, they have access, whatever. But it's the local marketing rep that's signing up all these guys and girls for deals that's really starting to become problematic for us because we've got hundreds, if not thousands, of opportunities available for athletes right now. And then they've got to go and call their marketing agent, and that marketing agent will take 20 to 30 percent of the deal because we brought it to them. The goal really for MOGL is, on the business side, service a solution to build awareness for products and services in an affordable and scalable way. But on the athletes' side, reach a point where athletes know that if they're signing a deal with an agent, it's because they're getting that amount of value for it. Put the power and the leverage back in the athletes' hands. The goal for us is to become synonymous with collegiate athletics. It is like, if I know I'm going to go to the bar tonight, knowing that I'm going to use Uber.