North Carolina's foray into group licensing opening up numerous NIL possibilities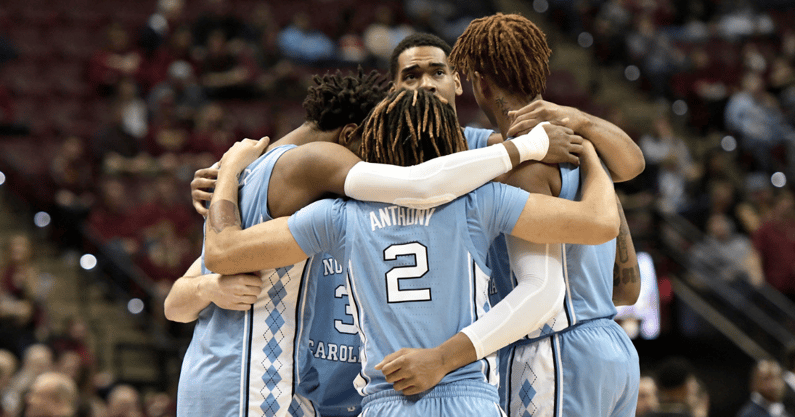 During the two years that the NCAA's working group explored Name, Image and Likeness models, the concept of group licensing deals was taken off the table early because it was deemed too convoluted and thorny without a college players' union to represent athletes' rights.
North Carolina athletic director Bubba Cunningham was among those who didn't buy that rationale.
"I just never agreed with it," Cunningham told On3. "Then the NCAA came up with, 'OK, we're going to let students have an individual right.' Once you have an individual right, all you have to do is aggregate the individual rights and you've got a group license. They went way beyond what I thought we should have done, but by going way beyond it allowed us to do the thing they were worried about."
In July, three months after the school announced a group licensing deal for former Tar Heels athletes, North Carolina became the first school to announce a group licensing deal for current athletes. UNC is working with The Brandr Group, a Florida-based licensing agency, so athletes can benefit from co-branded products that incorporate the school's trademarks and logos. Cunningham always believed that allowing companies to use the NIL of current athletes along with university trademarks would be a win-win. 
Soon after North Carolina's announcement, Jim Cavale, the CEO and founder of INFLCR, which provides a compliance platform to schools, told On3 that group licensing deals would be the No. 1 topic in the NIL space this fall because it's a way that "everybody can win, and it's a way schools can help without being too involved." In the weeks that have followed, schools such as Ohio State, Alabama, Texas, Indiana, Michigan State and Appalachian State have entered into similar partnerships with TBG, which facilitates opportunities on behalf of athletes
In addition to selling jerseys and other apparel bearing the names of current athletes, group licensing is important in this sense: It is the vehicle that in a couple of years should usher in the long-awaited return of the popular EA Sports "NCAA Football" video game series, likely including a full swath of current athletes. 
The last college football game EA Sports released was "NCAA Football 14." In February, the company tweeted that the game would be returning — though no date was revealed — and in a statement this summer further teased it by saying, "We plan to explore the possibility of including players in EA Sports College Football."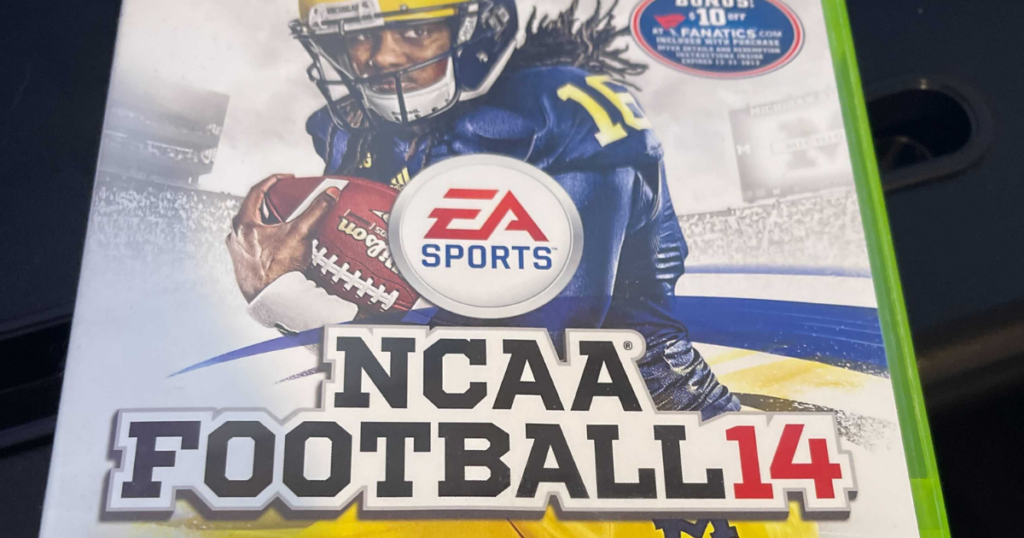 "I believe by 2023 or 2024, there will be a video game with current student-athletes in it," Cunningham said.
Malik S. Jackson, a sports attorney with Jacksonville-based Smith Hulsey & Busey, counsels clients on NIL compensation matters. He called group licensing "integral to having the video games again. These were games that had to end because players were not getting paid for their Name, Image and Likeness persona. That is going to come into play."
A win-win situation for schools, athletes
The Brandr Group works to identify potential licensees, such as apparel, trading card and video game companies. First, the school notifies its athletes of the opportunity and explains how to sign up with The Brandr Group — the program is optional — before TBG goes into the marketplace to search for companies and products that could be a good match.
Three or more athletes from the same team must opt-in for a group license, or six or more athletes from a combination of teams. Cunningham said co-branded products that incorporate athletes across sports likely would need to represent a special collection of athletes, perhaps such as trading cards for all current Tar Heel All-Americans. Royalties are expected to range from 20-24 percent, with half going to the school and half to the athlete. 
"It's one of the smoothest ways to bring passive, legitimate revenue streams to student-athletes," said Blake Lawrence, co-founder and CEO of the athlete marketing platform Opendorse.
He added that, in pro sports, once a player signs a group licensing agreement, he then waits on royalty checks at the end of the year. "And for signing that one piece of paper, they may earn $50,000 to $60,000 a year in passive royalties," Lawrence said. "If you bring that down to the student-athlete, it may be somewhere between $1,000 to $5,000 a year that athletes can earn passively through group licensing. For a college kid, that's a heck of a lot of money."
In addition to TBG-driven group deals with schools, there also have been some group initiatives spurred by businesses. For example, in July the Michigan athletics official retail store, The M Den, partnered with Wolverines football players to sell custom jerseys with their name and number on the back. 
There are a few reasons, though, why there wasn't a long line of schools ready to jump into the group licensing pool once the NIL era began July 1. First, many schools were still drafting or fine-tuning their NIL policies, said Mit Winter, a Kansas City-based sports law attorney. He said it's not surprising that the schools with the most resources were among the first to sign these deals because they have more manpower to devote to exploring and executing the strategies. 
Second, state and school regulations vary. At Georgia, for instance, the school announced in early July that athletes were not permitted to wear or incorporate any registered trademark, logo, verbiage or design of Georgia without obtaining the rights to use the requested intellectual property. 
To date, Cunningham said interest so far from vendors that would create products has been "OK but hasn't been great.' He said the school's historically strong women's soccer team and men's basketball teams have garnered the most interest so far. One of the challenges is that the lead time for jersey creation is so long — roughly one year. He would have loved to have produced women's soccer jerseys for this fall but could not get the product created fast enough. 
Cunningham is not sure what the first co-branded product will be. In his eyes, posters could be the easiest to quickly produce. Meantime, interest from companies is coming from a variety of directions: He said the school recently received a request from a company to explore the NFT (non-fungible token) space with them. 
"Bubba is a genius, man," Cavale said. "What he did, if you go back to a year ago, he was saying, 'We should do group licensing so partners can work with North Carolina and the players. We should make this a win-win.'
"He was saying that the whole time. And he did it. This is just the beginning."