Priority Sports will represent Iowa forward Kris Murray for NIL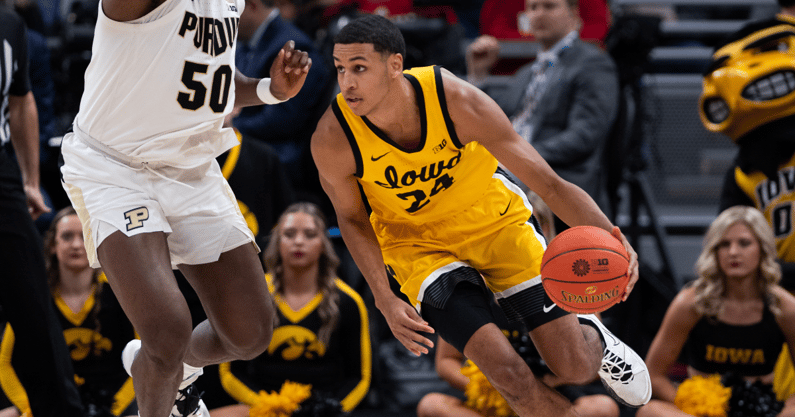 Kris Murray, a forward for the Iowa Hawkeyes, has agreed to be represented in future NIL opportunities by Priority Sports. The deal was announced on Twitter by Priority Sports.
"Let's work," Priority Sports tweeted alongside a graphic welcoming Murray into the Priority Sports family.
Priority Sports is a sports agency that has been working in athletics for more than 35 years. Since NIL became legal they began representing college athletes for NIL opportunities. They market themselves as being able to help athletes with any needs they may have, from relocation to legal council.
Entering his junior year, Kris Murray will have plenty of NIL opportunities. He saw his play improve notably from his freshman to sophomore seasons. Entering Year 3, he's expected to take another step in his maturation.
The forward also has aspirations of playing in the NBA. He recently entering and withdrew his name from the 2022 NBA Draft. Priority Sports can assist him this next academic year to prepare him for when he does opt to enter the NBA.
Kris Murray and NIL
Kris Murray is no stranger to NIL opportunities. He and his brother, Keegan Murray, launched an apparel line together named "Homegrown" collection, which features both of their images. Keegan Murray is expected to be a lottery pick in this month's NBA Draft.
Kris and Keegan Murray, along with their father Kenyon Murray, helped put together the apparel line. They also made the decision to pay their fortune forward, donating proceeds from the apparel to the Iowa Special Olympics.