Steve Madden signs NIL agreements with 10 female athletes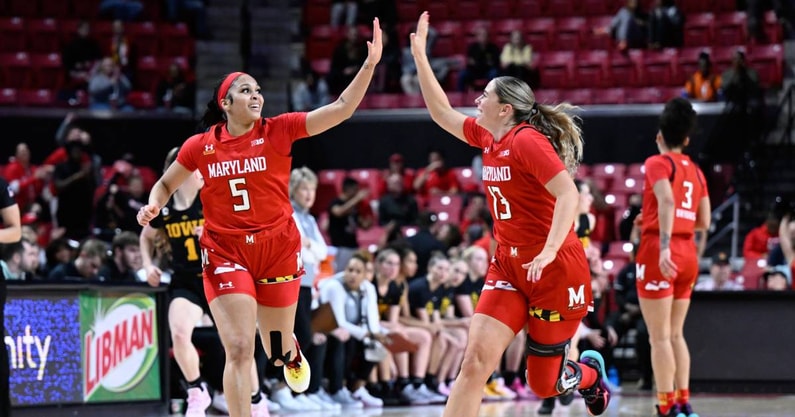 The footwear and fashion company Steve Madden has signed name, image and likeness agreements with 10 female athletes, each of whom attends a different school and who represent a total of four different sports. The company Student Athlete NIL, which powers roughly 20 NIL collectives nationally, helped facilitate the partnerships.
The athletes involved in the campaign are Auburn volleyball libero Fallan Lanham, Florida gymnast Rachel Baumann, Maryland basketball guard/forward Faith Masonius, Nebraska pole vaulter Jess Gardner, Oklahoma basketball guard Ana Llanusa, Penn State forward Anna Camden, SMU volleyball middle blocker Alex Glover, Tennessee thrower Chandler Hayden, Wisconsin volleyball middle blocker Devyn Robinson and Youngstown State basketball forward Paige Shy.
Baumann, Glover, Lanham, Masonius and Shy have each promoted Steve Madden on Instagram. Baumann, Masonius and Shy each wore white sneakers in their posts.
"Steve Madden's collaboration with student-athletes marks an important milestone in the evolution of NIL," SANIL co-founder and CEO Jason Belzer said in a statement provided to On3. "The brand has long engaged in influencer marketing, but has never really utilized athletes. That's incredible to think considering they have one of the top-selling female sneaker lines in the world outside the major athletic brands. Their entrance into the space is proof that NIL has actually made the brand pie bigger in college sports."
The shoe designer Steve Madden founded the company in 1990.
The company's website says, "What began as a modest $1,100 investment in 1990 has developed into one of the most iconic brands in footwear. From a factory in Queens, NY, Steve Madden has revolutionized the shoe industry, merging years of experience with unique and creative designs. Inspired by rock and roll and his New York roots, his vision to provide on-trend women and men with an outlet to express their individuality is innovative, daring, and inspiring."
Steve Madden campaign features several basketball players
The athletes' social media posts for the Steve Madden campaign started Tuesday, two days after Selection Sunday. While the athletes represent multiple sports, there are three basketball players involved in the campaign.
Masonius has started all 31 games for the Terrapins, which earned a No. 2 seed in the NCAA tournament. Maryland faced No. 15 seed Holy Cross in the first round Friday. She's averaging 6.7 points and 5.1 rebounds per game.
Llanusa is a guard for the Sooners, which received a No. 5 seed. Oklahoma will play No. 12 seed Portland on Saturday. Llanusa ranks second on the team in scoring with 11.7 points per game, plus 3.5 rebounds per game.
Nittany Lions forward Camden averaged 2.6 points per game this season.
Shy, the forward for Youngstown State, started all 30 games for the Penguins this season. She averaged 7.8 points and 4.2 rebounds per game.