TCU NIL collectives merge, experts expect more consolidation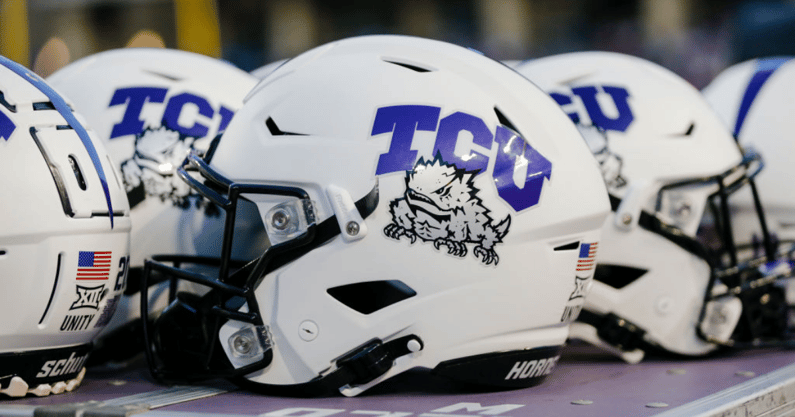 After NIL was approved by the NCAA last summer, there was a rush by boosters to form collectives at most of the Power 5 programs. It was such a rush many schools ended up with multiple booster groups. Fast forward a few months, and a new trend is emerging in the rapidly evolving Name, Image and Likeness world – collective mergers.
TCU is the latest school where we've seen a collective merger.
Think NIL, a collective formed in January, will take over the operation of KF NIL, LLC. The new company will maintain the Think NIL name and focus exclusively on providing funding for NIL opportunities for student-athletes at TCU.
"Think NIL is poised to be the leader in the NIL marketplace for TCU student-athletes," said Brent Cunningham, Vice President of Think NIL. "Acquiring the assets of KF NIL, LLC made sense as we move to consolidate the NIL landscape around TCU and make it easier for the athletes to navigate the plethora of opportunities that have been given to them in a short amount of time. We are committed to operating within the vision of TCU Athletics and remain in lockstep with their values."
The move to merge made complete sense to the operators of KF NIL.
"The legal issues and compliance regulations can become overwhelming," said Ryann Zeller, owner of KF NIL and KillerFrogs.com. "We looked at what Think NIL was doing and saw an opportunity to merge with them. We will provide additional marketing opportunities for the student-athletes that contract with Think NIL. It becomes a win-win for everyone."
Collectives, which are independent of a university, pool funds from boosters and businesses, to help facilitate deals for athletes. They also create their own ways for athletes to monetize their brands.
More consolidation on the way
In early May, two key Florida State NIL collectives announced a historic merger. Rising Spear and Warpath 850 announced a consolidation. The move was believed to be the first merger in the collective space in the NIL era.
Several observers told On3 they anticipate more collective mergers in the future. The experts say consolidation makes sense and helps the collectives build a larger war chest for recruiting and retention efforts.
"I think it's better for everyone involved," Peter Schoenthal, CEO of Athliance, an NCAA education and opportunity management company.
"One of the issues with NIL is that confusion leads to inaction. When fans, boosters and student-athletes have too many places to go or don't know where to go, they tend to not get involved. Furthermore, every collective at a school tends to specialize or do one thing well that the others do not.
"By merging and coming together, you are removing the fog of confusion and creating a unified front that allows everyone to get involved and therefore succeed. Collectives at universities should not be competing where ultimately they share a common goal."
Additionally, Christopher Aumueller, CEO of FanWord, agrees.
"It makes total sense, too, right," Aumueller said. "A lot of these collectives are trying to accomplish the same thing and are in a somewhat similar stage. On top of that, most of them don't have a complex infrastructure or invested big dollars in technology or anything like that. At the end of the day, I think it makes the most sense for collectives with a similar mission and comparable operations to merge. That way, they can have a bigger impact. They can simplify things for the athletes and community, and present a unified voice to their supporters."
Think NIL offers different opportunities for TCU athletes
Also, Think NIL said it was "created to manage the new landscape of funding opportunities for athletes."
Company leaders say they have many years of experience and expertise in compliance and regulations regarding student-athletes. They claim they are positioned to be the market leader in a competitive environment for TCU student-athletes.
Think NIL provides TCU athletes with four different opportunities to capitalize on their own NIL:
Ambassadorships: A donor-centric model for Think NIL to collaborate directly with fans and donors who wish to contribute funds that go directly to the student-athletes.
Customized NIL Deals: Think NIL works directly with local businesses. They hope to create the most optimal marketing solution for the company alongside their favorite athlete and/or TCU team.
Events: Think NIL can provide TCU student-athletes at events such as fundraisers, birthday parties, holiday events, etc.
Content Properties: Enhancing the personal brands of student-athletes through videos and other online content that local businesses can sponsor.
Moreover, Think NIL also said it is working on a separate 5013(c). That designation will allow student-athletes to work with specific nonprofit organizations to promote important causes.
Furthermore, TCU fans can donate Think NIL, and they can direct where they want their funds to be used. Horned Frog fans can designate a specific athlete, a specific TCU team, and/or a specific business partner.