Sports marketing agency Triumph NIL announces banking partner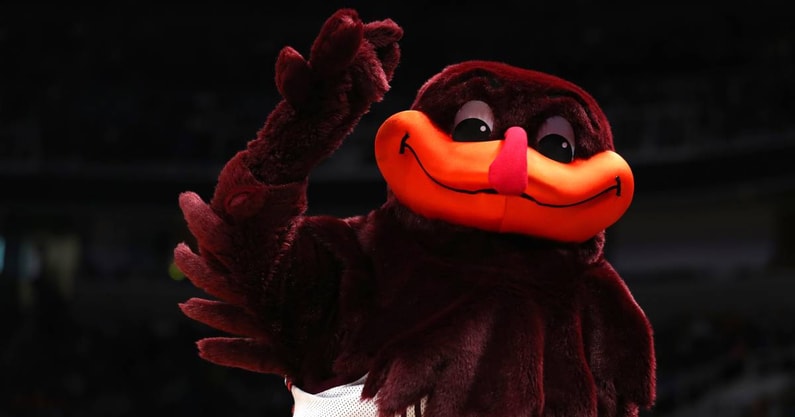 The sports marketing agency Triumph NIL, which has a roster of 66 Virginia Tech athletes, announced an agreement with National Bank as its official banking partner. Triumph NIL helps create name, image and likeness partnerships for the athletes.
Last August, On3 named Triumph NIL one of the 20 most ambitious marketing agencies or NIL collectives nationally.
"National Bank has been a strong partner with Triumph since inception and we're pleased that they've expanded their support to become our official banking partner," Triumph NIL COO Robyn Jones said in a statement. "We're looking forward to working with them to expand their brand awareness throughout the Hokie Nation and beyond."
National Bank was founded in Blacksburg, Virginia in 1891. It serves clients in central and western Virginia.
"National Bank is honored to partner with Triumph NIL and join forces to help support student-athletes at Virginia Tech," National Bank President and CEO F. Brad Denardo said in a statement. "We are inspired by the academic and athletic achievements of these young individuals, and as a local bank with strong ties to the university community, we want to do everything we can to foster their success in collegiate life and beyond."
Triumph NIL creates marketing opportunities for Virginia Tech athletes
Jones, the Triumph NIL COO, previously said in a phone interview that one of the sports marketing agency's partners will provide an athlete with a questionnaire after the athlete signs with the agency.
"We warn them ahead of time, like, 'There's a lot of questions on this. A lot of it's going to seem irrelevant but just go with it. Be honest,'" Jones said. "So we want to know about their interests. What are the things they like doing off the court? This is one of things that Liz (Kitley) loves doing. She loves cooking. She loves tasting food."
Kitley, the ACC Player of the Year in women's basketball in 2022, partnered with Gourmet Pantry & Cooking School for an "All-American cooking class" in January on a night when the Hokies didn't have a game.
Triumph NIL has announced several creative partnerships and activations. Left guard Jesse Hanson and infielder Madison Hanson, who are married, took part in a commercial promoting K-Guard Virginia Gutters, showing the potential value the service could have for busy couples.
Last October, wrestler Mekhi Lewis and several other Hokies went to Hexed Haunted Attraction, where they filmed their experience as part of a campaign facilitated by Triumph NIL.
The agency also partnered with Virginia Tech to display Triumph NIL branding on the football program's equipment truck during the week of a road game.