Where is NIL prohibited for high school athletes?
LSU Tigers MASSIVE Opportunity to Land No. 1 QB Bryce Underwood | Recruiting News
In early October, the Georgia High School Association amended its rules to allow high school student-athletes to participate in NIL without losing their eligibility.
With the change, 34 local athletic associations now allow student-athletes to participate in NIL deals without forfeiting the ability to play high school sports.
The exact number of high school associations that allow NIL is still somewhat hazy because of limitations with some activities and pending state legislation. Nonetheless, there's been a significant shift over the past year in how high school administrators view NIL and it's now allowed in a majority of states from coast-to-coast.
Yet, there are still 17 state associations – including a handful in some of the country's top talent-producing regions – where NIL is not allowed if players want to participate in prep sports.
On3 examines what the latest is in those states to see if changes could be coming:
Alabama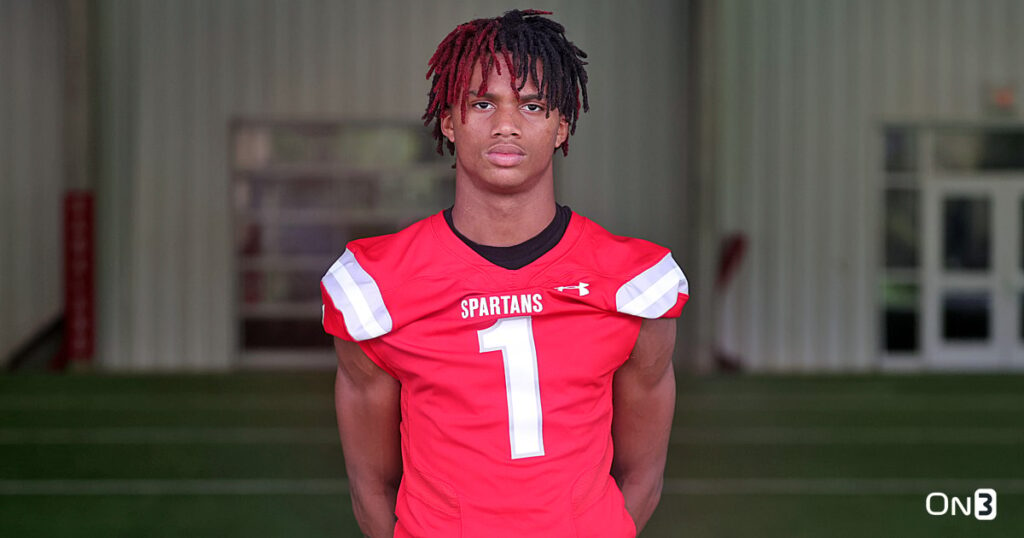 The Alabama High School Athletic Association follows an amateur policy that says high school student-athletes "can't use (their) athletic abilities to gain anything financially," according to director Alvin Briggs.
Yet, things got extremely murky when AHSAA assistant director Jeff Segars told WCOV Fox 20 in mid-October that "for the most part, [the Georgia High School Association NIL rule is] nothing different from what our amateur rule says."
"Our amateur rule says that an athlete can't make money off his athletic ability," Segars said earlier this month. "We have that. It's not NIL. It's an amateur rule. But everybody is jumping up and down saying, 'We gotta have NIL.' Well, the NCAA doesn't even know what it is. They're trying to get control of it. All these people want to talk about NIL. Our amateur rule is doing a good job.
"Our member schools make the rules, and if they want to come in and change it, we'll enforce the rules like they make them."
NIL on the high school level has become a hot-button issue in Alabama in 2023.
AL.com reported in February that multiple varsity coaches said out-of-state coaches in NIL-legal areas are recruiting players. Plus, Tuscaloosa County High was forced to forfeit a victory in September because some of its standout players were given gift cards to Buffalo Wild Wings after a victory.
National NIL observers believe Alabama could be one of the next states to shift its stance on NIL and amateur rules.
"Now that Georgia high school athletes can monetize their NIL, I wouldn't be surprised if Alabama is next considering their proximity and competition on the gridiron," Dan Greene, an associate attorney at Newman & Lickstein, told On3. "Perhaps these other associations will realize that the 'Wild, Wild West' aspect of NIL has either come and gone or is not as big as some others have made it out to be."
---
Arizona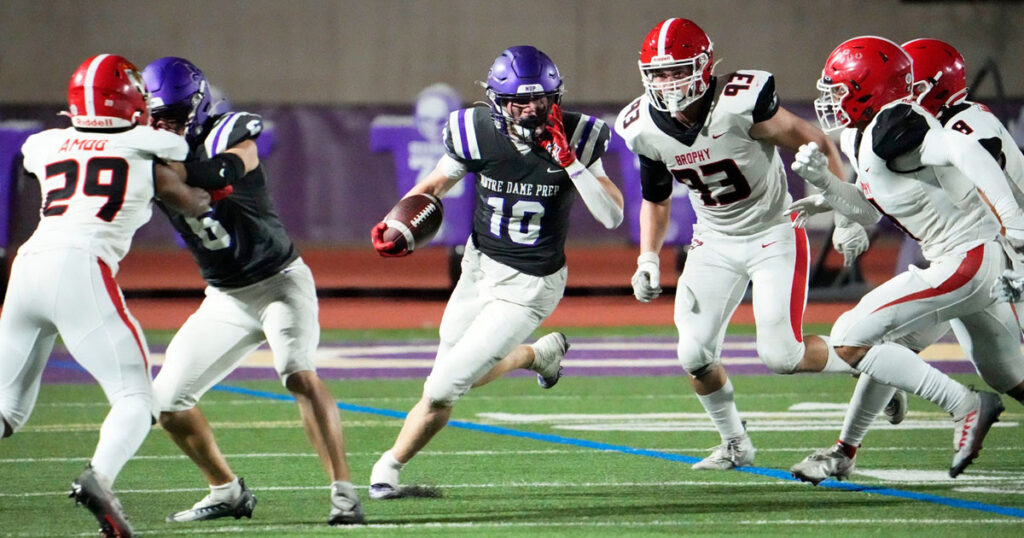 The Arizona Interscholastic Association follows Article 15 in its handbook when it comes to amateurism. AIA director of sports information Seth Polansky told On3 that Arizona doesn't prohibit student-athletes from making money while in high school, but there are limitations.
"All states allow student-athletes to make money on their own as long as they are not doing it while representing their school and sport," Polansky told On3.
"For example, if a high school athlete has an online channel where they promote cosmetic and skin care routines and gets paid for doing just that, or an athlete that promotes their family's landscaping service, then that is allowed. But that's not NIL. That's personal and private business. And that's how the AIA's amateurism rule is interpreted."
At this time, it does not appear the AIA is going to reexamine its policy like other state associations across the country.
---
Delaware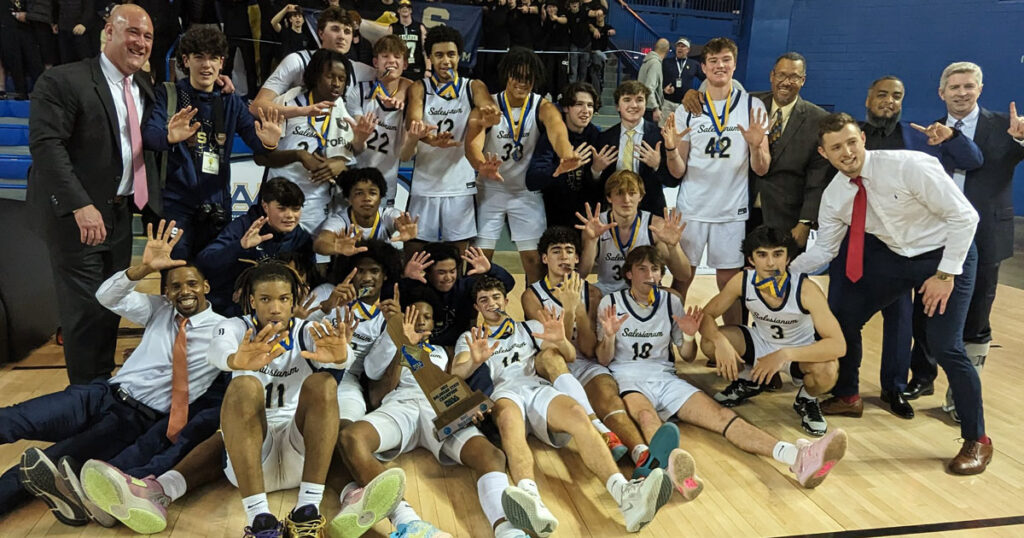 NIL is not allowed on the high school level in Delaware, according to the state's administrative code.
According to Section 2.5.1.7, "A student-athlete forfeits amateur status if they do any of the following: Uses the student's athletic status to promote or endorse a commercial product or service on the Internet, in newsprint, radio, television, advertisement or any other form of media or personal appearance."
Until the state code is altered, it's impossible for the Delaware Interscholastic Athletic Association to allow it. However, there is some belief that the state's amateurism rules will be reviewed in the next calendar year, which could open the door for NIL for high school student-athletes.
---
Florida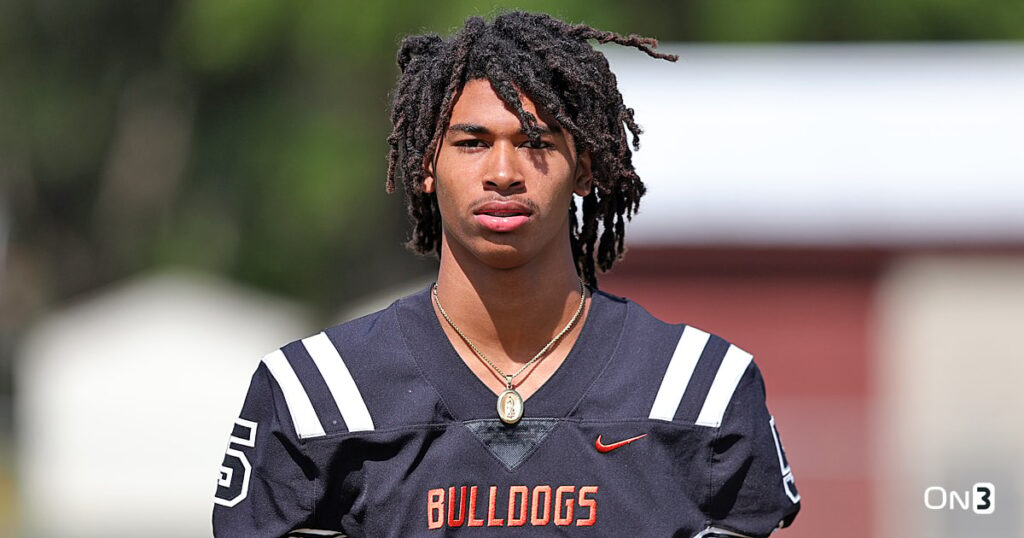 On the same day that the GHSA passed new NIL guidelines, the Florida High School Athletic Association revealed it is in the process of drafting an NIL reform proposal for its board of directors to review.
Sources indicated to On3 that NIL could be allowed for high school athletes in the Sunshine State as early as January or around the first of the year. Plus, the governor's office in Tallahassee has also made it clear it could step in if need be.
The FHSAA has a board of directors meeting on Nov. 5-6 and is also scheduled to meet next February, April and June.
Florida is one of the most progressive states when it comes to NIL at the collegiate level. But up until recently, there has been some pushback from high school administrators and coaches about allowing it in the Sunshine State. But others have pinpointed a threat of losing talent to other states where NIL is allowed as being a big reason why Florida is now moving toward allowing it.
---
Hawaii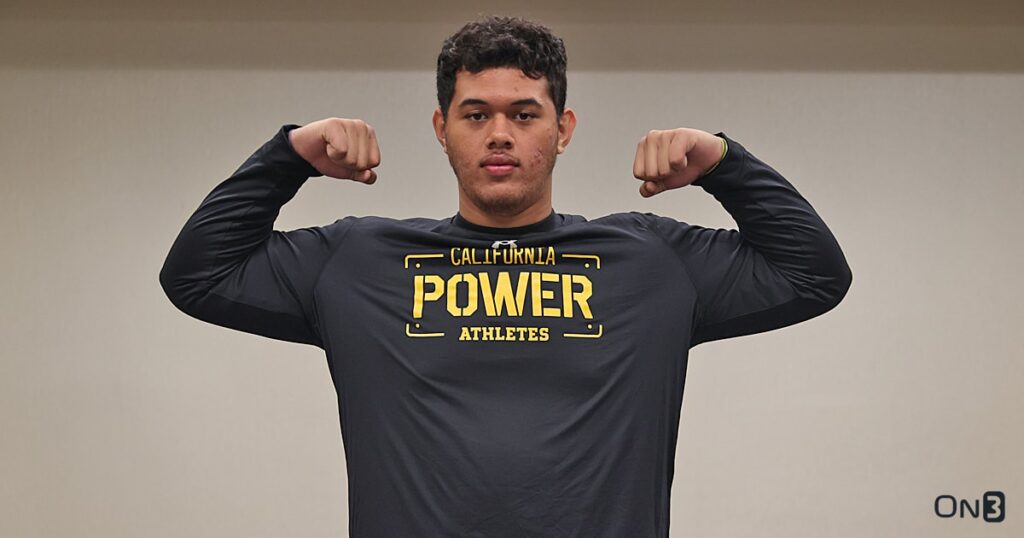 The Hawaii High School Athletic Association has confirmed multiple times that current amateur rules don't allow high student-athletes to monetize their NIL.
While every other state in the West has either already approved NIL or is considering reform, Hawaii doesn't appear to be in a rush to alter its approach.
On3 reached out to the state association for an update, but a response was never received.
---
Indiana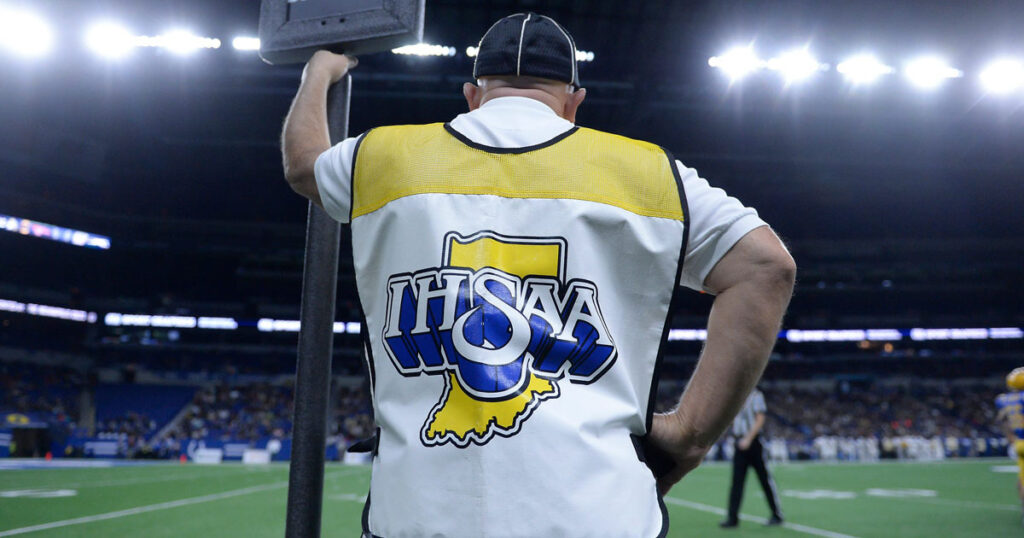 Currently, the Indiana High School Athletic Association bylaws don't allow NIL for high school student-athletes. But IHSAA director Paul Neidig told the IndyStar the association is "watching" how other state associations are tackling NIL reform.
IHSAA sports information director Jason Wille confirmed to On3 that the association's executive committee has not had any further discussions on the topic of NIL and "our rules have not changed."
"It's not a closed topic by any means but our governing body's annual review of the bylaws is scheduled for April 29, 2024," Willie said. "So, it's possible that a new rule proposal could be made between now and then."
Neidig indicated if reforms are made it would be a holistic approach and changes to the amateur rules would be focused on what's doing best for "all of the kids on the team."
---
Michigan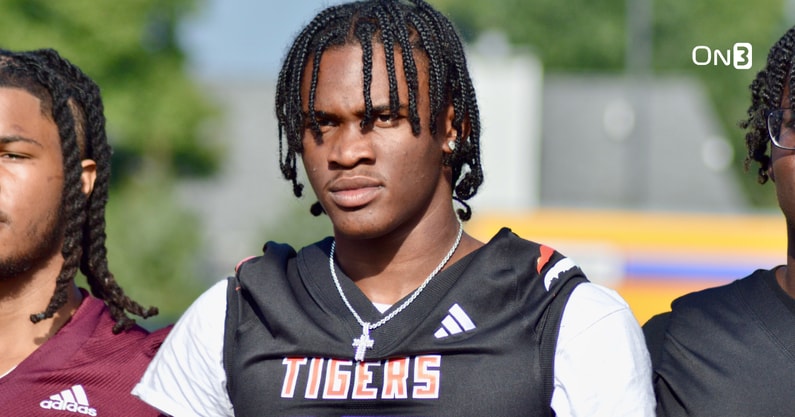 Currently, the Michigan High School Athletic Association does not allow athletes to participate in NIL. However, the Michigan House passed a bill in October that would prohibit schools and athletic associations from blocking students from participating in NIL activities.
The bill, introduced by Rep. Jimmie Wilson, easily passed in the House largely because lawmakers worked with the Michigan High School Athletic Association to develop legislation that would support students and make high school administrators happy.
"Representative Wilson was very receptive to our ideas and what we felt most strongly about, in terms of what would be workable in the framework of high school athletics and what would not be," Geoff Kimmerly, the Communications Director for the MHSAA, told Fox 17 in Grand Rapids.
According to the bill, it would bar boosters or alumni groups from pooling money to form a collective to provide entire teams with NIL deals or to draw students to a certain high school. The bill also requires parental consent and the disclosure and recording of all deals with the MHSAA to track the implementation of the law better.
Plus, the legislation prohibits students from entering NIL deals requiring them to wear or promote a specific sponsor or item during official team activities. It also would bar certain contracts, such as ones with alcohol or adult entertainment companies. High schools could also "identify or assist" with potential NIL deals under the bill, but the school or school representative could not serve as an agent or receive compensation related to the deal.
Many of those guidelines mirror policies in place with other high school associations across the country. But nonetheless, it's interesting that lawmakers collaborated with the local high school association to formulate the bill.
"If a high school athlete gains recognition for their outstanding talent, they should have the opportunity to get compensated from that popularity," Wilson told Fox 2 in Detroit. "It doesn't come easy, and it sure is earned. I am happy I could spearhead my bill, and I am hopeful for its progression in the Senate."
The legislation moves to the Michigan Senate, but multiple sources told On3 there is no timetable for a vote in that chamber.
Leaders with the MHSAA said in committee testimony that the legislation would impact about 25 of the state's 180,000 high school athletes. But still, leaders saw the need to allow it.
While the bill might not impact four-star Notre Dame quarterback commit CJ Carr and others in the 2024 class, the potential changes could be beneficial for 2025 Five-Star Plus+ quarterback Bryce Underwood of Belleville, Michigan. Underwood is the No. 1 recruit overall in the entire country. Plus, he has a social media presence of more than 46,000 followers. Underwood has 39,000 followers on Instagram alone.
"Much like [No. 1-ranked 2026 recruit] Julian Lewis, there's little doubt Bryce could land himself a six-figure deal during his senior year in high school," an NIL agent who asked not to be named told On3. "When you're the No. 1 recruit and the top prospect to come out of a state in a long, long time and you have a good social game, brands will want to work with you."
---
Mississippi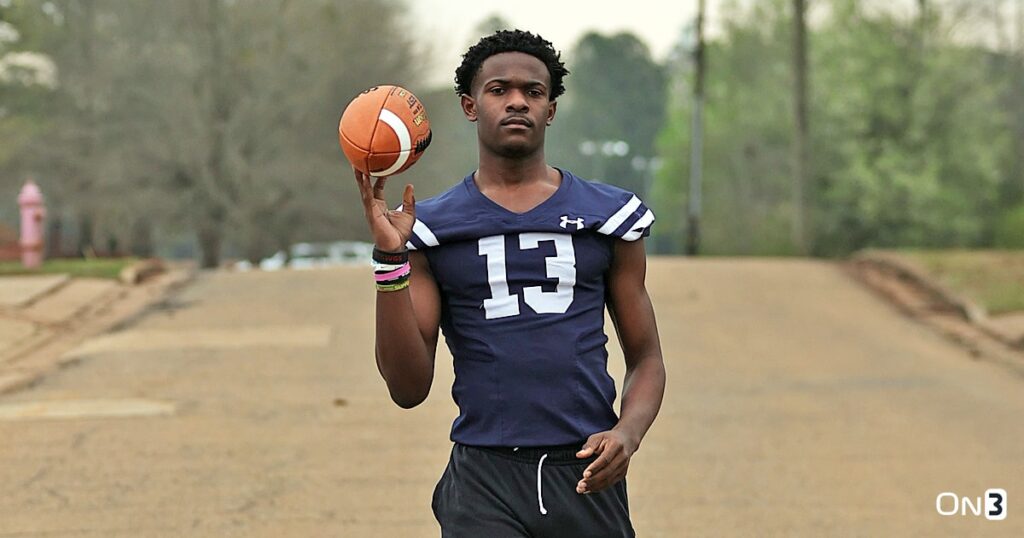 Mississippi is one of the states where is it somewhat unclear what high school athletes can and can't do with NIL if they still want to participate in prep sports.
According to Dane Greene, one of the nation's leading observers of high school NIL legislation, there is information out there that it's permitted. Some college coaches have told On3 the same thing.
Interestingly, Greene said he's watched some of the hearings surrounding Senate Bill 2690 which was passed in 2022. That bill revamped NIL abilities for college athletes. Greene indicated after reviewing the legislation and hearings that it "wasn't clear if athletes could engage in NIL activities while still playing their sport in high school."
Yet, Mississippi High School Activities Association leaders have said multiple times in the past that if you want to play high school sports in the state you can't be involved in NIL deals.
"We are not approving it at any level," MHSAA executive director Ricky Neaves told the Star Herald in 2022. "We feel like high school students are amateur athletes, and we do not want to jeopardize their amateur status in any sport. We'll leave that to the colleges. They're too young to be making decisions like that."
The MHSAA and Mississippi Association of Coaches have a partnership with Eccker Sports to educate high school athletes and parents, coaches and administrators about NIL.
"The fact is, everything is so new, nobody really knows about it, which is exactly why we need education," Neaves said when the partnership was announced in 2022. "We want to make sure our schools, the coaches and the parents have the resources they need to make the proper decisions and not jeopardize anyone's eligibility. … Mississippi doesn't have NIL for high school students, that's where we felt the education part of this would be the best place to start."
---
Montana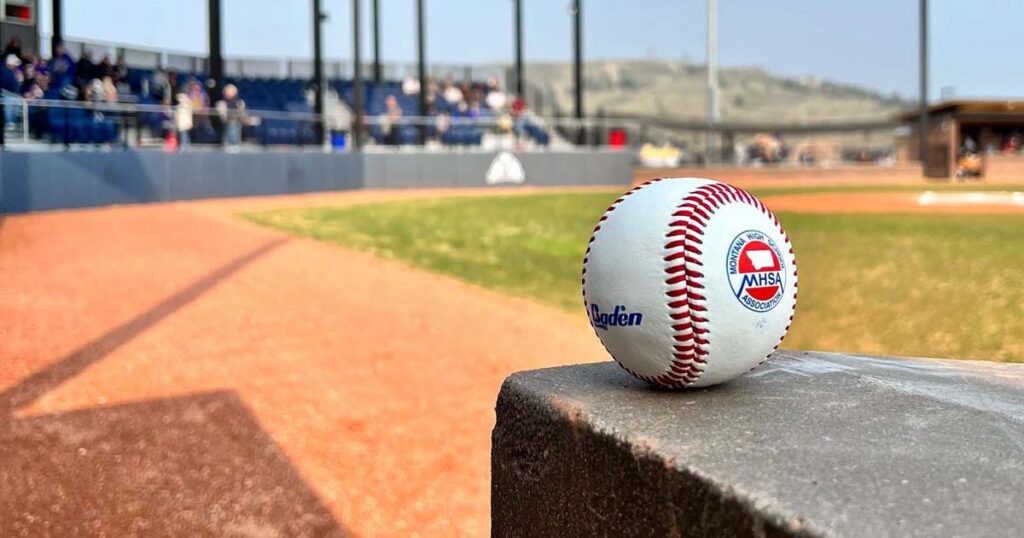 Montana High School Association executive director Brian Michelotti told On3 the organization's executive board has discussed allowing NIL for its student-athletes "briefly" and "will continue those discussions at our next meeting in November."
NIL is not allowed because of the Montana High School Association's amateur rule, according to the organization's 2023-2024 handbook. Section 16 of the rule says a student must not "accept remuneration directly or indirectly for playing on athletic teams." Plus, students are not allowed to accept any award exceeding $100 in value.
"The amateur rule is an MHSA bylaw," Michelotti told On3. "This rule would need to be changed at the next MHSA annual meeting in January."
---
North Carolina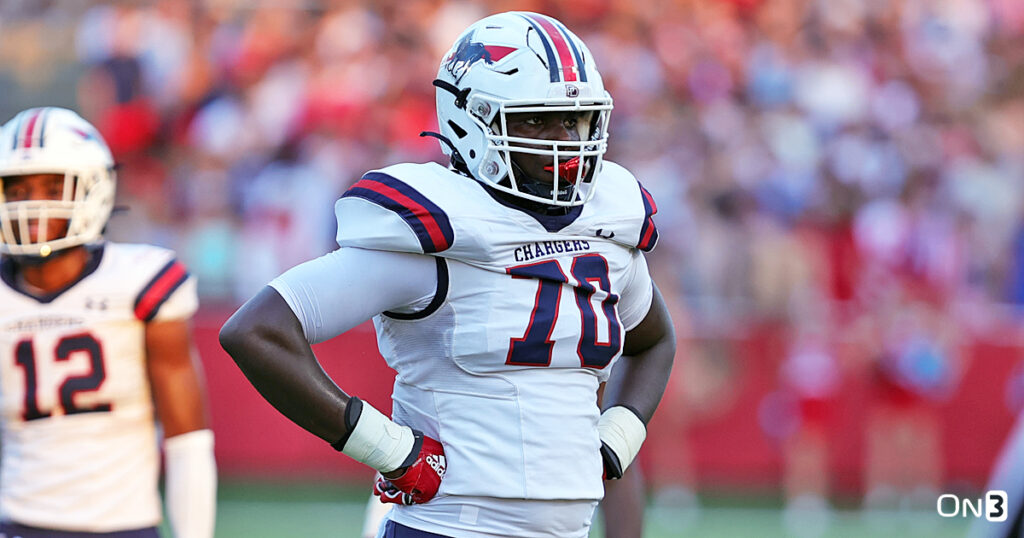 If things are murky in Alabama and Mississippi, the situation for high school student-athletes in North Carolina is clear as mud.
That's largely because of an internal battle between the North Carolina High School Athletic Association and state lawmakers.
In May, the NCHSAA board of directors approved a proposal that would have allowed high school athletes in the state to pursue NIL opportunities starting July 1.
The policy stated that athletes "may engage in certain commercial activities to receive tangible benefits," including appearances, athlete-owned brands, autographs, camps, clinics, group licensing, in-kind deals, instruction, NFTs, product endorsements, promotional activities and social media. And, again, like many other state association NIL guidelines, school personnel could not use NIL deals for recruitment and enrollment, facilitate deals or act as an agent. Athletes also couldn't receive compensation for their athletic performance.
Yet, the approval didn't mark the last step in the rule-making process. A bill signed into law in 2021 requires the North Carolina State Board of Education to enact the approved NIL policy proposal or make modifications to it. 
Then members of the North Carolina Senate challenged the change by introducing an amendment that prevented the implementation of the NCHSAA policy and instead placed all authority for such policies with the Board of Education. The bill passed through the North Carolina Senate and is now being reviewed by the House Committee on Appropriations.
The bill also introduces other sweeping changes to how high school sports are administered in North Carolina by stripping away much of the NCHSAA's authority and placing it with the State Board of Education and State Superintendent of Public Instruction.
In light of the legislation, the NCHSAA advised high school athletes to avoid engaging in NIL deals and follow previously in place amateur guidelines.
North Carolina is another state with plenty of top talent in a number of sports. The ambiguous situation will mainly impact stars in the 2025 recruiting class like David Sanders, a five-star offensive tackle from Providence Day School in Charlotte.
---
Ohio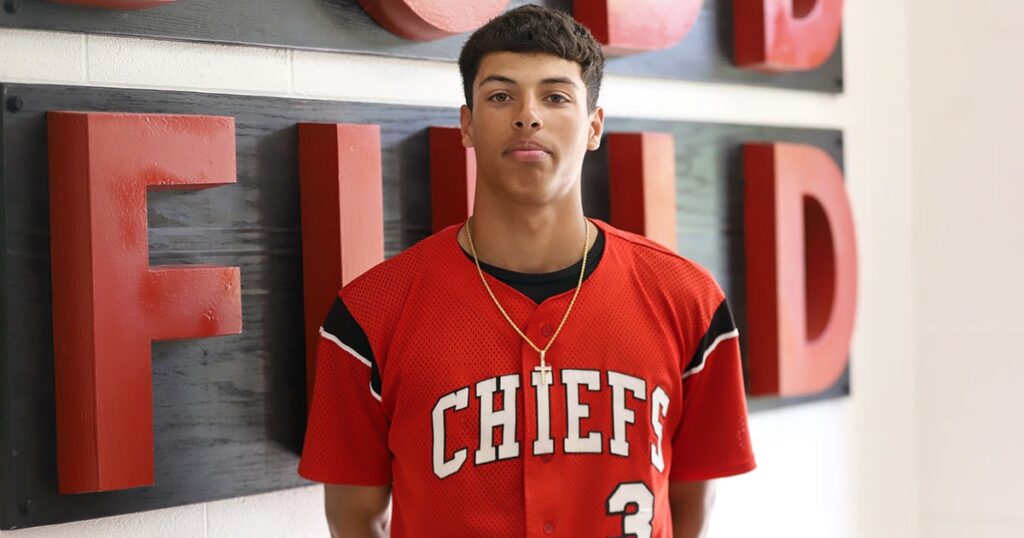 In May 2022, administrators in Ohio overwhelmingly voted against allowing high school student-athletes to be involved in NIL.
Along with other stipulations, the proposal would have allowed Ohio high school student-athletes to be involved in NIL activities as long as their teams, schools and/or the Ohio High School Athletic Association logos are not used.
However, many administrators viewed the proposal as flawed because it was "modeled" around legislation on the college level, according to Ohio High School Athletic Association executive director Doug Ute. There were also concerns about self-reporting mechanics and questions about enforcement.
Since it failed, discussions about NIL reform have largely remained on the sideline in Ohio.
---
South Carolina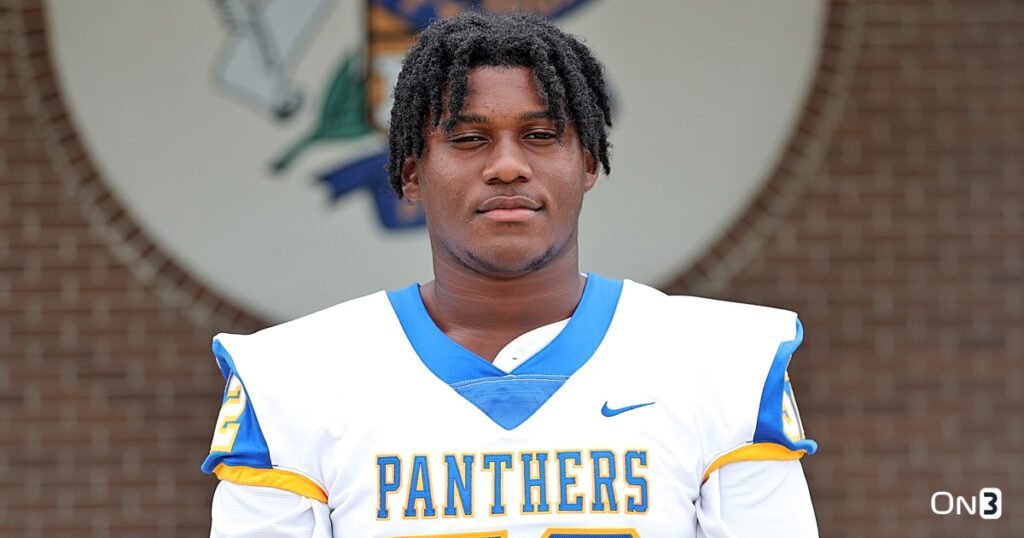 South Carolina High School League commissioner Jerome Singleton said in the past the association is "holding fast to what our rule is." But he's also acknowledged in the past year that an NIL debate "is coming." Yet, the SCHSL has not replied to On3's requests for comment after the shift in neighboring Georgia.
Current SCHSL regulations prohibit student-athletes from monetizing their NIL. Athletes are also not allowed to compete for monetary prizes. "No participants may accept material awards in excess of actual expenses, including hotel bills and transportation," the guidelines say.
"NIL is so broad in terms of what it entails and at this point, where we are now, we don't want to put any of our athletes in risk of being ineligible," Singleton told the Associated Press last spring. "There are rules in place, and we have to enforce those rules. If the rules change in the future, we will certainly look at everything and see where we are. Protecting our student-athletes is our priority. You cannot be paid to play as a high school athlete and still be eligible to participate in our sports."
---
South Dakota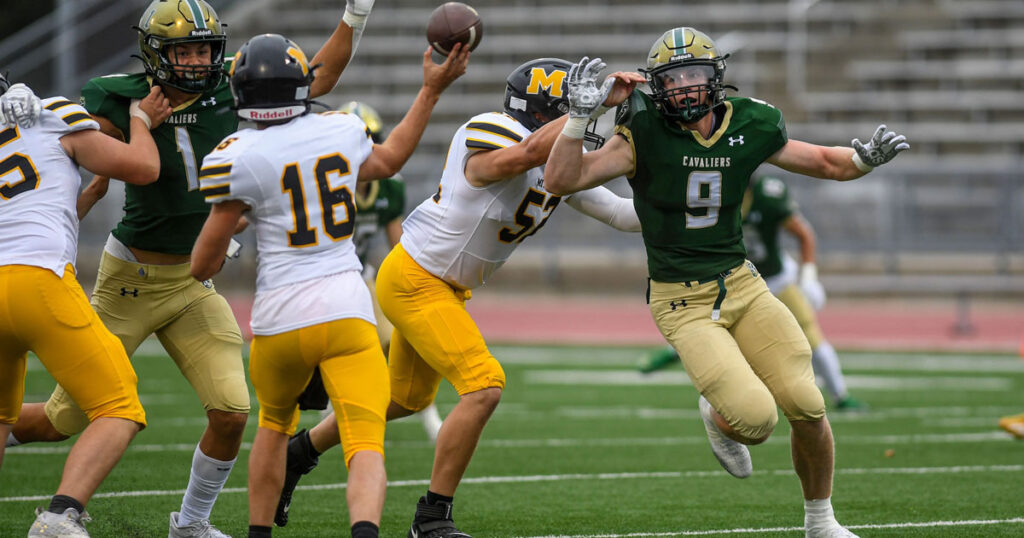 The South Dakota High School Activities Association appeared to be on the brink of allowing its high school athletes to engage in NIL deals. However, the SDHSAA decided in April to delay its NIL proposal.
The proposal, according to SDHSAA executive director Dan Swartos, would have mirrored nearby states like North Dakota, Minnesota, Iowa and Kansas that allow NIL for high school athletes. By not calling it to a vote in April, the SDHSAA is now taking time to "have more discussions."
---
Texas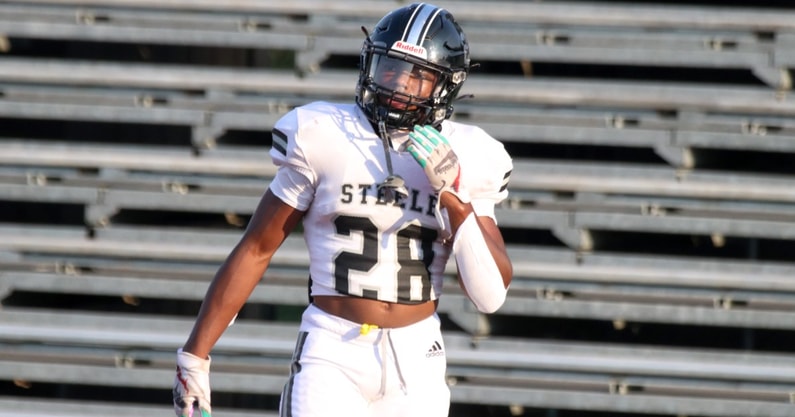 Texas high school athletes can't participate in NIL because of state legislation. In the current Texas state law regarding NIL, it is outlined that prospective athletes are not allowed to monetize their NIL prior to their enrollment at a university.
However, it appeared the prohibition was on track to be partially scrapped thanks to House Bill 1802. The bill, which was introduced by Rep. Giovanni Capriglione of Tarrant County, would have allowed athletes in the University Interscholastic League – the governing body of Texas high school athletics – to engage in NIL-related activities if they were 18 years or older and grade requirements were met.
Yet, the bill never made it out of the Public Education Committee and the legislative session ended before it could even be heard. Thanks to the way Texas' state government works, unless there's a special session called, it'll be 2025 before the topic can be addressed again.
That's perfectly fine with some high school leaders in the Lone Star State, who are preaching patience for NIL reform.
"I think it's kind of the same process as us as other states across the country that don't have it," Joe Martin, the executive director of the Texas High School Coaches Association, told On3 before the start of the 2023 football season. "I think they want to learn from everybody else before they make a decision because that decision's going to be a high-profile decision.
"It's going to impact a lot of people and a lot of really, really good athletes. I think we've tried to take our time to see what happens with the NCAA NIL [policy]. Will it be around in two years? We think, probably, but will it be around in four years? I don't know."
Now that things have been put on pause until 2025 Martin believes stakeholders have the ability to do things the right way.
"In Texas, the good thing is we only meet every other year in our legislature," Martin said. "The bad thing is we only meet every other year with our legislature. So, if we make a ruling in 2025, we can't correct it until 2027. It needs to be right.
"I'm sure there'll be a lot of dialogue between coaches, our association and legislators regarding what we've learned from others across the country and how if we're going to have NIL at the high school [level], how best to implement it."
---
West Virginia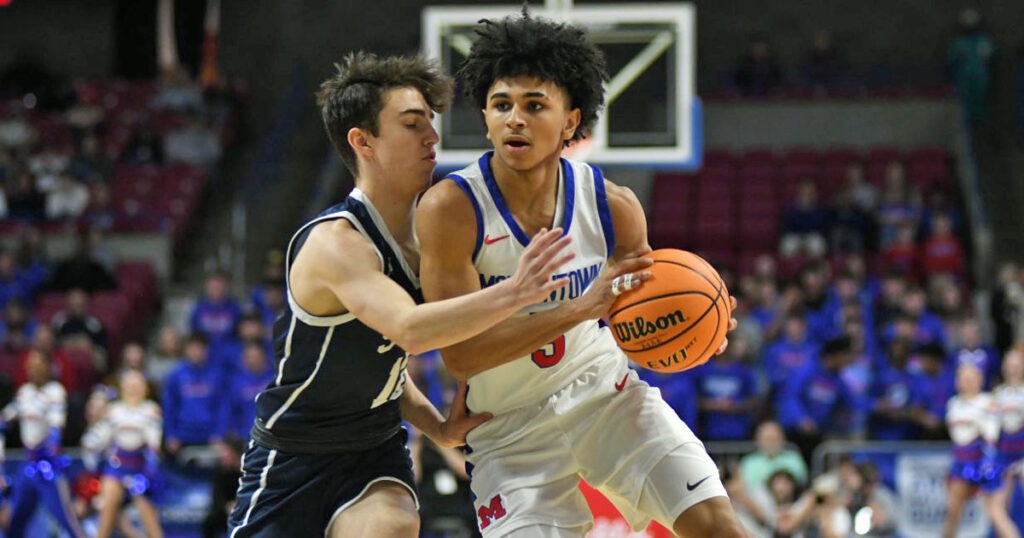 There's been very little public discussion about whether or not the West Virginia Secondary School Activities Commission plans to budge from its amateur rules.
According to the commission's 2023-2024 handbook, a high school athlete forfeits amateur status in a sport by competing for money or other monetary compensation (allowable travel, meals and lodging expenses may be accepted); receiving any award or prize of monetary value which has not been approved by the WVSSAC; or capitalizing on athletic fame by receiving money or gifts of monetary value (scholarships to institutions of higher learning are specifically exempted).
On3 reached out to the state association for an update, but a response was never received.
---
Wisconsin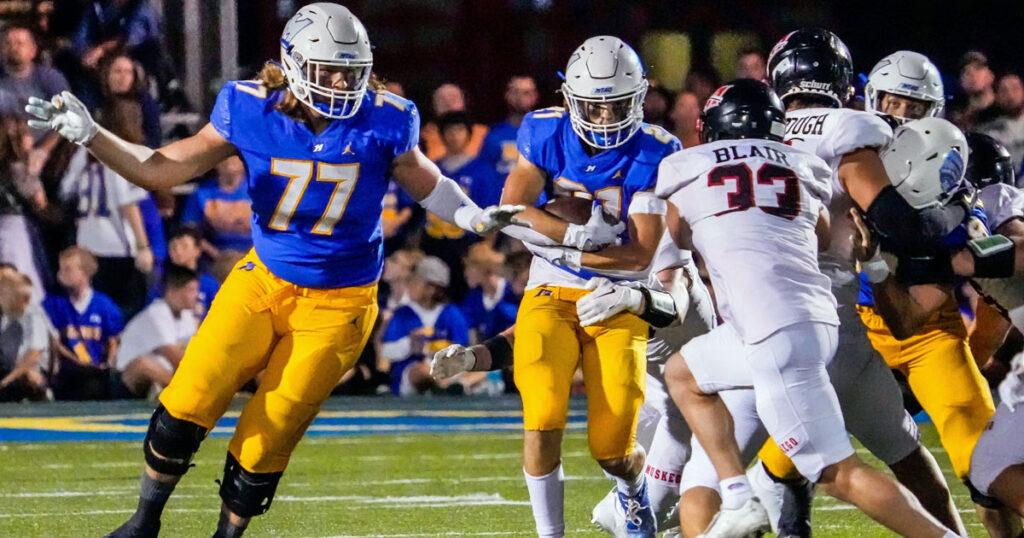 The Wisconsin Interscholastic Athletic Association has a clear-cut policy that prohibits high school student-athletes from participating in NIL deals.
According to the WIAA's 2023-2024 High School Athletic Eligibility Bulletin, a "student-athlete may not receive compensation or benefit, directly or indirectly, for the use of name, picture, and/or personal appearance, as an athlete because of ability, potential and/or performance as an athlete."
There's been very little public comment from the WIAA about the potential for a reexamination of its amateur policy. In 2022, the WIAA said it "will continue to assess the impact NIL has on athletics."
---
Wyoming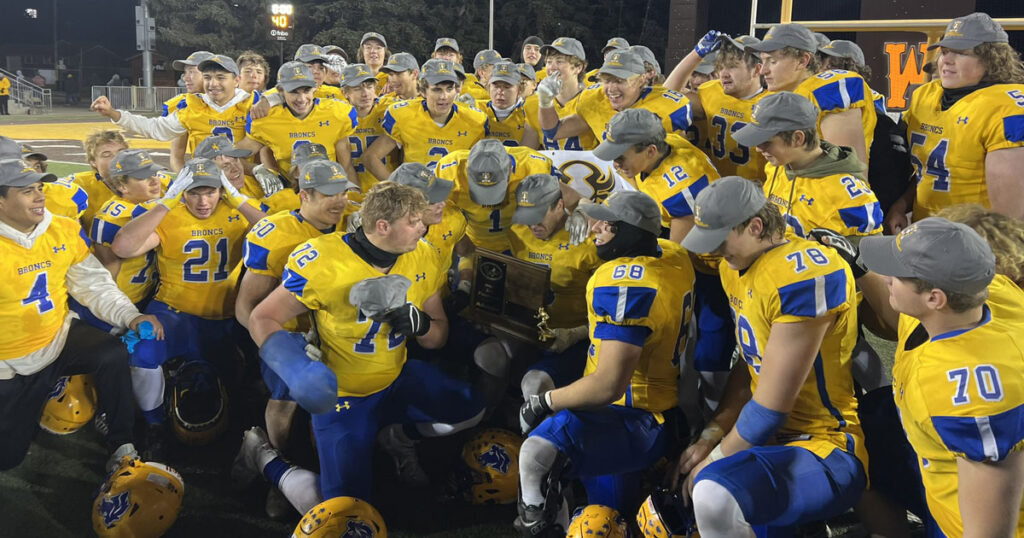 It's best to put the Wyoming High School Activities Association into the considering change category.
The WHSAA board met in April and NIL/amateur rule changes were brought up. But more intense discussions are set to take place at executive council meetings in the future. From there, the WHSAA will determine if a policy proposal should be introduced in district meetings.
Current WHSAA guidelines prohibit student-athletes from monetizing NIL or "capitalizing on athletic fame by receiving money, gifts of monetary value or merchandise."