Warchant TV: Florida State head coach Mike Norvell on Louisiana, Florida overlap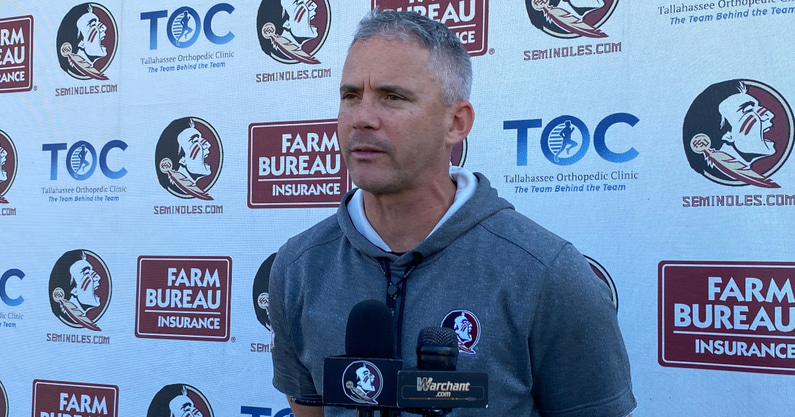 Florida State football coach Mike Norvell was mostly satisfied with the layout of the 2022 schedule after its unveiling. FSU had a midseason bye week in addition to extended time off following an unorthodox Sunday, Friday split.
On Tuesday, Norvell pointed out what he called a "unique" wrinkle, one that could be a plus for the Seminoles. Florida Gators head coach Billy Napier brought a handful of assistants with him to Gainesville from his former institution in Louisiana. Last week, FSU played Louisiana and the holdovers on staff in Lafayette largely run the same principles Napier brought to the Gators.
No. 16 FSU (8-3, 5-3) hosts Florida (6-5) on Saturday at 7:30 p.m. The game will be televised on ABC.
*** Sign up for one year of premium access to Warchant.com and the On3 Network for only $10. ***
Talk about this story with other die-hard FSU football fans on the Tribal Council.