BBNFL: Lonnie Johnson shows out again for the Texans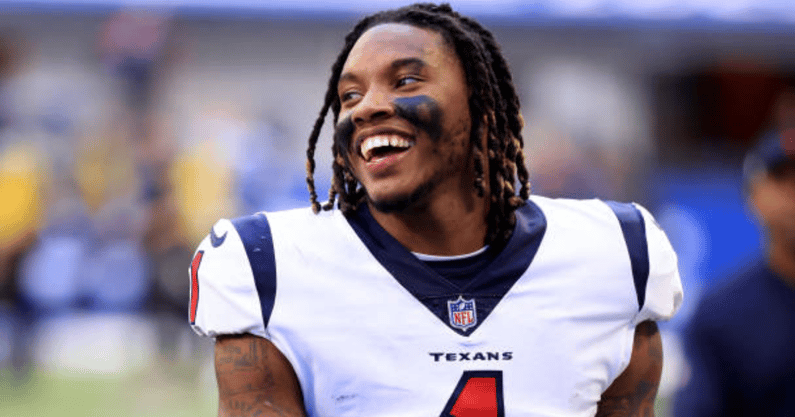 Basketball is back in full swing and, per usual, we're seeing some former 'Cats stand out on the court early in the opening nights of the season. However, since Kentucky is now becoming a football school, we should still show love to those on the gridiron. Let's dive in on how some of the former Wildcats fared in Week 7 of the NFL.
Lonnie does it all in a loss
I'm starting to become convinced that Lonnie Johnson just simply decided not to go for interceptions his first couple of years in the league. After not getting one in his first two years in the league, Lonnie has hauled in three picks not even halfway into the schedule. Some of it may have to do with luck, but we're seeing Johnson become a ballhawk for the Texans' defense.
Again, it's a tough circumstance for Johnson to be in. Houston may actually be the worst team in the league, and they play like it. Staying focused throughout games can be extremely difficult, especially when the offense gives you absolutely nothing to work with.
That doesn't seem to stop Johnson though, who ended up with nine tackles to go along with the pick and a pass defense. The Texans are abysmal to watch, but at least Lonnie Johnson is still balling out.
Kentucky head coach Mark Stoops believes his production in the NFL is still helping the Wildcats.
"As our players produce in the NFL you see more and more guys (NFL scouts) around here," Stoops said on Monday. "We've seen that anyway, but it seems like it's overload, which is good. We want our players to get looked at it. There's so many NFL scout through here, it's been amazing. They're taking a good look at our guys. The fact that they're doing well at the next level, it's important. We're just happy for the players but of course it helps build the program as well."
Bud Dupree is back
It's been limited, but Bud Dupree is making plays while easing his way back into the lineup after returning from injury. He returned last week against the Bills and played 48 snaps, recording two tackles and a pass defense against one of the best offenses in the NFL.
His overall numbers and snap count were down this week, but that was in the middle of a blowout. In 29 snaps against the Chiefs, Dupree was able to get around for a strip-sack of Patrick Mahomes in the first quarter, forcing the Chiefs to punt.
Other notable performances
Brandin Echols had six tackles and a pass defense on 59 snaps.
Jamin Davis had five tackles on 55 snaps.
Randall Cobb had three catches for 22 yards.
Danny Trevathan had two tackles on 20 snaps.