NFL Production Sells Kentucky to Wildcat Recruits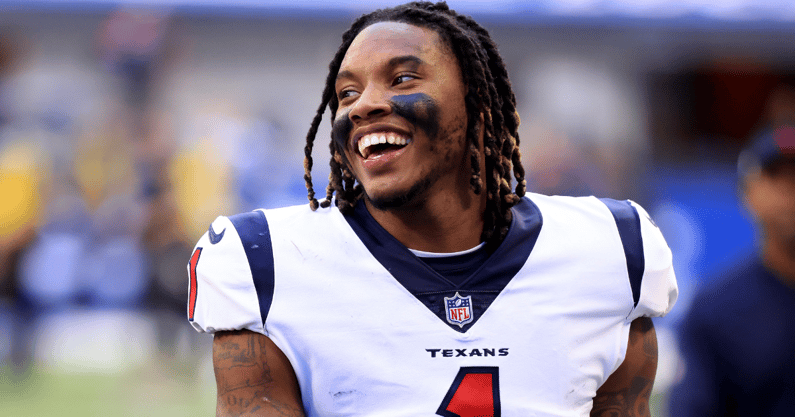 Former Wildcats are making plays on Sundays, helping Mark Stoops convince Friday night stars to play for Kentucky on Saturdays.
Kentucky's first big NFL Draft night was in 2019 when Josh Allen was selected seventh overall, the first of five UK draft picks. The Wildcats were the only team with a pick in each of the first four rounds. Third round selection Mike Edwards won a Super Bowl for Tampa Bay. Second round selection Lonnie Johnson picked off a pass yesterday, his third of the season, the third-most in the NFL.
"Really proud," Mark Stoops said Monday. "I see Lonnie really popping off the screen every week. I don't get a chance to watch all of them. I don't have that cable; maybe you have that cable you can watch all of them. I see the highlights, Jamin (Davis) and all of them, just proud of those guys."
Bud Dupree, the first Stoops UK player picked in the first round, recorded his first sack as a member of the Tennessee Titans over the weekend in a win over the Chiefs. The former Pittsburgh Steeler missed the second half of the 2020 season with an ACL injury. Stoops was happy to see the former Cat get closer to being back to his old self.
"Actually, just got off the phone, said Hi to Bud Dupree. He's feeling better and getting back into it. It was good to talk to Bud, and just proud of all those guys and what they're doing," said Stoops.
UK followed up the big 2019 draft class with six picks in 2021, highlighted by Jamin Davis' first round selection. Even though the Washington Football Team is struggling, he's still racking up tackles, leading all rookies with 32. Kentucky's developing a reputation as a place that produces NFL talent, drawing scouts to practice and prospective recruits to campus.
"It does say a lot," said Stoops. "As our players produce in the NFL you see more and more guys (NFL scouts) around here. We've seen that anyway, but it seems like it's overload, which is good. We want our players to get looked at it. There's so many NFL scout through here, it's been amazing. They're taking a good look at our guys. The fact that they're doing well at the next level, it's important. We're just happy for the players but of course it helps build the program as well."
The Wildcats are on the verge of potentially signing the highest-ranked recruiting class in school history. To build recruiting momentum, every positive vibe counts, including success for former Cats on NFL Sundays.