WATCH: "Inside the NFL" shares Chris Oats' story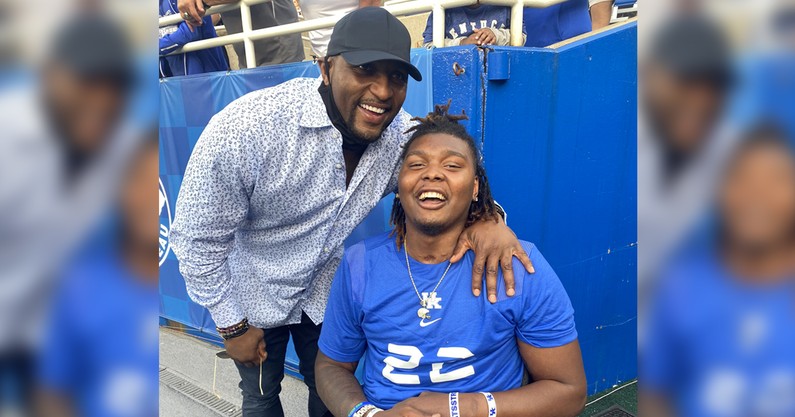 The past year has been very difficult for Chris Oats and his family, to say the least. That's why days like Saturday are so special. Oats was at Kroger Field for Kentucky's win vs. Missouri, watching from the recruiting room deck, where he received a standing ovation from the near-capacity crowd. Before the game, Oats also got to meet his childhood hero, Ray Lewis, who was in town to watch his son, Rahsaan, play.
The Hall of Famer now serves as an analyst on Inside the NFL, and last night, the show featured Oats' story at the end of the episode. Host James Brown also encouraged viewers to donate to Oats' recovery fund.
Once one of Kentucky's top linebackers, Oats suffered a major stroke in the spring of 2020 and has been confined to a wheelchair. His mother Kim is trying to raise money to purchase a handicap-accessible van to get Chris to his rehab sessions. Over the past week, Mark Stoops has called upon the Big Blue Nation to help the Oats family out.
"It's monumental, the help that she needs," Stoops said. "When I heard that we had gotten her a handicap accessible van to get Chris to his rehab and everything and it broke down on her on the highway and she can't get him to rehab, that's a problem. That's when I called on the Big Blue Nation.
"Certainly, I'll do my part, and everybody will, but I need the help of the BBN. He's a wonderful young man, she's amazing. She has to do an awful lot for him right now. And we love him, and we love her. They're an inspiration to us but we need help."