Chris Oats was in the middle of Kentucky's Governor's Cup celebrations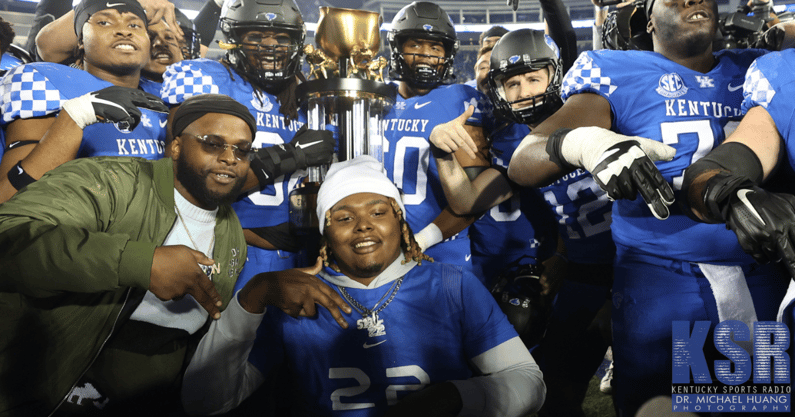 What a day for Chris Oats. The Kentucky linebacker was among the 28 seniors honored before the Louisville game, standing from his wheelchair during the ceremony. It was a powerful moment a long time coming for the former four-star prospect, who was a budding star on defense before suffering a stroke the summer before his junior season.
The stroke left Oats wheelchair-bound, but two-and-a-half years and a lot of hard work later, he stood with his 2018 recruiting class on Kroger Field one more time, even throwing Ls Down.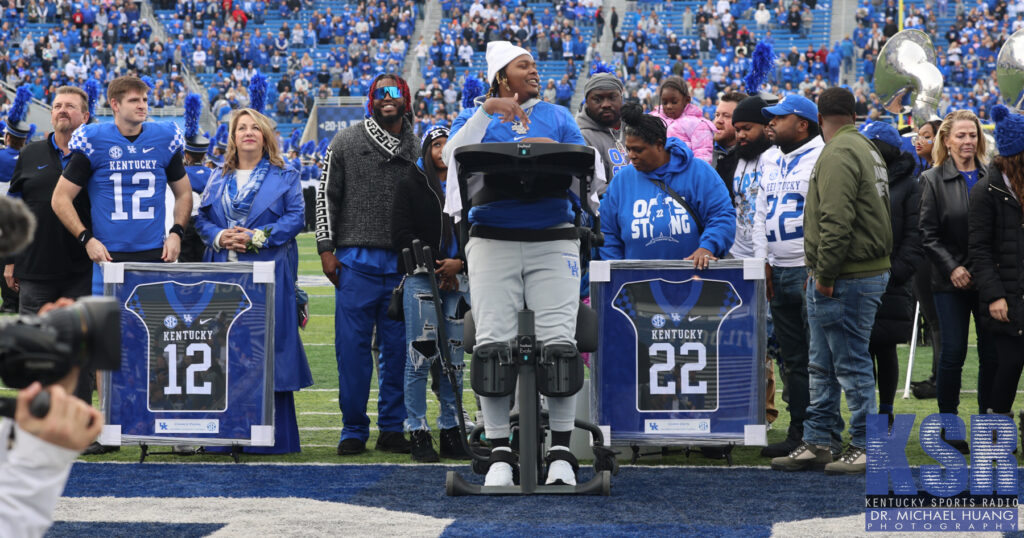 The emotions didn't stop there. After Kentucky's 26-13 win over the No. 25 Cardinals — the Cats' fourth-straight Governor's Cup victory — Oats was in the middle of the celebrations. Mark Stoops wouldn't have it any other way.
"It means a lot," Stoops said after the game. "He was in that locker room and the players all love seeing him and admire the way he's handled things and how resilient and tough Chris has been because you can imagine — well, it's hard to imagine what he's gone through, the good days and the bad days. And us visiting with his mother and his family and just the struggle that they're going through. They greatly appreciate the support of the Big Blue Nation and all the friends and family of this program, and it means a lot to us. And they've felt that love and support for a long time and our players really love seeing them and know that's true adversity."
"It was special," Oats' former roommate Chris Rodriguez said. "I know he really wanted to be out there, but him going through Senior Day, when they cheered his name I almost started crying. That's my dog. It was a real special moment."
It's easy to get wrapped up in the disappointment of this season; however, as Stoops pointed out, seeing Oats brings it all into perspective.
"You know, sometimes a long season, you have a tendency to feel beat down or, you know, disgruntled. [What Chris is going through] is real adversity, and he's facing it head-on. I'm sure there are ups and there are downs. I know there is but we all can learn a little bit."
Even before the stroke, Oats provided inspiration.
"When we were in the dorms, he was my roommate and he was like, 'You're hard,'" Rodriguez said. "He used to tell me that all the time. 'I'm never gonna play. It don't matter.' When I finally started playing he said, 'I told you. Keep going.'"
Rodriguez finished with 120 yards tonight, his 20th 100-yard rushing game as a Wildcat, a new Kentucky record.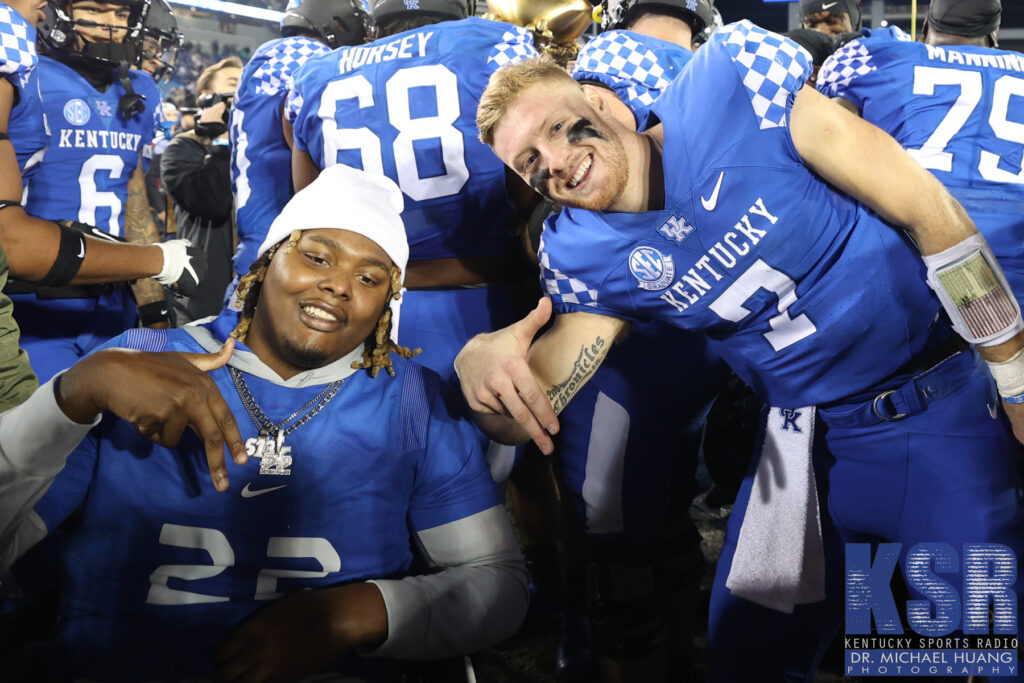 Oats Strong
Today, Oats was able to close the book on his college career on Senior Day with a smile; however, it is still a long road to recovery. The costs of his rehabilitation are a heavy burden on Oats' family, so please consider visiting 22OatsStrong.org for ways you can help out and to learn more about Chris' story.