High School Recruiting Sparks Public vs. Private School Controversy in Louisville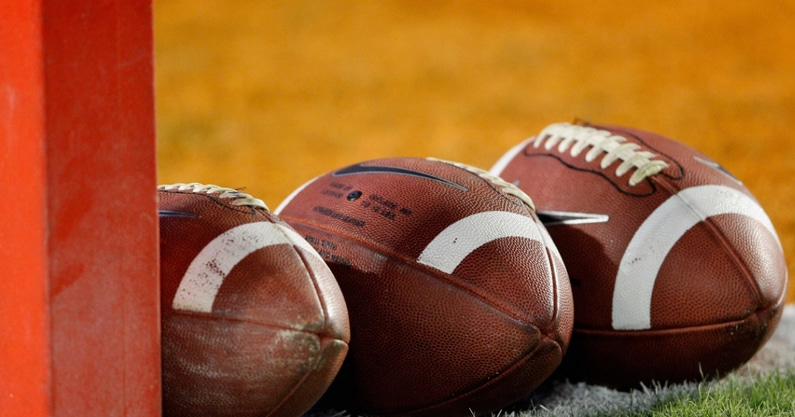 You can set your watch to it. At least once every ten years a battle between public vs. private schools breaks out across the state of Kentucky. The latest iteration of controversy pits Jefferson County Public Schools (JCPS) superintendent Marty Pollio against Louisville St. X High School.
Recruiting Violations Alleged
Tuesday evening Pollio met with JCPS athletic directors and principals to discuss recruiting concerns. Eight eighth grade students that attended the new W.E.B. DuBois Academy opted to attend St. X, rather than stay with school through their high school years. All eight are talented football players. Pollio filed a formal complaint to the KHSAA for illegal contact between St. X and the middle school students.
"I was a little taken aback by how open some of the conversations were between coaching staff and players," the JCPS superintendent told Courier Journal reporter Jason Frakes.
Aside from the formal complaint to the KHSAA, JCPS is considering a boycott of the private schools in athletic events. If JCPS chooses that route, it will not be until the 2023-24 school year.
"I do believe we may say in the future that if we believe we have fairly good evidence that there are significant recruiting violations, we may not play that school in any sport," he said.
Fiery Pollio Responds on Radio
Since the publication of the Courier Journal report, the controversy has been the talk of the town. Private school supporters cannot imagine a world where Trinity and Male are not competing on the gridiron or the hardwood annually. "JCPS is taking their ball and going home, instead of competing on the field," is an easy retort to the grievances. Hoping to set the record straight, a fiery Pollio called into to The Drew Deener Show Wednesday morning and named names.
"I've been in JCPS for 25 years. I was a coach and an athletic director. It's been going on and I'll name a few names — James Quick, Ray Spalding, Jay Scrubb — all JCPS students through middle school. I could go on and on. That's just off the top of my head through all the years of these incredible athletes that have gone to private schools," Pollio said.
"It's not just one. It's become more brazen, against the rules and more out there than I've ever seen in my time."
Pollio put all of the potential rule violations on the table and even admitted that his own institutions have not always followed them.
"I would be lying if I said over the years there hadn't been recruiting in JCPS schools, but I'm going to take strong action against any JCPS coach or employee who I find violates the rules as well. Secondly, I don't just want to hear rumors. I want proof submitted to me and it's going straight to the KHSAA."
The loudest recruiting complaints involve pay-for-play in private school tuition, a theme engulfing the sports world today. However in this instance, only illegal contact by coaches is alleged.
The Origin of the JCPS Grievance
Few individuals care more about public schools than Pollio. A former teacher at Shawnee and basketball coach at Waggener, as the head of JCPS he is taking direct action to dramatically improve public schools in the state's largest city.
Pollio's boldest move to date is changing the JCPS student assignment plan. Also simply known as "bussing," the plan was created 40 years ago to improve diversity at schools, but its unintended consequences have hurt the West End community. In addition to this proposal, a massive undertaking at that, JCPS created DuBois Academy. One of the many purposes of the innovate all-male school is to empower young men often overlooked by the previous student assignment plan.
Just as the school was beginning to gain momentum, eight of its most talented students were ripped away by a private school. I can't blame Pollio for being ticked off. I would be too. However, he's taking one example to make sweeping generalities of foul play by private schools.
It's against the rules to recruit kids your high school in the KHSAA. It's a rule that has never been followed by public or private schools in every corner of the state. Some are just more brazen than others.
Can Well-Intended Controversy Create a Positive Outcome?
Pollio has good intentions. I respect the hell out of him for fighting to do what he believes is best for Jefferson County Public Schools. As a parent, I also believe kids should be able to attend the school they believe is best for their future. If I were an eighth grader, I'd rather compete for a state championship at St. X than start a new football program from scratch.
One thing remains clear: separating public and private schools from playing another only hurts the kids. The best want to compete against the best. Boycotting games between the two will only create a large gap between public and private school supporters.
No matter where you stand on the issue, this controversy will not likely result in sweeping long-term changes, however, it's not going anywhere anytime soon. Hopefully this energy motivates both parties to create a better experience for all high school students in the city of Louisville.