Kentucky celebrates win over South Carolina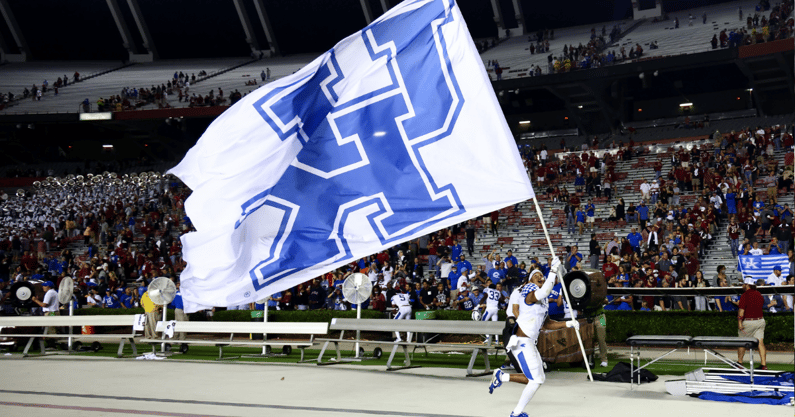 It wasn't easy, but Kentucky notched its fourth win of the season tonight, beating South Carolina 16-10. The Cats are 2-0 in the SEC for the first time since 2018 and only the second time since 1977. Huge opportunities lie ahead with Florida and LSU coming to Kroger Field, but before we worry about that, here's all the fun you may have missed on social media.
"Go Big Blue" in Williams-Brice Stadium
There's no sweeter sound in the world than "Go Big Blue" in an opponent's gym or stadium. At the end of the game, you could clearly hear Kentucky fans in the stands, even through ESPN2's muted broadcast.
Wan'Dale Robinson was so excited he took the Kentucky flag and ran around Williams-Brice Stadium.
"Sandstorm" in the locker room
You've seen Bully McCall's video of the team playing "Sandstorm" in the locker room, but the video of them leaving the field is great too.
Current, Former Players Celebrate
DeAndre Square was so excited he shoved an equipment manager on the sidelines. He apologized after the game.
As Square said, next Saturday is huge.