Kentucky football expecting another massive recruiting weekend
Time for KSR's weekly recruiting update presented by our friend Andy Luedecke at MyPerfectFranchise. Andy is a huge college sports fan and franchise veteran, having owned multiple franchises and businesses. Using his expertise, he helps others find their American Dream through a very thorough consultation and evaluation process.
---
Kentucky football is facing the second half of back-to-back SEC home games at Kroger Field. Not only is it the perfect opportunity for the Big Blue Nation to participate in the Keeneland double-dip, but it also provides the UK coaching staff with the perfect setting to host recruits.
Unfortunately, Saturday's disappointing loss to South Carolina during a massive recruiting weekend put a damper on the party, but the recruits in attendance still thoroughly enjoyed their stay. This Saturday's against Mississippi State should be no different (although ideally with a different final result on the scoreboard). Kentucky is bringing plenty of big-name recruits and commits to Lexington to show off what the program has to offer.
Who plans to be in town? Here's what we know two days out from gameday.
The first visitor we'll touch on actually isn't a high schooler at all. Notre Dame transfer Jacob Lacey, a Bowling Green (KY) South Warren product, is coming to Lexington this weekend for a visit. He was the No. 3 player in Kentucky from the class of 2019 and chose Notre Dame over Clemson, Kentucky, Louisville, Michigan, Michigan State, Penn State, and Tennessee. Lacey played in 38 career games at Notre Dame, tallying 35 tackles, 6.5 tackles for loss, and 2.5 sacks.
By ending his season now, Lacey gets to retain a redshirt season. The Bluegrass native will have two years of eligibility remaining. He's a very important visitor. Now let's dive into the high school prospects making the trip.
*All player rankings are courtesy of the On3 Consensus. This list will be updated as needed throughout the rest of the week.*
Class of 2023 visitors
Ja'Keem Jackson (CB) 6-0, 180 | Osceola (Kissimmee, FL) Florida commit
4-star: No. 156 overall, No. 20 CB
Ja'Keem Jackson has been committed to Florida since July but continues to hear heavily from the 'Cats. He has taken multiple game visits to Gainesville this season and took official visits over the summer to Auburn, Penn State, and Tennessee. Jackson still has one remaining official visit left. This will be his second visit to Lexington — he stopped by the UK facilities back in June for an unofficial two-day visit. Jackson's older brother, Markevus Jackson, recently enrolled as a sophomore at Kentucky and has joined the track and field program.
Kendrick Gilbert (DL) 6-5, 290 | Cathedral (Indianapolis, IN) Purdue commit
4-star: No. 310 overall, No. 42 DL
Committed to Purdue since late August, Kendrick Gilbert continues to hear plenty from Kentucky. The four-star prospect will return to Lexington after visiting over the summer. UK has him on flip-watch. Gilbert is also teammates at Cathedral High School with three-star '24 QB Danny O'Neil, who was in town last weekend.
Jaremiah Anglin (S) 6-0, 180 | Lake Wales (Lake Wales, FL) Kentucky commit
3-star: No. 464 overall, No. 45 S
Steadily rising in the national rankings, Jaremiah Anglin isn't the most well-known Kentucky commit from the '23 class, but he's certainly one of the most talented. He's considered a three-star by the On3 Consensus, but On3's own ratings slot him as a four-star and top 250 recruit. It's always good to have out-of-state commits making regular visits to their future home.
Koby Keenum (IOL) 6-4, 285 | Mars Hill Bible School (Florence, AL) Kentucky commit
3-star: No. 752 overall, No. 71 IOL
Joining his future Wildcat teammate in Lexington this weekend is Koby Keenum, UK's top-rated '23 offensive line commit. The Alabama product picked Kentucky back in July over the likes of Louisville and North Carolina. There are some rumblings he might take a visit elsewhere this season, but by all accounts, Keenum remains solid with the 'Cats.
Jamarion Wilcox (RB) 5-9, 190 | South Paulding (Douglasville, GA)
3-star: No. 803 overall, No. 59 RB
With a pair of '23 running backs already on board, the coaching staff is eyeing the real possibility of adding a third. Jamarion Wilcox, a three-star back out of Georgia, will be in Lexington this weekend and appears to be a realistic option. He recently picked up an offer from Clemson back in mid-September, but Kentucky was the biggest school to offer him a written scholarship offer back on August 1. Wilcox also visited UK earlier in the summer.
Ty Bryant (ATH) 6-0, 175 | Frederick Douglass (Lexington, KY) Kentucky commit
3-star: No. 1173 overall, No. 77 ATH
Jakob Dixon (WR) 6-5, 200 | Pleasure Ridge Park (Louisville, KY) Kentucky commit
3-star: No. 1315 overall, No. 192 WR
Class of 2024 visitors
David Washington Jr. (WR) 5-10, 180 | St. Joseph's Prep School (Philadelphia, PA)
3-star: No. 374 overall, No. 54 WR
Coming off a September gameday visit to Clemson, David Washington Jr. will make his first trip to Lexington this weekend. He actually picked up an offer from Wildcats' wide receivers coach Scott Woodward in June 2021 and has since developed into a high-level prospect. Washington also holds offers from the likes of Louisville, Pittsburgh, Tennessee, Maryland, Penn State, Boston College, and West Virginia. Penn State has the early inside track with the Philly product — Kentucky will try to work its way into the mix this weekend.
TJ Engleman (WR) 5-9, 175 | Hughes Center (Cincinnati, OH)
4-star: No. 607 overall, No. 89 WR
After de-committing from Georgia Tech at the end of September, TJ Engleman made a trip to Purdue and will now come to Lexington this weekend. The Wildcats, Boilermakers, and Boston College were among the schools recruiting Engleman heavily prior to him choosing Georgia Tech back in the spring.
Brandon Rehmann (WR) 5-11, 180 | St. Joseph's Prep School (Philadelphia, PA)
Teammates with Washington at St. Joseph's Prep, Brandon Rehmann has earned scholarships from South Carolina, West Virginia, Boston College, Tennessee, Maryland, Louisville, Michigan State, Pittsburgh, and Penn State, but none of them came before Kentucky. Coach Woodward offered Rehmann on May 3, right before his recruitment began to blow up.
Dane Wleklinski (OT) 6-6, 270 | Dublin Jerome (Dublin, OH)
Class of 2025 visitors
Mason Kelly (QB) 6-4, 170 | Waverly (Waverly City, OH)
Jesse Stump (ATH) 5-9, 150 | Lakeway Christian Academy (Morristown, TN)
---
Learn more about Andy Luedecke and franchise ownership through these resources:
Andy's Story
Why a Franchise
Service Based vs Brick and Mortar
Semi Absentee Ownership
The Process and How It works
Book time with Andy: Andy's Calendar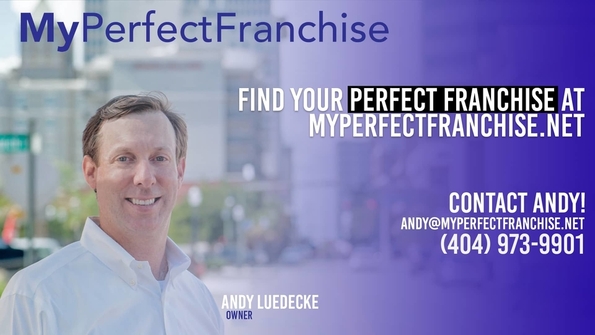 Discuss This Article
Comments have moved.
Join the conversation and talk about this article and all things Kentucky Sports in the new KSR Message Board.
KSBoard