Transfers have bolstered Kentucky's roster but the Wildcats are not done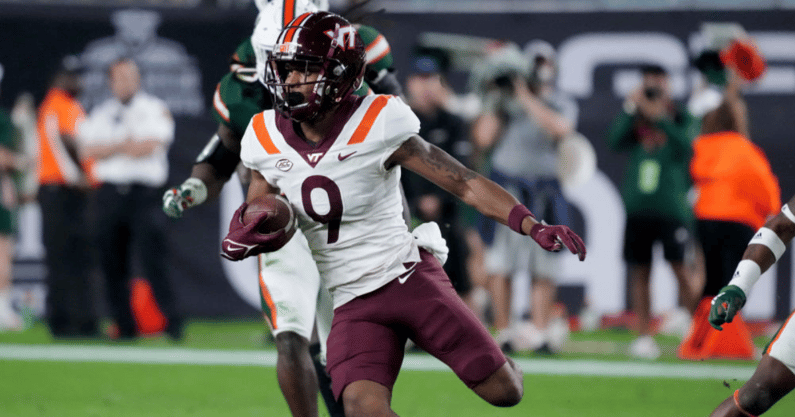 The transfer portal is a game-changer in college football. Kentucky has been a willing participant on the waiver wire as roster building for 2022 is off and running.
The spring semester at the University of Kentucky started last week and that created a deadline for the football team. The Wildcats had to have players signed and enrolled in classes by that point for players to participate in offseason workouts and spring practice.
The Wildcats did not fill all of their holes, but there were some important gaps plugged.
Overall, Kentucky saw 14 players enter the transfer portal since the end of the regular season. Walk-on punter Collin Goodfellow is now out of the portal and will suit up for the Wildcats in 2022. Outside of that, many other former players have found a landing spot with a few others still looking for new homes.
Add these scholarship players with the departing seniors and early draft entrants, and Kentucky had a lot of players to replace. The coaching staff first addressed this by signing 19 high school players for a top-15 recruiting class. However, more help was needed.
Kentucky added three transfers, and each is on campus participating in team activities for this semester. The new additions will help fill pivotal roles on the team.
Tayvion Robinson provides slot playmaking
In three years at Virginia Tech, Tayvion Robinson played in 36 games for the Hokies and hauled in 113 receptions for 1,555 yards and nine touchdowns. The Virginia Beach (Va.) Cox product started 30 games for Justin Fuente and led the team in receptions (44) in 2021.
The former top-500 recruit did most of this damage out of the slot. Kentucky now has a big hole to fill at that position.
Wan'Dale Robinson has moved on after one season and is taking his 104 receptions on 146 targets to the next level. Kentucky needs to fill up both the lost production and snaps. Tayvion Robinson will help fill that void.
Robinson was a slot receiver first for Virginia Tech and was a player the Hokies liked to get the ball to in multiple ways. Offensive coordinator Brad Cornelsen would create gadget touches for Robinson getting the talented player the ball on jet sweeps, reverses, and screens to take advantage of his playmaking ability. That is not all that different from how Scott Frost used Wan'Dale Robinson at Nebraska.
Now Tayvion Robinson will head to the SEC to play in a pro-style offense that excels at featuring wideouts out of the slot. Being on campus a semester early will allow the senior to build a rapport with quarterback Will Levis as the Wildcats look to improve their passing game in the offseason.
Tayvion Robinson also excels as a punt returner and brings solid special teams value to the Wildcats. Replacing Wan'Dale Robinson will be very hard, but the newest wide receiver addition from the portal has some legit skills.
Tashawn Manning gives the Big Blue Wall an interior piece
Tashawn Manning has been in college football for a very long time. The class of 2016 recruit was diagnosed with leukemia and underwent chemotherapy for eight months until beating the disease in July 2016.
After taking some time off, Manning would join Auburn in 2017 and spend five years on the Plains. After redshirting and switching from defensive tackle to offensive line, Tashawn Manning became a quality contributor in the SEC West.
The 6-4, 340-pound offensive guard started 14 games for the Tigers over the last two seasons and excelled in pass protection. The interior player can anchor and fend off power moves from big defensive tackles. Meanwhile, Manning was a capable mover in gap scheme runs for the Tigers and has enough power to create movement on double teams.
The super senior has just one year of eligibility remaining but was a key addition for the Wildcats. Tashawn Manning can be a day one starter and the SEC transfer is on campus early to help offensive line coach Eric Wolford figure out the shuffle heading into 2022.
Joining Eli Cox and Kenneth Horsey, Tashawn Manning could bolster one of the better guard duos in the SEC potentially allowing Cox to slide over to center.
Kentucky has issues at offensive tackle, but the addition of Tashawn Manning assures that the Wildcats should be more than fine at guard in 2022.
Darrion Henry-Young bolsters position of strength
Josh Paschal was an absolute war daddy for Kentucky in 2021. The 3-4 defensive end logged 53 tackles, 10 non-sack tackles for loss, 13.5 sacks/QB hurries, and 12.5 run stuffs. The DMV product was the defense's top havoc creator.
Replacing that production will be tough to replicate. However, Kentucky will be able to address it with depth in 2022.
Getting a platoon of J.J. Weaver and Jordan Wright at EDGE will help Kentucky make some big noise, but the defensive line has some solid depth. The Wildcats are a legit two-deep at each position following the addition of Darrion-Henry Young.
The transfer joins the Kentucky program after spending two years at Ohio State and will be a redshirt sophomore in 2022. The former top-150 recruit got buried on the depth chart in Columbus but will enter a favorable situation at Lexington.
Henry-Young has the required size to plug in at 3-4 defensive end and gives Kentucky a legitimate playing time competition with Tre'vonn Rybka this offseason. Along with Josaih Hayes and Justin Rogers at nose to roll with Octavious Oxendine and Khalil Saunders at tackle, Kentucky appears to have the talent and depth to have a top-25 defensive line in college football.
The newest addition doesn't bring any playing experience to a young position room, but the talent cannot be denied. Kentucky will have strength in numbers in the trenches with 12 scholarship players on the defensive line in a room that has a blue-chip ratio of 50 percent.
This is a marathon, not a sprint
Kentucky's roster is now complete for spring practice. However, it's not done for fall practice.
Currently, Kentucky has 81 scholarships accounted for and that could bump up to 83 if a couple of specialists return for super senior seasons and are awarded scholarships. The Wildcats have very little wiggle room to get to the final 85 number, but that can always change.
More attrition should be expected as a few more players could enter the transfer portal after spring practice. Those moves combined with the available scholarships could help the Wildcats address a few more areas of need.
Kentucky must find an offensive tackle and could use some help at wide receiver. Alabama transfer Javon Baker is a name to monitor moving forward. Meanwhile, cornerback help is still needed while the return of Tyrell Ajian should have Kentucky set at safety.
Roster building is now a lengthy process in college football. Kentucky has done a good job addressing certain spots, but more work is needed as the offseason continues.