KHSAA Week Five Preview: Eastern, Northern and Central KY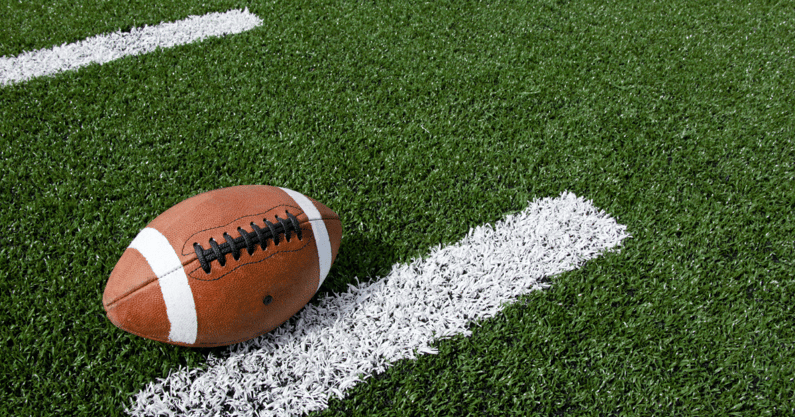 Week five of KHSAA football action features so many notable games, including the Kroger KSR Game of the Week — we had to categorize them by region.
Rivalries, ranked matchups, bowl games and more are on tap throughout eastern, northern and central Kentucky this weekend:
Eastern KY
No. 16 Pikeville (4-0, No. 1 – 1A) at Belfry (0-4): ARH Bowl
The Panthers sit atop the KSR 1A rankings after three dominating performances to begin 2021. Belfry on the other hand is desperate for win number one.
The Pirates gained zero passing yards in their games against Pulaski County and Central. Their only positive passing performance this season came against Covington Catholic, where quarterback Isaac Dixon completed three passes for 53 yards and a touchdown.
Yards will be tough to come by for the one-dimensional Belfry Pirates. The Panthers' defense allows only 104 rushing yards on average per game. Their last outing against an out-of-state opponent was the first time Pikeville had allowed over 100 yards (159) on the ground this season.
Somerset (1-3) at No. 5 Corbin (4-0, No. 1 – 4A)
Somerset is trying to find their identity five weeks into the 2021 season after losing their star quarterback Kaiya Sheron to graduation. Corbin is playing as well as anyone in KHSAA right now and is poised for their first state championship appearance since 2018.
The Redhounds have outscored their opponents 156-34 through four games this season — 21 of which came against Christ School (Arden), NC in the season opener.
Seth Mills is averaging 10.2 yards per carry this season for Corbin on 407 total rushing yards. With the Briar Jumpers' defense allowing 236 yards on the ground per performance through three games (one loss came via COVID cancellation) — including giving up 371 rushing yards in the season opener — Somerset will need to play their best football of the season to have a chance against one of the top teams in KHSAA.
Raceland (2-1, No. 2 – 1A) at West Carter (2-1)
West Carter would be undefeated if it weren't for their 23-21 loss to Rowan County at home to open the season.
Raceland's matchup with Rowan County went a little differently as the Rams rushed for a season-high 335 yards last week led by Noah Wallace and Isaac Browning, who had 142 and 86 yards apiece with four combined touchdowns in a 50-26 winning effort.
That 335 rushing yards from Raceland adds up to more than Comets have rushed for all season long. Their 248 yards through four weeks simply won't be enough to take down the Rams who, on paper, should take the victory in this matchup of western Kentucky foes.
Middlesboro (4-0, No. 5 – 2A) at Harlan (2-1)
Middlesboro hasn't dropped a game in nearly a year. The Yellowjackets come into week five off a 34-0 shutout over Lynn Camp where quarterback Cayden Grigsby completed five passes for four touchdowns to four different receivers, though the offense only had 149 total yards.
What Middlesboro lacks in offensive firepower, they make up with stellar defensive play. The biggest takeaway from their win last week is the fact they allowed -50 rushing yards, totaling 12 TFL and three sacks.
Harlan rushed for 364 yards last week led by Cade Middleton's five touchdowns and 166 yards, complemented by Jayden Ward's 162 for two scores in a 46-40 winning effort against East Ridge.
The two contradicting stats between these two squads will make for an interesting matchup in a battle that bodes one question — Can Middlesboro stop the run?
Montgomery Co. (2-1) at Russell (2-2)
Russell has fallen in the rankings after their 2-0 start to 2021. Two straight losses by two scores or more have left the Red Devils hungry for their first win in September.
The opposite is true for Montgomery County, winning their last two matchups against Mason County and George Rogers Clark after dropping their season opener against East Carter.
Both schools have balanced offenses which should make for some diverse and versatile football under the lights Friday night in Flatwoods.
Central/Northern KY
No. 13 Southwestern (3-0, No. 3 5A) at Mercer Co. (3-1, No. 5 – 3A)
Mercer County will be Southwestern's toughest test yet in 2021. Through three games for the Warriors, they have yet to be held under 55 points each game.
Southwestern's rushing attack is one of KHSAA's best. They've been held under 400 rushing yards in just one game — they ran for 392 against Simon Kenton on Sept. 4
Mercer County has proven itself as one of the top teams in their respective division as well, outscoring opponents 137-25 in three of the team's first four games. The one loss came against No. 15 Bryan Station, getting shut out 28-0.
No. 24 Bowling Green (3-1) at No. 8 Boyle Co. (3-1, No. 2 – 4A)
Our first top-25 matchup finds its way to Danville featuring two perennial powerhouses in Boyle County and Bowling Green.
The Rebels are still reeling from their first regular-season loss since 2017 at the hands of LCA three weeks ago, but have bounced back in impressive fashion, blowing out Pulaski and Henderson County with a combined score of 108-43.
This will be Boyle County's biggest test since suffering their only loss of the season. The Purples have won their last three games with a balanced attack led by quarterback Spencer Newman and running back Tyler Moore, who are responsible for 731 of Bowling Green's 1,005 total offensive yards.
If the Rebels can contain those two, there's a good chance Bowling Green heads back home with a sour taste in their mouth.
No. 23 Ryle (3-1) at No. 14 Highlands (3-1, No. 4 – 5A)
It's been quite the turnaround for Ryle, who was 1-3 this time last year before winning their last five regular-season games and dropping their first-round playoff game to Dixie Heights.
Their one loss came at the hands of No. 10 Lexington Catholic 24-21 to start the season — since, they've cruised to three-straight victories while only allowing one score in each win. Highlands is the exact opposite, winning their first three and dropping their week four battle to a non-KHSAA school.
The key player for either team to either keep an eye on — or take advantage of — is Highlands' dual-threat quarterback Charlie Noon who has compiled 1,039 all-purpose yards this season with 11 total touchdowns.
Hancock Co. (4-0, No. 4 – 2A) at Crittenden Co. (1-2)
The Hornets of Hancock County have stomped their first four opponents of 2021. Slowly but surely they've climbed the ranks of 2A. Crittenden County, who's lost their last two games, stand in Hancock County's way of becoming 5-0 for the second-straight season.
The pass-heavy offense of Crittenden County has yet to generate consistent success for the Rockets. Their one-dimensional style of play comes as a surprise after rushing for 201 yards in the season opener against Webster County.
They've impressively been held to -6 rushing yards in the past two games, including a -17 yard rushing performance against Madisonville-North Hopkins on 14 attempts.
John Hardin (2-2) at North Hardin (1-3)
John Hardin boasts one of the top running backs in the state in Keyandre Strand. Strand is averaging 12.4 yards per carry this season — the most in KHSAA through four weeks.
His 795 rushing yards ranked No. 2 in the state and will be the key factor heading into this rivalry matchup.
In the coming days, KSR will publish another KHSAA preview, this time highlighting the notable games in the western part of the state, as well as the Lexington and Louisville areas.