LOOK: Kentucky linebacker JJ Weaver Mic'd Up at practice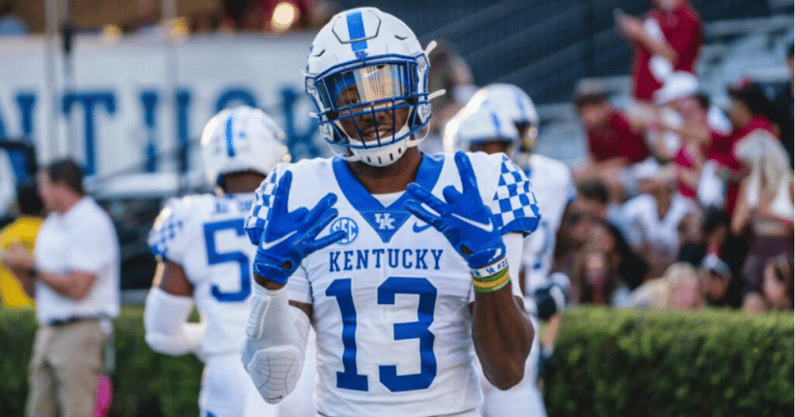 Summer practice has been in full swing for the Kentucky football program as the 2022 season is now under three weeks away from the opening kickoff. It's been an encouraging offseason for the Wildcats with expectations continuing to soar — Kentucky is ranked among the preseason Top 25 by both the Associated Press and Coaches Poll for the first time in school history.
But that doesn't mean the guys can't still have a little bit of fun in between reps.
The Kentucky football Twitter account dropped a Mic'd Up video on Tuesday night where junior outside linebacker JJ Weaver was the center of attention. The six-fingered, Lott IMPACT Trophy Watch List candidate wore a microphone throughout practice this week where he chatted it up with his fellow teammates, led huddles, and participated in drills.
However, the most moving part of the video was near the end when Weaver was introduced to a shy young UK fan in a Wildcat cheer outfit. The little girl has just four fingers on her right hand, similar to how Weaver has six fingers on his right hand. They talked for a moment before she parted with a kiss on his cheek.
Your tear ducts will swell up.