Mark Stoops says Dekel Crowdus has returned to practice for Kentucky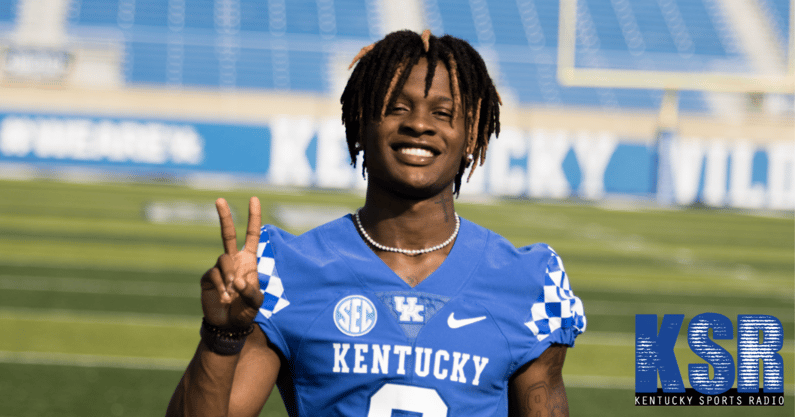 Kentucky freshman wide receiver Dekel Crowdus is back. After suffering a minor knee injury back in August, the former four-star recruit returned to the practice field for the first time on Monday.
UK head coach Mark Stoops confirmed the news during his weekly call-in show Monday evening.
"Dekel is coming back. He is working his way back in there," said Stoops. "Each week he's been building up and spending more time with trainers. He was out there in uniform today, so that's good."
Wan'Dale Robinson has led the receiving corps and Josh Ali is a threat in his own right, but Kentucky has struggled to find other playmakers to step up on the outside. Those issues have been magnified with Ali out with a leg injury the last two games.
Stoops confirmed earlier in the day the senior wideout may return against Mississippi State, but said on his call-in show Crowdus could have been a major help for the team the first half of the season.
Now set to return, you better believe he'll contribute to close out the season.
"He definitely would have helped us," said Stoops. "He has some speed that we're looking for, he's shifty. It's been good to see him out there running around."
At the time of injury, there was concern it would be a season-ending ailment, one that would require surgery. Tests revealed, however, only a minor injury with no surgery required and a return to game action at some point during the season.
It appears that point of the season is here, as the former four-star recruit is now back out on the practice field with his teammates.