Two New Intriguing Kentucky Football Transfer Portal Options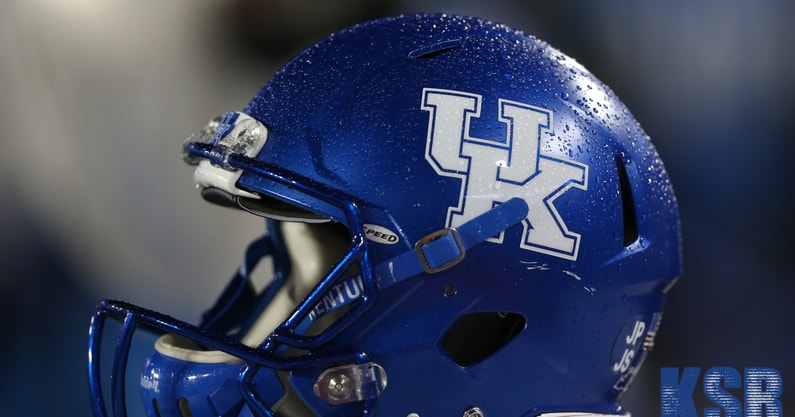 Over the weekend the Kentucky defense added an experienced veteran to its secondary from the transfer portal. Keidron Smith can be an instant difference-maker, but there's still room for more. Two former Blue Chip secondary prospects entered the portal Monday afternoon and Kentucky might gauge the interest of each.
Former four-star defensive back Kaine Williams will be leaving Alabama after one season in Tuscaloosa. A product of Louisiana powerhouse John Ehret, he was a Top 175 player in the 2021 recruiting class and a consensus four-star prospect. The 6-foot-2, 205-pound athlete did not record any stats for the Crimson Tide as a true freshman, but did appear on special teams in the CFB Playoff National Championship.
From the Big Ten, Andre Turrentine will leave Ohio State after one year in Columbus. Like Williams, Turrentine was a consensus four-star prospect ranked as a Top 200 player in the 2021 recruiting class. The 6-foot, 200-pounder from Nashville's Ensworth High School did not record any stats last season, but he did take a team-high 109 snaps in the Ohio State spring game to make nine tackles and a pass break-up.
Likelihood Either Transfer Portal Player Comes to Kentucky
Keidron Smith gives Kentucky a security blanket at cornerback, however, Vito Tisdale's spring practice injury adds a question mark at nickel. Even though the Cats will not feature the nickel as much this year and they have a former four-star recruit (Joel Williams) training at the spot, Brad White could use one more guy in the secondary.
Williams and Turrentine both have the desired size and skill to play nickel in Mark Stoops' defense. The Cats are located not far from Turrentine's hometown of Nashville and they have a connection. The second player to commit to UK's 2023 class, Shamar Porter, attends Ensworth, Turrentine's alma mater.
Kentucky has an extensive resume of transfer portal success stories from other Power Five schools, making it an attractive destination. Typically those players are more experienced. Neither of those players fit that profile, but with a looming transfer portal deadline, Kentucky's coaches might be willing to make an exception with three available scholarships.