Wagner, Mitchell and Reeves are the first trio to score 20+ since Cousins, Wall, and Patterson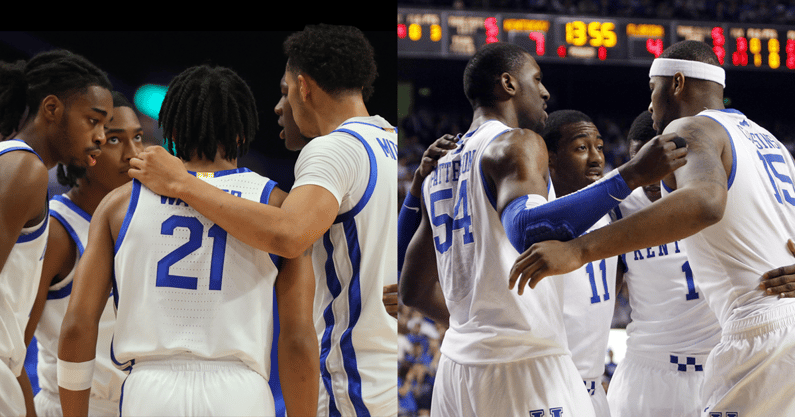 A fun stat from Kentucky's win over St. Joseph's…
With three Wildcats scoring 20+ points, DJ Wagner, Tre Mitchell, and Antonio Reeves became the first trio of Kentucky players to score 20 points in the same game in 14 years. Fourteen! Not since John Wall, DeMarcus Cousins, and Patrick Patterson have three teammates gone for 20 each in the same game. Those guys in Calipari's first class did it against Sam Houston State on November 19, 2009, in the Cancun Challenge, which was played in Lexington. Cousins led the way with 27, then Wall with 21 and Patterson with 20 in the 102-92 win. There's a full video of that game on the internet.
Tonight, Wagner and Mitchell paced Kentucky with 22 apiece; Reeves added 20.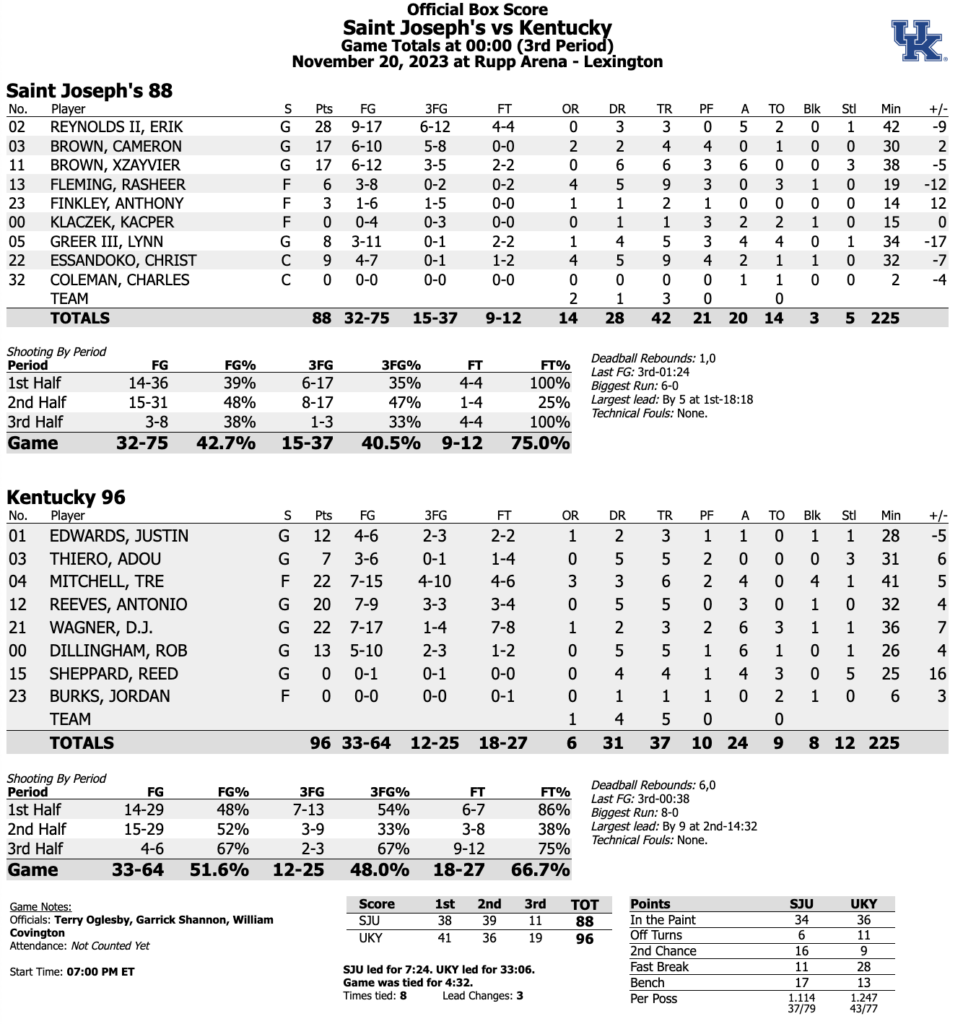 None of those other talented Calipari teams between 2009 and right now can say they had three light it up at the same time. That's pretty unbelievable, right? Overtime obviously helped the 2023 trio, but I would've guessed Knight-Lamb-Jones, Fox-Monk-Bam, or one of those past Calipari teams did it.
Other Interesting Stats From Kentucky-Saint Joseph's
— Saint Joseph's is the first visiting team to hit 15 three-pointers since VMI did it on November 18th, 2018. That was the famous Bubba Parham game when the tiny VMI guard wowed the Rupp Arena crowd by hitting 10 three-pointers against the Cats with the Parham family in attendance and receiving love from the pro-Kentucky crowd.
— Kentucky has made at least 12 three-pointers in three straight games for the first time since the 1994 SEC Tournament. Rick Pitino's 1994 Wildcats hit at least 12 from outside in the championship run through Mississippi State, No. 1 Arkansas, and No. 17 Florida. That '94 team also had a freshman guard named Sheppard.
— Through five games, the young Wildcats average only eight turnovers per game. That's good enough for 10th in the country. Tonight, Kentucky turned it over only nine times in 45 minutes of basketball.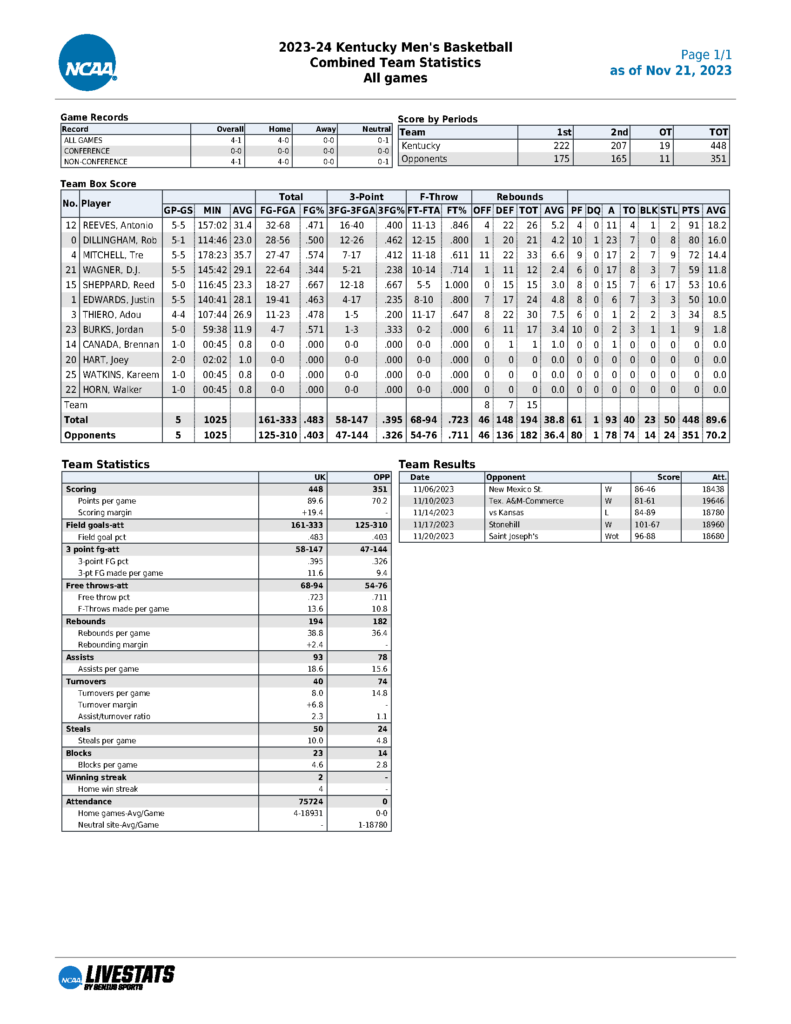 Discuss This Article
Comments have moved.
Join the conversation and talk about this article and all things Kentucky Sports in the new KSR Message Board.
KSBoard