Nebraska DL Colton Feist will not be back in 2023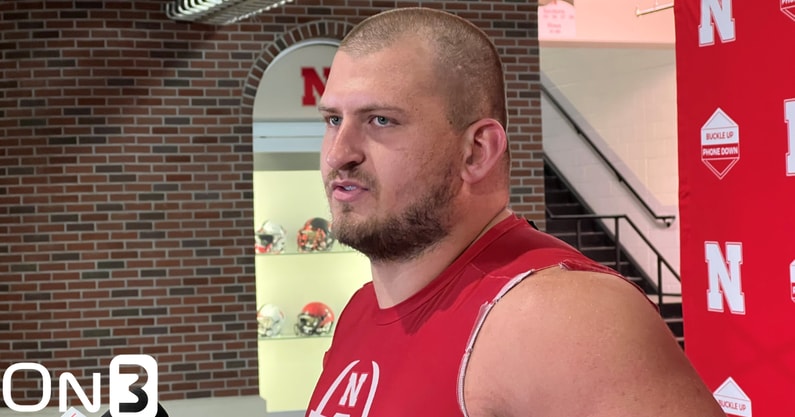 Nebraska's defense suffered another significant hit on Wednesday. Defensive lineman Colton Feist confirmed to HuskerOnline that he will not be back in 2023.
The Yutan native has played five seasons at NU and still has one more season of eligibility.
"I am not returning. Moving on," Feist told HuskerOnline.
Click here for a limited time, register and get an unprecedented 12 months for only $25.00. 
Feist said he has taken a job selling insurance with Farm Bureau, servicing the Elkhorn, Blair and Tekamah areas under agent Troy Perchal.
Colton Feist is the second major loss in two days for Nebraska
The loss of Feist, coupled with Garrett Nelson's decision to turn pro on Tuesday, is indeed a significant development for Nebraska's defense.
The 6-foot-2, 275-pound Feist was second in overall defensive line snaps played for the Huskers at 540, behind only Ty Robinson's 583 snaps. Before 2022, Feist had only played 16 defensive snaps in two seasons in large part because of injuries. He came on strong this past season.
"It was one of the toughest decisions of my life to walk away from playing football at Nebraska, but it was time for me to move on," Feist said. "Thanks for everything Husker Nation!"
Feist graded a 71.2 on PFF, which was the highest mark of any Nebraska interior defensive lineman.
He started all 12 games in 2022 and finished the year with 46 tackles. He was second on the team with seven tackles for loss, behind only Nelson, who had nine.
Where he also shined was in run defense. PFF graded him the highest on the entire NU roster, scoring 77.8 this past season.
The loss of Feist also means five of Nebraska's top six defenders that produced quarterback pressures will not be back in 2023.
Ochaun Mathis (33 pressures), Nelson (32), Caleb Tannor (15), Feist (12) and Devin Drew (6) are all moving on. Robinson (24 pressures) is the only one in the top six returning.
Never miss breaking news or another HuskerOnline article again. Click HERE to sign up for HuskerOnline's Daily and Breaking News Newsletters.