Inside look at unique angle of Dylan Raiola commitment to Buckeyes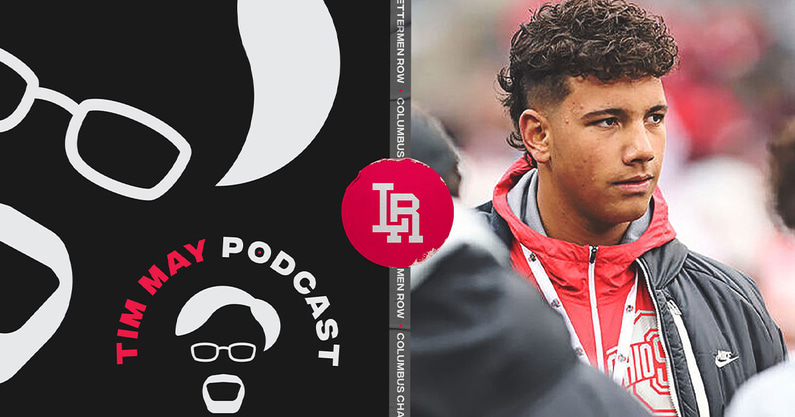 COLUMBUS — Another week of the offseason, another intriguing week of Ohio State talk on the Tim May Podcast.
This week, Tim dives into one of the most interesting behind-the-scenes happenings in the sport: commitment graphics and how that process works.
To break it all down, Tim is talking to Kevin Pierson, who is better known on social media as ScoopEditz. Pierson made the commitment graphic and video for Buckeyes commit, 2024 five-star quarterback and No. 1 overall player in the country Dylan Raiola, who picked the Buckeyes on May 10.
Raiola is going to be hyped as one of the best quarterback prospects in recent memory. And to make his announcement, he had the choice of any editor in the country. What made him choose ScoopEditz?
Where did the inspiration come from for the commitment video for Buckeyes commit and 2024 five-star quarterback Dylan Raiola? How did he make the decision to hire Kevin to make the video for him to post on Twitter? And just how good can Raiola be at Ohio State? Tim May and Kevin talk about that and plenty more on the latest episode of the show.
You will not want to miss that and plenty more news and analysis and in another edition of the Tim May Podcast. It dives into one of the most unique angles in college football — the design side of players making their commitment announcements.
Check it out in the link below and find more episodes – and all Lettermen Row video content – on our YouTube channel.