Key assistant Tony Alford earns new title, raise from Ohio State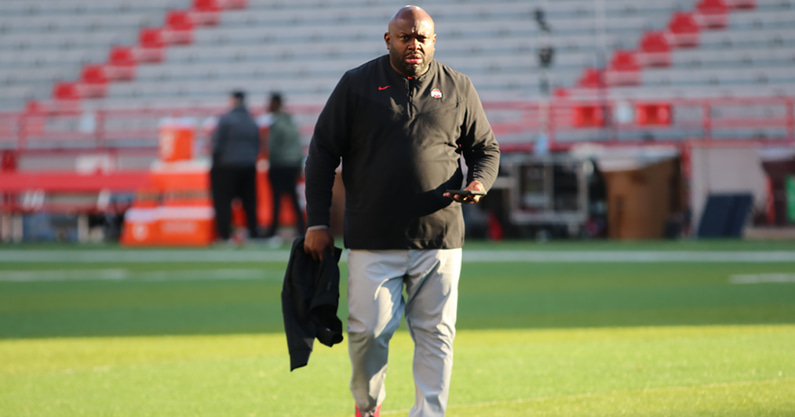 COLUMBUS — Tony Alford has more relationships to build at Ohio State.
He's also not done developing some of the nation's best running backs.
And now he's going to do both of those things while chasing championships with a brand-new title with the Buckeyes. In addition to making Alford the run-game coordinator, multiple Lettermen Row sources have confirmed the program has also agreed to terms on a raise for the key Ohio State assistant after multiple teams tried to hire him away this offseason.
Both Notre Dame and LSU reached out trying to add Alford to its staffs during a wild hiring cycle over the last month, and he was also again tied as a candidate to a couple open head-coaching positions. But Tony Alford has not only been choosy about his next move, he's grown quite comfortable at Ohio State while building a tight-knit, productive unit of tailbacks.
"It's definitely like a father-son relationship, for sure," former Ohio State running back J.K. Dobbins once told Lettermen Row. "It definitely takes time to get to that point. It takes trust. It's not like at the beginning I was just going to be super close with him, because I didn't know him.
"But building that relationship from high school to now, it's a great relationship. He's definitely part of my family."
Those bonds have been a common theme for running backs with Tony Alford, and he's got a chance to keep building more of them moving forward with the Buckeyes. An additional title and an enhanced contract are going to keep him in an office in the Woody Hayes Athletic Center covered with huge pictures of Ohio State star rushers — including a growing list that he's personally coached.
The chance to add to that legacy is now officially in place for Tony Alford.