'Best CEO in college basketball': Beard delivering unprecedented early recruiting returns at Ole Miss
Just nine teams in the Top 50 of On3's college basketball transfer portal rankings have added at least three transfers and has a star class rating of 90.00 or better. 
Tennessee (3, 93.00) is No. 1.
Ole Miss (4, 92.25) is No. 2.
Put simply, the early returns for first-year Chris Beard and his debut Rebel coaching staff are unprecedented. Beard has taken three teams (UALR, Texas Tech and Texas) to the NCAA Tournament since 2016. 
Ole Miss has been just nine times in its 100-plus-year history. 
Wes Flanigan was on staff with Beard at UALR. He quickly reunited with Beard when the latter was hired to replace Kermit Davis at Ole Miss two months ago. Prior to Ole Miss, Flanigan most recently served as an assistant under Bruce Pearl at Auburn.
He's not at all surprised by the instant success for Beard on the recruiting trail — even at a traditionally success-starved program such as Ole Miss.
"I think coach Beard is the best CEO in college basketball," Flanigan said Monday, in the latest edition of the Ole Miss Spirit's Rebel Yell Hotline. "He's a guy that empowers his staff and his players. Because of that, those guys have a sense of loyalty to him. He's one of the brightest minds in college basketball, and I know he's one of the hardest workers. 
"I've been in two organizations — at Auburn, and obviously at Little Rock with Beard. Two of the greatest coaches in college basketball in him and coach Pearl. They're similar in their work ethic, but their approach is a little bit different. 
"Beard is a little bit more of a CEO."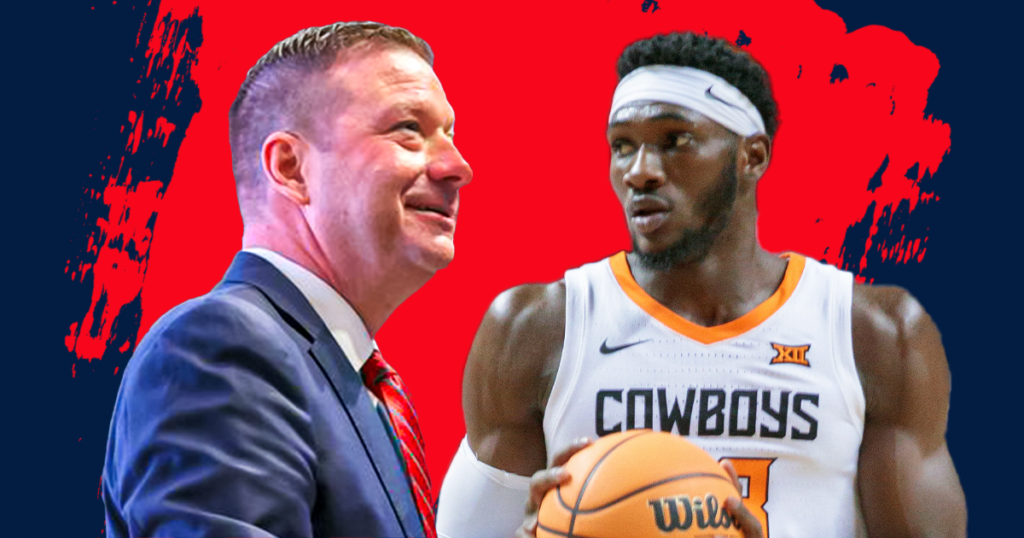 Ole Miss has added four players out of the NCAA Transfer Portal. 
Guard/wing Brandon Murray (LSU/Georgetown) was the first domino to fall. Austin Nunez (point guard, Arizona State), Jamarion Sharp (center, Western Kentucky) and Moussa Cisse (center, Oklahoma State) have since followed. 
Sharp and Cisse are a pair of 7-footers. Actually, Sharp, at 7-foot-5, is the tallest player in all of college basketball.
The Rebels aren't done either. They're still in search of another transfer point guard. But they've done an impressive job of retaining the best players from an Ole Miss team that last season finished 12-21 overall and 3-15 in SEC games. 
Star guard/wing Matthew Murrell is likely to return for his senior Ole Miss season. However, he's currently weighing his professional options. Forward Jaemyn Brakefield, a one-time transfer from Duke, is back, as are rising sophomore guards TJ Caldwell and Robert Cowherd. 
Ole Miss also has two confirmed 2023 signees in four-star center Rashaud Marshall and three-star center Cameron Barnes. The Rebels have 2-3 spots left to work with to fill out the remaining roster.
"The game of basketball has changed," Flanigan said. "You can't touch (and) you can't put your hands on guys. Even if you've got the best defenders in the country, guys, off the dribble, are so good these days, they're eventually going to get a piece of the paint. When they do, you've got to have guys to protect that paint.
"It's two ways to do that. You can either step over and take a charge and make the whistle blow, or you can go up and touch the back of the backboard and throw (the ball) into the stands or throw it out in transition and allow your guards to go get 50/50 balls and get some lay-ups. 
"We chose the second one."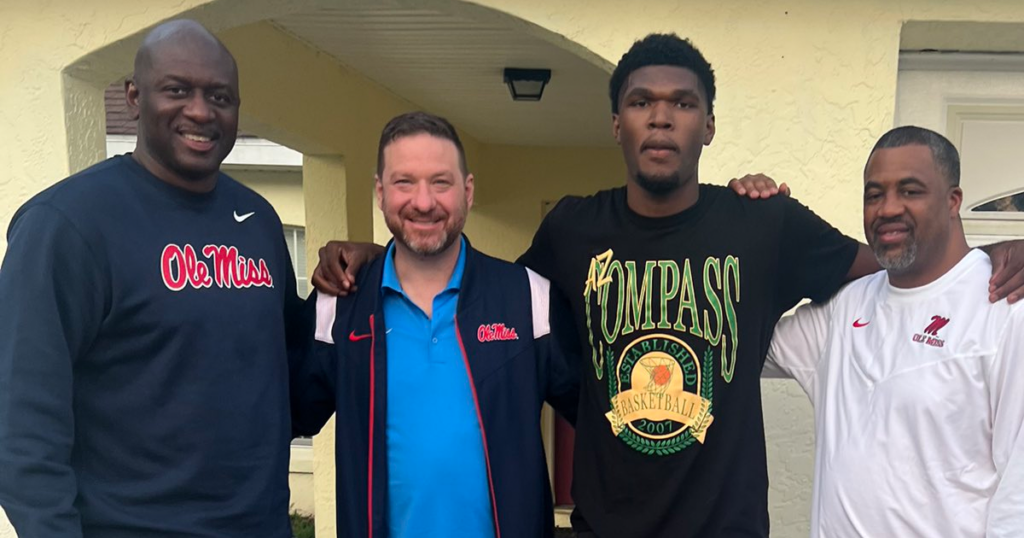 Cisse is a former five-star prospect. 
He was ranked as the No. 17 player in the country in 2020. He was the No. 2 center nationally and the No. 2 player in Tennessee. 
Cisse originally signed with Memphis before transferring to Oklahoma State for two seasons. He averaged 6.8 points, 8.0 rebounds and 1.9 blocks per game last season. He'll need the NCAA to grant him a waiver to play for the Rebels in 2023-24, and there's at least some legitimate concern about whether his request will ultimately be successful.
"We've got two flyswatters back there," Flanigan said, in reference to Sharp and Cisse. "This is where coach Beard excels — putting together a puzzle. All those pieces have to fit. We're trying to find the right pieces. Sometimes just because a guy is talented doesn't mean he fits the puzzle. There's been a number of guys we've been involved with, but we're looking for that right piece. 
"We'll get (a point guard) here in minute. We'll get the job done. It's coming together. I like what we've done so far. I'm anxious to get on the court and work with these guys and teach them the culture that coach Beard is going to set for them."