Rapid Reaction: Pete Golding sent out Ole Miss' recruiting Bat-Signal and pulled back Tulane's Jadon Canady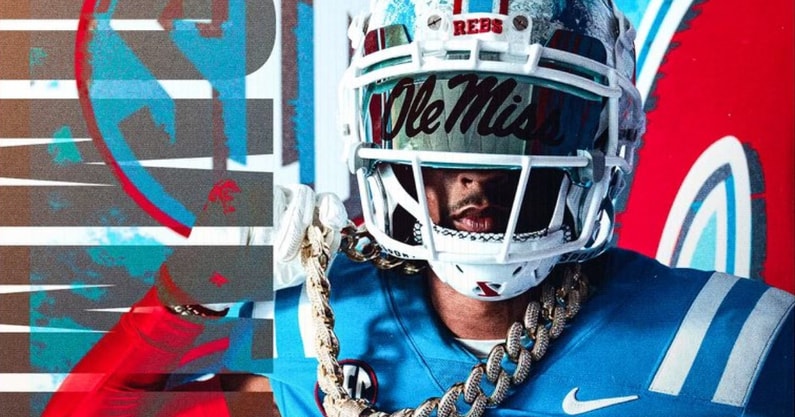 In this rapid-reaction Talk of Champions, Ben Garrett and Zach Berry of the Ole Miss Spirit break down the transfer-portal addition of Tulane cornerback/safety Jadon Canady. Canady committed to Rebel football Thursday evening.
Canady had 69 tackles, 3.5 tackles for loss, two interceptions and six pass break-ups over two Tulane seasons. He finished fourth on the team in total tackles (55) as a true freshman in 2021. Canady had six tackles and an interception in an upset win over Oklahoma.
"They're (Ole Miss) recruiting me for both corner and safety," Canady exclusively told the Ole Miss Spirit shortly after his announcement. "All five positions really. They think I can contribute everywhere. The nickel corner position is something that I think will be good for me to showcase my skillset."
RELATED: 'Their plan for me made the difference': Tulane cornerback Jadon Canady commits to Ole Miss
Here's a brief excerpt from the extended conversation.
ZACH: Another domino falls for Lane Kiffin, Pete Golding and that new-look defense for 2023.
BEN: You're seeing the run on defensive players for Pete Golding. When he sends up the shark emoji (on Twitter), it's a done deal. You know what's coming. 
ZACH: Talked with Canady after the fact. He said it was an all-hands-on-deck approach from the staff. They were in constant communication when he hit the portal, they got him to campus, and that was a wrap. The plan Ole Miss laid out for him made the difference. 
BEN: (The addition) screamed positional versatility (and) depth of options. Ole Miss had a five or six-win defense. Now, they're not all of the sudden an eight or nine-win defense. But they're on much more solid footing. They're depth of options (and) guys that can play everywhere. (Canady) can play cornerback or safety, if he's healthy.