Penn State recruiting: How does January tend to treat the Nittany Lions on the trail?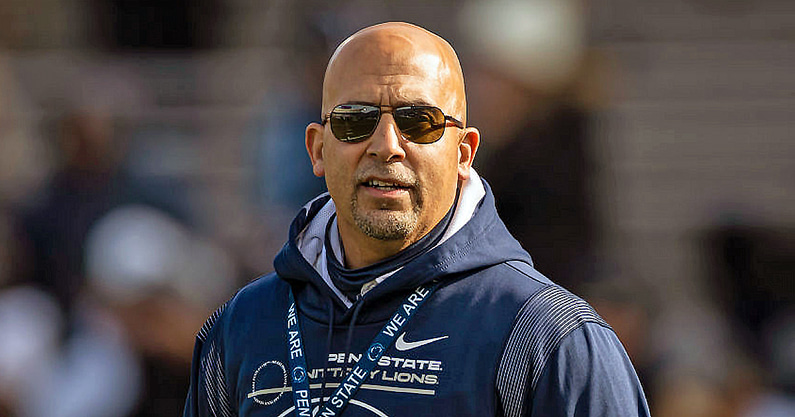 Penn State had a brief break between the end of the 2021 season and the start of this week.
Now, things are officially back in full swing.
Players started classes on Monday. Coaches, on the other hand, can hit the road now through Jan. 29 and also host recruits through the Sunday that follows it.
Head coach James Franklin and his Nittany Lions staff are set for a big Junior Day event on this particular Saturday. Recruits and their families will arrive just before lunchtime and spend time with the staff, academic advisors, and others within the program and university while also touring facilities and campus until dinner time. Some might stay until Sunday, but either way, the travels for Franklin and co., will begin in earnest soon.
Before the action truly heats up, it's time to take a look back at how January has treated the program in the past to see how it could inform how this one will play out.
Penn State January commitment history
We will note that January 2014 was good to Penn State. It landed seven commitments during Franklin's first month on the job. However, because of the unique circumstances surrounding it, we'll throw it out of this analysis.
Here is the Lions' January commitment breakdowns since then:
Class of 2015
Penn State did not pick up any underclassmen commitments in January 2014. Those would come in bulk in February, however.
The Lions did make some late Class of 2015 additions the following January, though. They picked up pledges from Robert Windsor, Shareef Miller, and Nick Bowers to help close out the cycle.
Class of 2016
Punter Alex Barbir committed on Jan. 26, just days before National Signing Day. No underclassmen picked Penn State the January prior.
Class of 2017
No juniors picked Penn State in the penultimate January for this cycle. However, the Lions landed two leading up to signing day in running back Journey Brown and linebacker Ellis Brooks.
Class of 2018
Penn State landed a junior commitment from safety Isaiah Humphries on New Year's Day. He has since transferred. The following January, the Lions landed end Jayson Oweh a month before signing day for this class.
Class of 2019
Two players picked Penn State during the January before signing day: End Smith Vilbert and defensive tackle D'von Ellies.
Class of 2020
Penn State did not land a January commitment in this cycle.
Class of 2021
Penn State did not land a January commitment in this cycle.
Class of 2022
So far, the Lions have a lone January commitment from safety Mehki Flowers, who picked PSU on New Year's Day 2021.
What can Lions fans expect this January?
As you can see above, the answer is clear: Not much.
Penn State does have a history of landing a commitment for its current cycle shortly before the traditional signing day, however. One player to watch is Washington Vega Ioane. He decommitted from the Huskies amid their coaching change just before the early signing day. Minnesota may be the favorite, but the Lions will attempt to make a late push.
Beyond that, unless other names come up, expect the next 15 or so days to be filled with new underclassmen offers, plenty of visitors, and just maybe a surprise commitment.