South Carolina projected as regional host in updated projections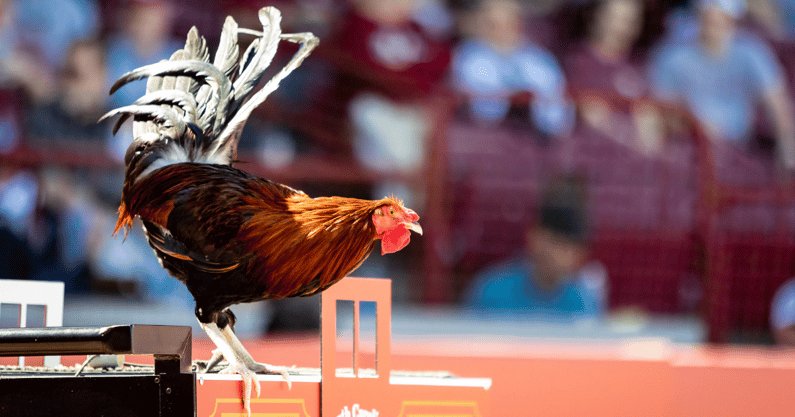 South Carolina still has a chance to bolster its hosting resume this week in the SEC Tournament, but both national sites have the Gamecocks as a top 16 seed with another still thinking the Gamecocks have work to do. 
D1Baseball and Baseball America put up their updated tournament projections after a few days of conference tournaments with each having the Gamecocks as one of the top 16 seeds but clinging to a host spot. 
[Get 6 months of GamecockCentral for only $29.99!]
South Carolina, after being projected to travel earlier in the week by D1Baseball has leaped into the top 16. 
The Gamecocks are projected as the No. 15 overall seed and hosting UNC Wilmington as the No. 4 seed. North Carolina and Grand Canyon are the other two teams projected to be in Columbia. 
D1Baseball pairs South Carolina with the No. 2 national seed Florida Gators with Maryland, Kansas State and Army.
[Get South Carolina baseball news and analysis via email]
Getting a win in the SEC Tournament and having a few other fringe hosting teams lose early in conference tournaments certainly helped the Gamecocks' case there. 
Baseball America still has South Carolina as the No. 13 seed in the tournament paired with No. 4-seeded LSU. 
The Gamecocks' regional stays the same with Duke and Oregon the two middle seeds and Grand Canyon coming in as the No. 4. 
LSU's regional is projected to host Southern Miss, Cal State Fullerton and Nicholls State. 
[Become an NIL supporter of your South Carolina Gamecocks!]
South Carolina is in the losers bracket of the SEC Tournament after beating Georgia Tuesday then dropping the first game of the double-elimination bracket 10-3 to LSU. 
The Gamecocks play Texas A&M at 10:30 a.m. ET with Jack Mahoney on the mound on two days of short rest. 
A win over the Aggies would push South Carolina to the 40-win threshold and boost the hosting case even more with at least one more game to go in Hoover. 
A loss could lead to a little bit more hand-wringing before the field gets announced. Things don't happen in a vacuum, though, and South Carolina could help its case or other teams could lose and also boost the Gamecocks' resume. 
[Win a mini helmet autographed by Spencer Rattler]
The 16 host seeds will be announced Sunday night on social media, which means South Carolina will know its fate in just a few days. 
The full field of 64 gets announced Monday at noon with the Gamecocks learning their full draw then.