2023 defensive lineman Deijon Laffitte commits to USC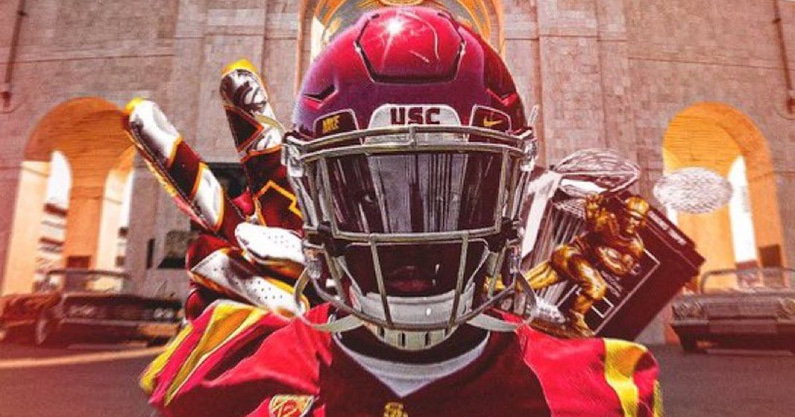 Just five days after receiving an offer from USC, Ontario (Calif.) Colony defensive lineman Deijon Laffitte has committed to the Trojans.
The 6-foot-3, 260-pounder is not currently ranked in the 2023 On3 Consensus nor the 2023 On300. However, he has been one of the biggest recruiting risers in recent weeks on the national level, earning offers from the Trojans, Washington, Oregon State, Tennessee and Utah.
"First and foremost I would like to thank you God and my family for carrying my journey the past 4 years as a young man!" he wrote on Twitter. "With that being said I'll be committing to the University of Southern California."
The Trojans' 2023 recruiting class now has 18 commitments and ranks No. 13 nationally in the 2023 On3 Consensus Team Recruiting Rankings and No. 2 in the Pac-12.
The Trojans currently have pledges from two other defensive lineman: Bakersfield (Calif.) Liberty three-star Grant Buckey and Baltimore (Md.) St. Frances Academy three-star Sam Greene.