USC lands the 2023 On3 Consensus No. 1 WR, Zachariah Branch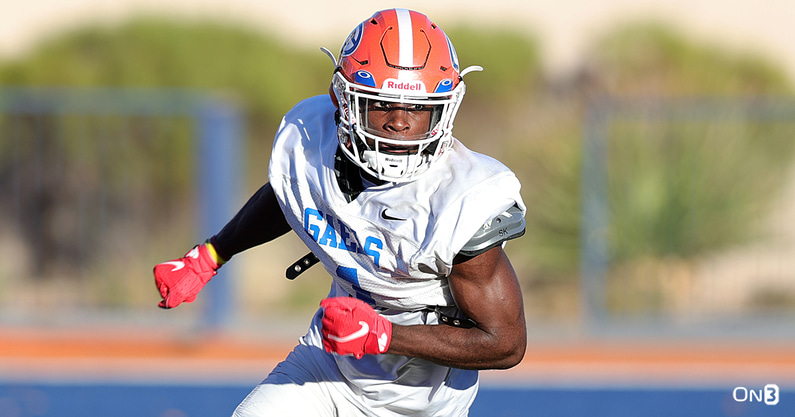 When Lincoln Riley took over USC, Ohio State had all the momentum with the Branch brothers. How quickly that changed.
After an in-home meeting with Riley and Alex Grinch, the Trojans took the lead for Zion Branch. The older Branch signed with USC on December 15.
The younger brother, Zachariah Branch, was feeling it too. Riley has landed the 5-foot-9, 166-pound wide receiver, the No. 15 prospect in the 2023 On3 Consensus.
"USC was always making a big push for me and they have had my attention since early in my recruitment," Branch said. "I have visited five times, I am from California, and I love what USC can offer.
"It has history, tradition, and I can get a great degree from there."
Development on and off the field led Branch to USC
The playmaker out of Las Vegas Bishop Gorman is the No. 1 wide receiver in the On3 Consensus and he is a believer in Riley, wide receivers coach Dennis Simmons, and the new staff in L.A.
"The most important thing to me is the development of me as a player and a person. I want to play for coaches that can develop me on the field to not only get to the NFL but to stay in the NFL.
"Then, football is not there forever, so life after football is important. I didn't want to focus just on football preparation, but life after football preparation too.
"I want to get into commercial real estate, maybe look into some acting, and USC offers a great opportunity for all that I am looking for."
Knowing what to expect helped Branch make an early decision
Having an older brother go through the process helped accelerate this decision. He saw a lot of the same places, he built relationships and this was not as drawn out for him.
"Doing almost everything with Zion helped me make my decision a lot faster," Branch said. "We know the same coaches, we have the same goals, we like the same things, so this moved a lot faster for me."
The Branch family is from California, they still have family there, and many grew up Trojans fans. Riley being hired happened at the right time to get these brothers to USC.
USC has four commitments for the 2023 class and rank No. 1 in the Team Rankings.