College business notebook: On streaming games, CFP sites, Mikey Williams and gambling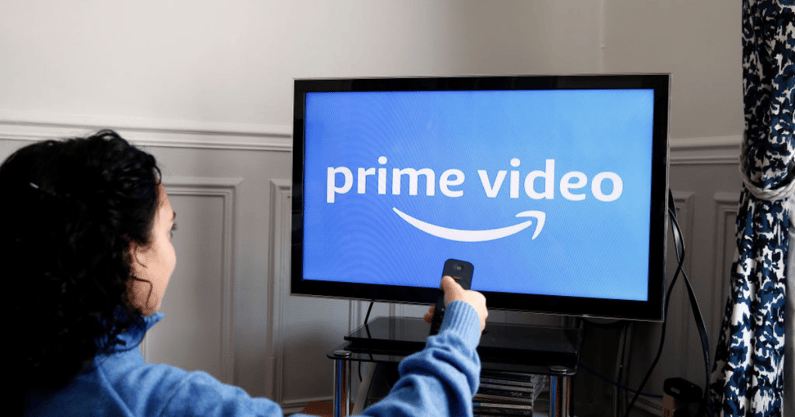 Amazon's announcement that its Prime Video streaming service will become the exclusive home of NFL "Thursday Night Football" next season, one year ahead of what was anticipated, has rekindled debate over when, if at all, direct-to-consumer platforms will become big players in media rights deals in college sports.
Thanks to the cord-cutting trend, speculation has ensued for nearly a decade over when so-called Big Tech companies would enter the media rights fray for major packages. When On3 recently spoke with five prominent TV industry and media sources, sentiments were mixed on how soon the streaming takeover will occur.
Some believe that networks will continue to strategically place some garden-variety inventory — certainly not top inventory (Ohio State-Michigan isn't moving exclusively to a streaming home anytime soon) — on streaming services, looking to boost subscription numbers for ESPN+, CBS' Paramount+ and NBC's Peacock. Notre Dame's home opener against Toledo on September 11 was aired exclusively on Peacock, resulting in a slew of Twitter complaints about delays and other issues (not to mention the Fighting Irish's middling performance).
Even with pay-TV subscribers (cable and satellite) expected to drop by more than 25 percent between 2013 and 2023, there is no consensus on when, if at all, Big Tech companies will plunge into media rights negotiations. But if one does, the safe money is on Amazon being the tech titan who is best positioned and most aggressive.
"Amazon will be a big, big player, a huge player," said one TV source who has been involved in numerous marquee media rights deals. "Apple hasn't decided what it wants to be when it grows up. I think sportsbooks will also be a player. I see a day when DraftKings goes out and buys a baseball package, but it won't be the big games because they don't have the reach. These leagues, you can't lose the fan base."
In April, Amazon CEO Jeff Bezos said that 175 million of Prime's some 200 million members had streamed "shows and movies" on Prime Video in the previous year. But before projecting a sudden sea change, sources cautioned to remember that Amazon has secured exclusive rights to a less-desirable NFL package; it's not like the NFL is giving up "Sunday Night Football" on NBC. The Thursday night matchups, with the rare exception of the Arizona-Green Bay showdown, often are poor. 
"Amazon took 'Thursday Night Football' because nobody else wanted it," said Neal Pilson, the former president of CBS Sports. "The (streaming) audiences aren't really similar to the traditional TV sports audience, and sports doesn't stream as well as entertainment programming because there's only one run. Sports doesn't have an afterlife. I don't see the Big Tech companies taking a major sports package that any one of the established companies wants."
Pilson added that he doesn't envision streaming having a material impact on sports packages for at least five to 10 years, "when maybe we're all in the streaming business."
The entire sports media industry no doubt is in transition this decade, said John Kosner, who led digital media at ESPN from 2003-17 and is now president of media consulting firm Kosner Media. He told On3 that the Notre Dame-Toledo stream was experimental and that more success will come with full or near full seasons of content made available for fans to sign up for on streaming platforms.  "One-time events risk annoying fans rather than getting them to sign up — and stay signed up," Kosner said.
A TV industry source said moving top inventory to a network's streaming service remains three to five years away. The move of the Notre Dame-Toledo game, the source said, previews a facet of what new rights deals will entail. Then it will be up to the leagues to decide how many games they will allow to air on the streaming services because they still are smaller in reach. 
"Streaming services are here to stay, but they don't have the reach of over-the-air television and/or cable yet," the source said. "And ESPN is still getting $8, $9, $10 per subscriber on the cable side. They still get a shitload of money on that side. And that's why they can't start putting all the games on ESPN+ because guess what will happen to the cable operators? They'll say, '(Expletive) you. We're not going to pay you the money anymore.' "
A longtime veteran of media rights deals said even though there has yet to be a series of notable streaming deals, it is "inevitable" that they are coming. The business model for linear television will continue to be squeezed. As that continues, less money will be available for networks to spend on high-priced rights deals. What will persist is the appetite for live content and for the leagues to maximize revenue.
"There is a certain inevitability of a trend here, but over time," the source said. "The business morphs over time. Which properties go first? Which events? And to what extent? No one really knows the answer."
Quick hits
+ The news, first reported by CBS Sports, that Bowl Season, the non-profit organization that represents the 43 bowl games, endorses playing all first-round games in an expanded playoff format at bowl sites instead of on campuses isn't a surprise. Sources told On3 last month that momentum among stakeholders was swiftly shifting away from first-round games being played on campuses for a few reasons: The weather in many northern college towns in January presents challenges in winterizing the stadiums and staging the games; neutral bowl venues better create competitive fairness; and students may not be on campus when first-round games are played. The 12-team expanded playoff proposal included four first-round games being played on the campuses of the better seeds. 
+ The dollars keep coming for high school basketball standout/media influencer Mikey Williams, who now has a deal with Puma. Nothing is stopping Williams, who has more than 3.3 Instagram followers, from monetizing his brand because he plays for a team, Vertical Academy in Charlotte, that operates outside the parameters of a high school athletic federation. There was no indication that Williams will get his own signature sneaker. But what if he did? The notion of a college star securing his/her own signature sneaker deal has been bandied about in the industry, but it's not without sizable challenges. Blake Lawrence, CEO and co-founder of Opendorse, told On3 that it would be a slippery slope for a sneaker company because "for any of these brands that are outfitting athletes, they can't just do it for one school. If Adidas starts to support and pay ambassadors at Nebraska, they're going to get a phone call from every athletic director in the country. I'm telling you, man, they are not lining up to do that because they have been getting the same love and exposure by providing products (elsewhere)."
+ As college sports emerges from the pandemic, the need for cash-strapped athletic departments to find new revenue streams can't be overstated. And one of the primary storylines is how schools now are embracing partnerships with the once-taboo category of sports gambling, an issue On3 recently explored. But a full embrace can be a sensitive issue because cultures within universities vary greatly. One athletic director characterized the challenge succinctly to Sports Business Journal's Michael Smith: "Our multimedia rights partner is telling us that there is money here. Companies absolutely want to be a part of our brand. . . . But universities have different comfort levels on what they can and can't do. They're starting to evolve under the financial pressures. I'm like, 'Why are we saying no to this?' " Colorado and LSU, to date, are the only prominent schools that have partnerships with sports gambling operators.