Dan Mullen reveals Week 3 quarterbacks of the week
There were a few impressive performances in Week 3 of the college football season. Quarterbacks across the country showed out, leading their teams to significant victories. ESPN's Dan Mullen decided to highlight a few of them, revealing his top five quarterbacks from the weekend.
A majority of the list from Mullen comes from the SEC, with three signal callers earning honors. However, none are in the top spot and it belongs to the Pac-12 — a conference loaded with quarterback talent. The Group of Five even got some love from the analyst.
Of course, all five quarterbacks were on the winning end on Saturday. Their performances were a huge reason why and not all of them did damage through the air. Great offensive displays from all five quarterbacks Mullen decided to praise.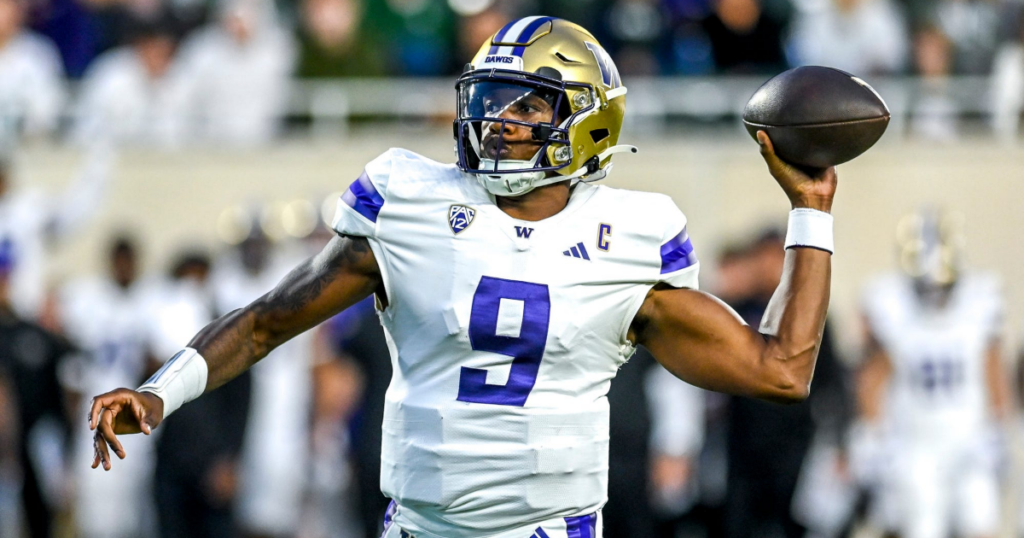 Few teams in college football have gotten off to the start Washington has, dominating all three teams on the schedule thus far. Michael Penix has been a huge reason why, potentially kick-starting his Heisman Trophy campaign in East Lansing on Saturday night.
Penix threw for nearly 500 yards against Michigan State, going for 473 yards and four touchdowns. Two different Washington receivers had at least 100 yards, while Jalen McMillian finished with 96. The Spartans might be going through a tough time but Washington's offense poured it on them.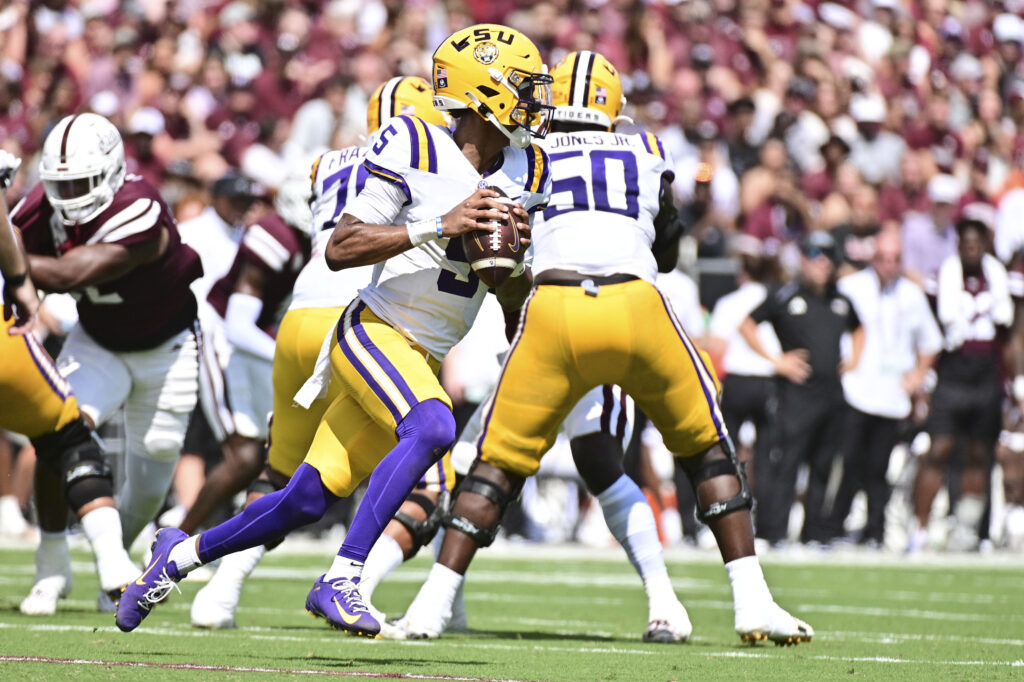 LSU could have started off slow with an 11 a.m. kickoff in Starkville against Mississippi State. But Jayden Daniels made sure that was not the case, earning a dominant performance to being SEC play 1-0.
Daniels completed all but four of his 34 passes, having 361 yards and two touchdowns. Brian Kelly talked about the quarterback getting the ball downfield throughout the offseason. The mission was certainly accomplished, with Daniels having a YPA of 10.6.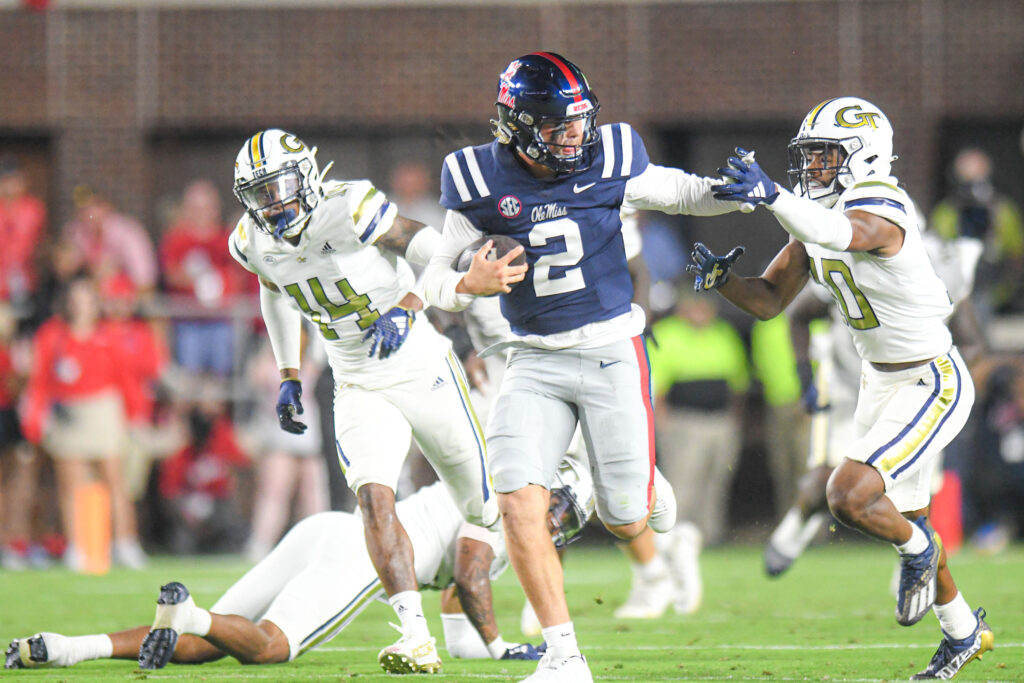 Ole Miss really ran the rock against Georgia Tech. Lane Kiffin's team had 299 rushing yards and was dominant at the line of scrimmage. Jaxson Dart was a huge part of the equation, finishing as the leading rusher with 136 yards and two touchdowns.
In the air, Dart threw for 251 yards on just 18 attempts, adding another touchdown to the stat sheet. He has to feel pretty good about his play heading into what will be a massive game against Alabama in Tuscaloosa.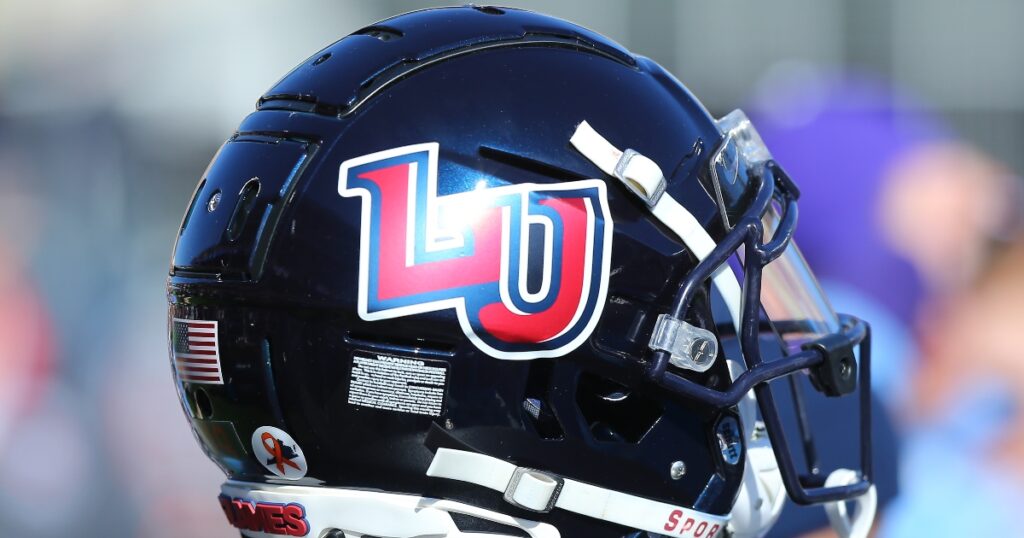 Liberty headed up into MAC Country, facing off against Buffalo in a tough road game. Quarterback Kaidon Salter made sure they headed back to Lynchburg, VA with a massive win and a 3-0 record for new head coach Jamey Chadwell.
Of Mullen's list of five, nobody had more passing touchdowns than Slater. He finished with five and added 344 yards on 26 attempts. Liberty finished with 55 points and wound up with a comfortable victory in the nonconference.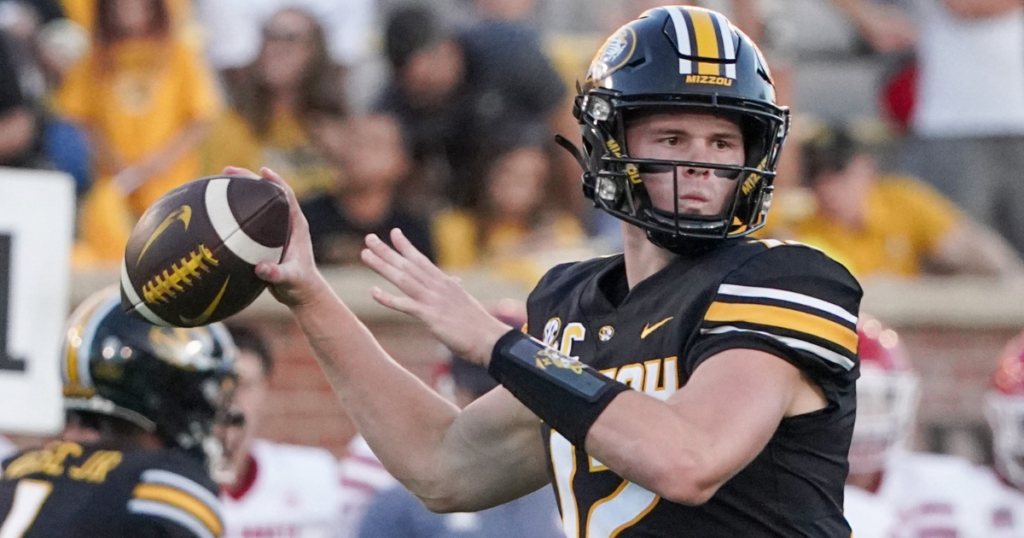 Even though Eli Drinkwitz named Brady Cook the full-time Missouri starter, the home fans voiced their displeasure with the quarterback. He was booed at Faurout Field but made sure everyone was cheering by the end of the Kansas State game.
Most importantly, Missouri was able to win and is now 3-0. Cook threw for 356 yards and two touchdowns though, being the lifeblood of the Tigers' offense. There is no more competition in Columbia and Cook will surely be back by the fans moving forward.