NCAA Tournament Friday Round 1: Game times, TV channels, odds for March Madness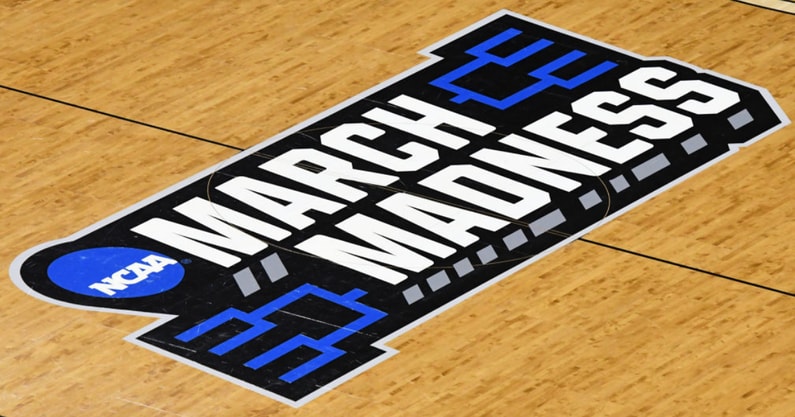 The first day of March Madness certainly lived up to its name. This NCAA Tournament has one day in the books and we've already seen a wild game-winner that helped No. 13 Furman knock off No. 4 Virginia in the final seconds as well as a No. 15 seed upset as Princeton stunned the Pac-12 champions in the No. 2 Arizona Wildcats. Of all the close finishes we got, though, we also had several high seeds make statements to open their runs like Alabama, Kansas, Texas, UCLA, and Duke.
How do you follow that up? Well, with another 16-game slate for today to wrap up the Round of 64! Today's action will get tipped off at 12:15 p.m. EST when Tom Izzo's Trojans take the court in the East Region against Andy Enfield's Spartans. From there, we should get plenty of action throughout the day with several top teams, and a handful of potential upset bids, set to open up their March Madness appearances.
Game times, TV channels, odds for NCAA Tournament Thursday Round 1:
(All times listed are EST; Odds courtesy of FanDuel Sportsbook)
No. 10 USC Trojans vs. No. 7 Michigan State Spartans (-1.5) — 12:15 p.m. (CBS)
No. 14 Kennesaw State Owls vs. No. 3 Xavier Musketeers (-12.5) — 12:40 p.m. (TruTV)
No. 14 UC Santa Barbara Gauchos vs. No. 3 Baylor Bears (-10.5) — 1:30 p.m. (TNT)
No. 12 VCU Rams vs. No. 5 Saint Mary's Gaels (-4.5) — 2:00 p.m. (TBS)
No. 15 Vermont Catamounts vs. No. 2 Marquette Golden Eagles (-10.5) — 2:45 p.m. (CBS)
No. 11 Pittsburgh Panthers vs. No. 6 Iowa State Cyclones (-4.5) — 3:10 p.m. (TruTV)
No. 11 NC State Wolfpack vs. No. 6 Creighton Bluejays (-5.5) — 4:00 p.m.
No. 13 Iona Gaels vs. No. 4 UConn Huskies (-9.5) — 4:30 p.m. (TBS)
No. 16 Fairleigh Dickinson Knights vs. No. 1 Purdue Boilermakers (-22.5) — 6:50 p.m. (TNT)
No. 11 Providence Friars vs. No. 6 Kentucky Wildcats (-4.5) — 7:10 p.m. (CBS)
No. 12 Drake Bulldogs vs. No. 5 Miami Hurricanes (-1.5) — 7:25 p.m. (TBS)
No. 14 Grand Canyon Lopes vs. No. 3 Gonzaga Bulldogs (-15.5) — 7:35 p.m. (TruTV)
No. 9 FAU Owls vs. No. 8 Memphis Tigers (-1.5) — 9:20 p.m. (TNT)
No. 14 Montana State Bobcats vs. No. 3 Kansas State Wildcats (-7.5) — 9:40 p.m. (CBS)
No. 13 Kent State Golden Flashes vs. No. 4 Indiana Hoosiers (-4.5) — 9:55 p.m. (TBS)
No. 11 Arizona State Sun Devils vs. No. 6 TCU Horned Frogs (-5.5) – 10:05 p.m. (TruTV)