Ranking the Top 10 games on a slammed Week 4 college football slate
College football fans have been salivating over a monster Week 4 slate for months in anticipation. 
Ohio State at Notre Dame. Florida State at Clemson. Ole Miss at Alabama. Now that Week 4 is here, somehow the football gods have rewarded us with an even better set of games. Praise be. 
There are six ranked-on-ranked matchups, including the Spice Bowl between Dan Lanning's Oregon Ducks and Deion Sanders' Colorado Buffs. Penn State's White Out is this weekend, and there are two other Top 25 showdowns between undefeated teams in the Pac-12, too. Fox's Chris 'Bear' Fallica noted this is the most ranked matchups on a September Saturday in 17 years. 
There are other really underrated games, too. How about Auburn at Texas A&M? The Iron Skillet. More. 
Here's how I'd rank the 10 best games of Week 4: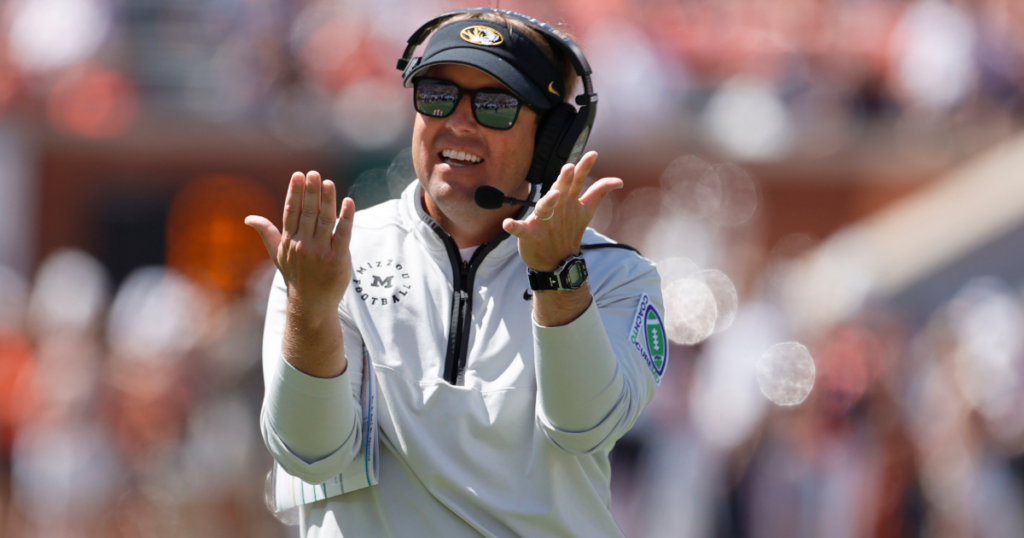 A Tangle of Two Tigers. Eli Drinkwitz just secured the biggest win of his career at Mizzou upsetting No. 15 Kansas State, and with a date against Vanderbilt next weekend, all that stands between the Tigers and a 5-0 start to the 2023 season is a trap game against Memphis — oddly in St. Louis. How will they handle this success?
Memphis is 3-0, but had to escape to beat a bad Navy team last Friday night. Ryan Silverfield could also use a signature win, and an upset over an unblemished SEC team would certainly qualify. This is just a touchdown spread, so Vegas expects this game to be close.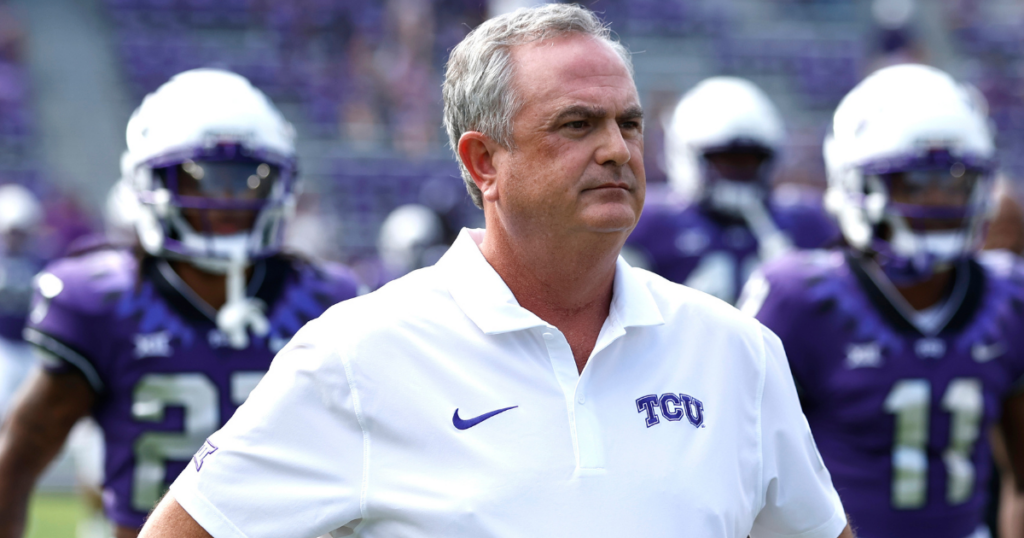 Who doesn't love a good Iron Skillet? The showdown between the crosstown rivals got testier last season when Sonny Dykes simply moved houses in the DFW. The Horned Frogs beat the Mustangs 42-34 last season, and they host SMU on Saturday. 
Rhett Lashlee has the Mustangs playing well in Year 2. They waxed La. Tech and were in the game for over three quarters at Oklahoma. Dykes' team is still trying to find some cohesiveness after so much change this offseason. It's bounced back from the season-opening loss to Colorado, but SMU will likely be a tougher test than even at Houston last weekend (36-13 win).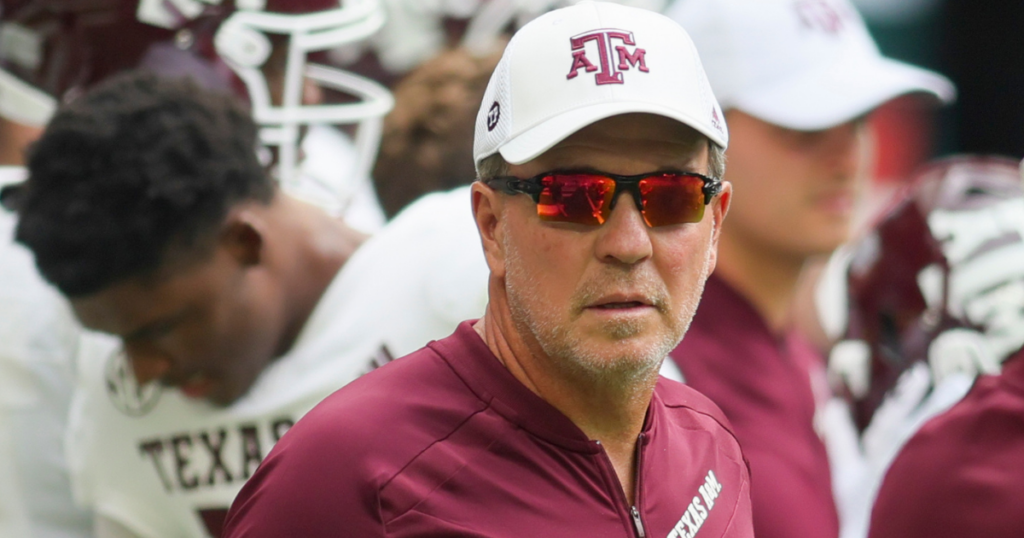 This game should come with a WARNING sign. I would strongly advise Jimbo Fisher not lose to a Tigers team with a first-year head coach and real issues offensively or else anxiety levels are going to spike in Aggie Land.
Texas A&M already laid one egg against Miami, and it cannot afford another to Hugh Freeze's rebuilding team with Alabama, Tennessee, Ole Miss and LSU all still on the schedule.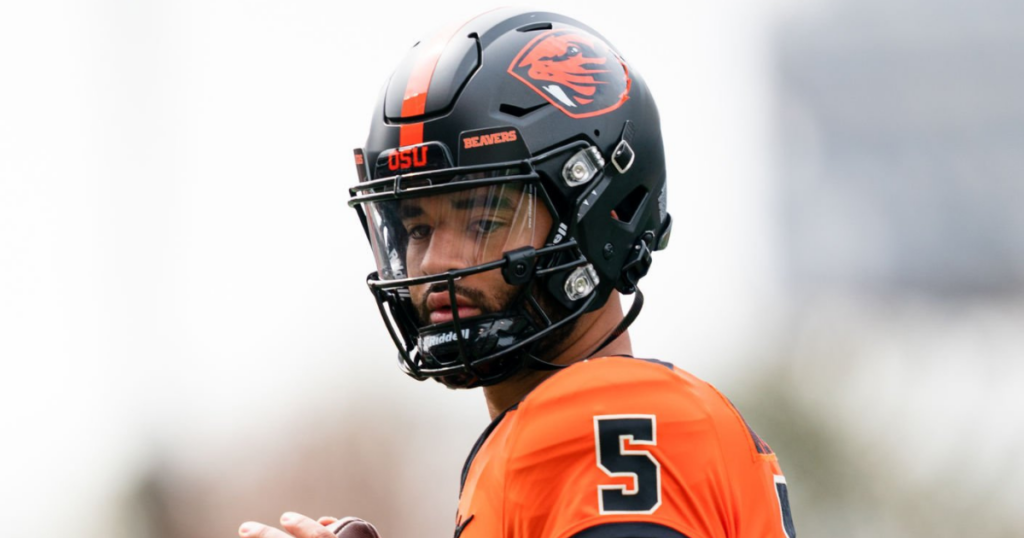 The Battle of the Abandons! The two Pac-12 castoffs are still looking for a future conference to call home, but in the present, they're two of the more intriguing teams in the country this fall. Jonathan Smith has his alma mater playing its best football in school history. The Beavers have a ferocious defense and rushing attack, and they've boosted their ceiling with the addition of transfer quarterback DJ Uiagalelei. 
Meanwhile, Wazzu already upset Wisconsin this season, and Cameron Ward is the most fun QB that gets overlooked in the Pac-12's wealth of QBs. The former FCS transfer has 11 total touchdowns and zero picks this season and is averaging 361.6 total yards per game. I don't expect either to be in Las Vegas playing for the Pac-12 title in December, but maybe? It should be a fun night in Pullman regardless.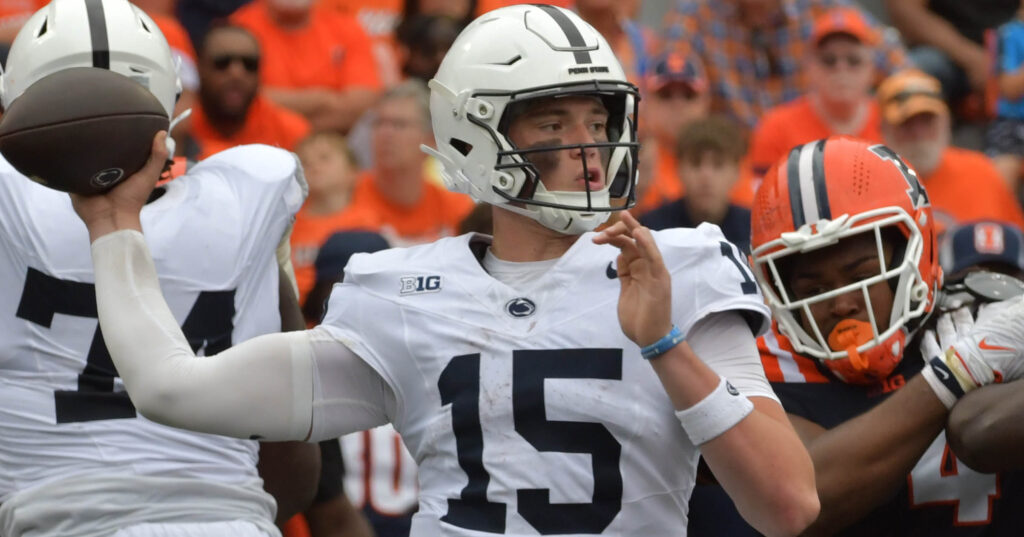 Nittany Lions fans are mad that this is the White Out in 2023, but why not shine a little light in a game where Penn State is likely to get drug into the mud of Iowa's, 'Let's just play defense and punt' philosophy. The Big Ten West is a mess, with the Hawkeyes looking like the top team in the division. If Penn State is truly a national title contender, this is a game where it must take care of business. 
Manny Diaz's defense has been fantastic in 2023, but Drew Allar was just ok at Illinois last weekend, and the PSU ballyhooed ground game has been stuck in neutral for most of the season. Can it get humming against the best defense it's faced all season?
5. No. 22 UCLA at No. 11 Utah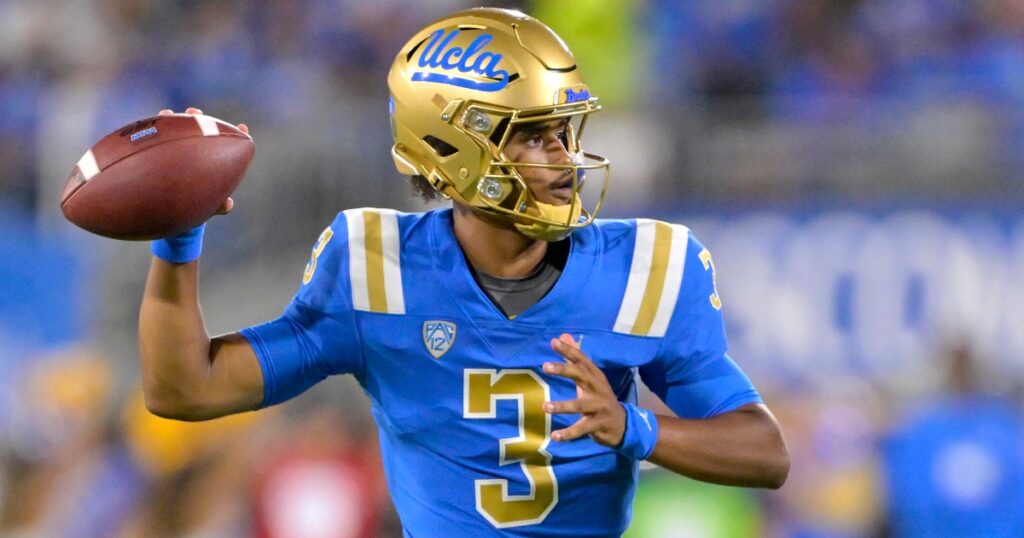 The Bruins housed Utah last season, but both squads look a whole lot different in 2023. Will Cam Rising finally make his debut with the Utes? They need him too, as dual-threat speedster Nate Johnson is fun but not exactly you're first pick to go up against a Bruins defense that leads the Pac-12 in interceptions and ranks No. 2 in sacks. 
Making his first-career road start at Rice-Eccles Stadium will be quite a tall task for 5-star freshman Dante Moore, but Chip Kelly has UCLA's leaning on a devastating run game so far this season — with the Bruins averaging 7.44 yards per carry as a team (BY FAR the best nationally).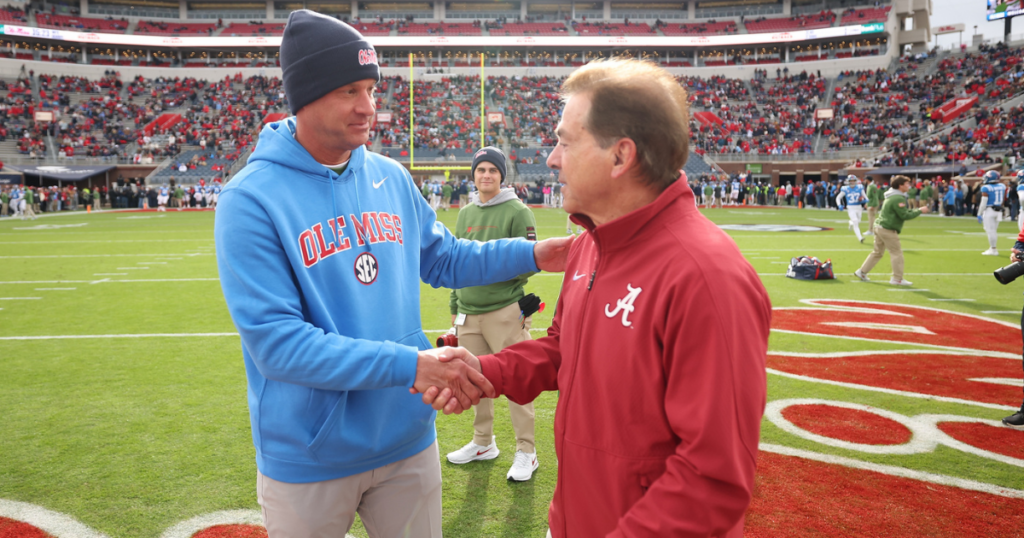 Lane Kiffin is already poking the bear, telling reporters that the Rebels are preparing for a different defense because he believes Nick Saban demoted new DC Kevin Steele just two games into the season. Talk about wild. A couple of Ole Miss' best skill players (Tre Harris, Quinshon Judkins, Zakhari Franklin) are dinged up, but quarterback Jaxson Dart has been awesome in 2023 (12.5 yards per attempt, nine total touchdowns) and will present problems for Alabama's defense — regardless of who is calling plays. 
The Tide's QB conundrum only got weirder after scoring just 17 points against South Florida. But Nick Saban has already announced that after playing both Tyler Buchner and Ty Simpson in Week 3, he's turning back to Jalen Milroe on Saturday. Will that stick? Does it matter? Ole Miss' DC Pete Goulding, cast away from Alabama this offseason, might have the answers for whoever plays. The last time Ole Miss played at Bama, Kiffin told the sideline reporter to "Get your popcorn ready," and in a flash, the Rebels were down 28-0. Needless to say, the storylines in Tuscaloosa are overflowing this weekend.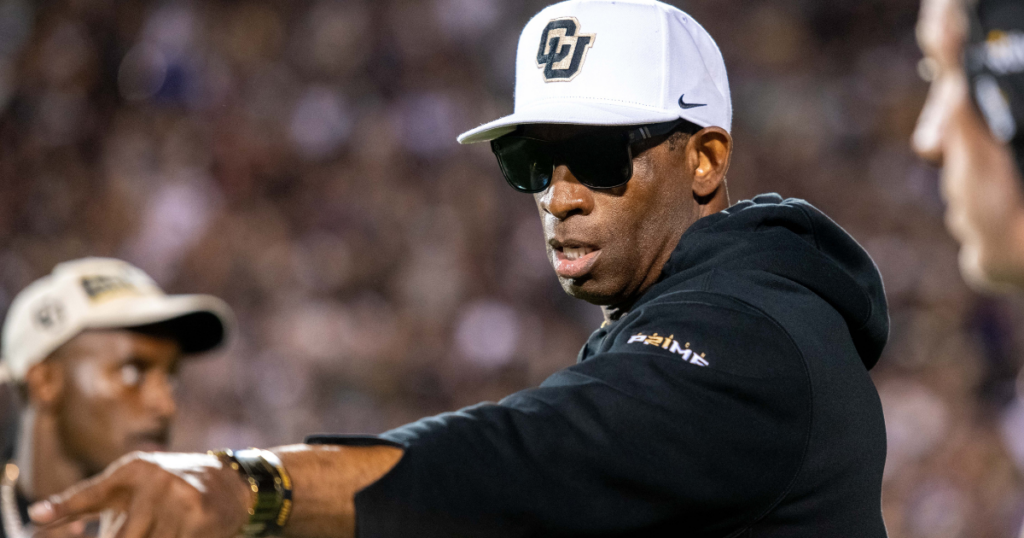 It's only Monday, but the buildup to Buffs-Ducks is only going to ratchet up with each press conference. Dan Lanning popped off about Colorado leaving the Pac-12 having never won anything, and now Coach Prime comes to town with his team surprisingly undefeated and the toast of the college football world. Ao we'll find out how "PERSONAL" Deion Sanders will make this game. 
The Ducks are deeper and more talented, but we'll see if Shedeur Sanders has more heroics up his sleeve. It sucks that Travis Hunter was hit with a cheap shot against Colorado State and won't play in this game.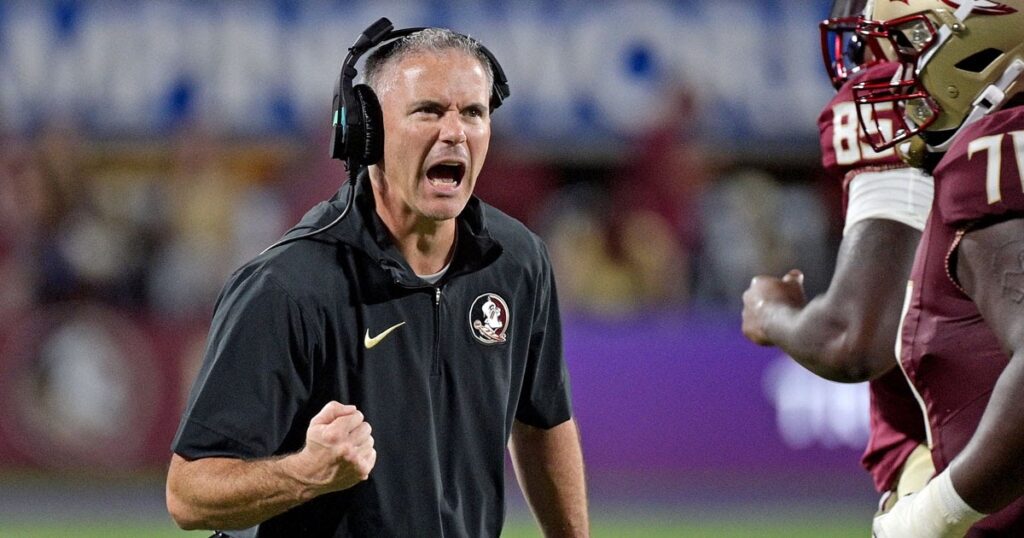 This is a show-me test for Mike Novell's Seminoles. Their snoozer against Boston College notwithstanding, they look like the best team in the ACC this year. Are they though? The Tigers have won seven straight in the series and not lost in Death Valley to FSU since 2013. Jordan Travis is banged up, so if he doesn't want to get that shoulder hit by running how will that affect FSU's offense? Dabo Swinney relishes playing the underdog card, and since the Tigers' no-show against Duke on Labor Day, they've waxed a pair of inferior opponents. Cade Klubnik continues to grow more comfortable in Garrett Riley's system (seven touchdowns, zero picks last two games), and this is a backs-against-the-wall game for the Tigers if they want to remain in the CFP conversation. 
In the preseason, this was billed as the first of two matchups between the ACC rivals, but with North Carolina, Duke and Miami all looking frisky, that's hardly a given. Whoever wins this game will have a major advantage in getting to Charlotte.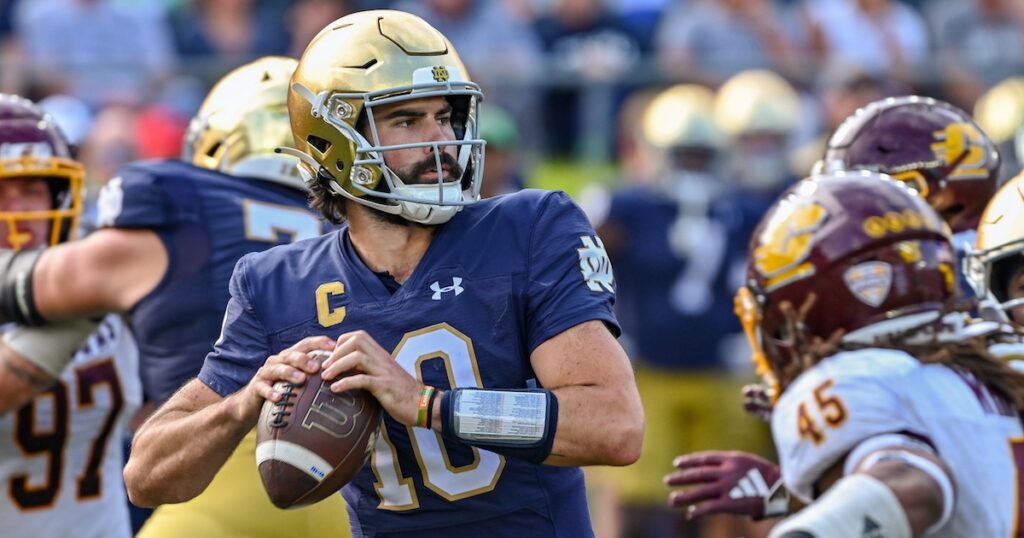 Just a monster matchup in South Bend. Two teams capable of making the college football playoff. Two head coaches each looking for a resounding victory to rubber-stamp their resume. Marcus Freeman coached not to get blown out against Ohio State last season, but the Irish now have the firepower (with Sam Hartman at QB, Audric Estime at tailback and their best collection of skill talent in years) to keep up with Ohio State. 
Jim Knowles has the Buckeyes playing phenomenal defense (just 3.63 yards per play allowed, No. 2 nationally). Same for Al Golden and the Irish (3.82 yards per play allowed, No. 3 nationally). Both programs have marquee games remaining on the schedule (ND: USC, at Clemson; Ohio State: Penn State, at Michigan), so whoever leaves South Bend unscathed will arguably have the biggest win of the 2023 season to date.