Refs stick with controversial foul call after reviewing apparent flop in USC vs. Michigan State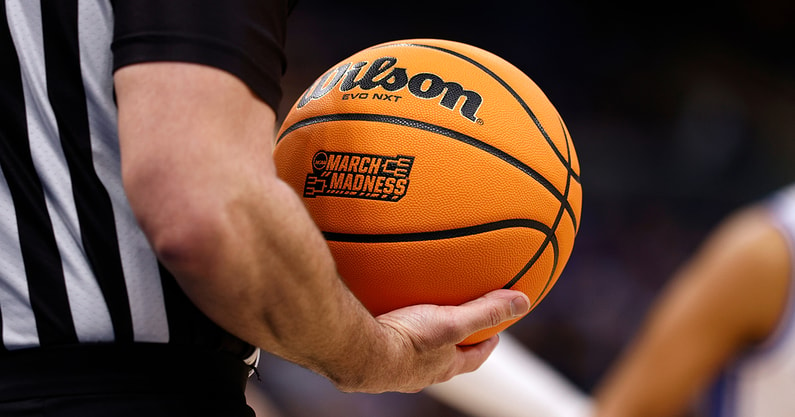 A big call took place early in the second half of Michigan State and USC's game in the NCAA Tournament. Based on what he saw, Gene Steratore didn't agree with it one bit on the broadcast
While defending AJ Hoggard, Trojan guard Kobe Johnson appeared to take a shot to the neck. It was already key because it was Hoggard's third. However, upon review, it became obvious as a flop by Johnson and, in turn, Steratore thought the call would be changed. Instead, no change came and no unsportsmanlike technical was called.
"What I see here honestly from the angles that I have? I really don't see contact up to that area," said Steratore in his analysis. "You've got someone that appears to indicate that he's been hit in the throat. They've called a foul. But, when they go over to review this, they could actually remove any foul that was called and go with no foul whatsoever. In my opinion, I really don't see a lot of contact here at all. I could possibly see them removing any foul here whatsoever."
"When you go over there and a player gives you this impression like they've really been hit in a severe way? But there doesn't appear to be any contact? That becomes an unsporting technical foul for embellishing something that didn't exist," Steratore said. "I don't know, if there's slight contact, if you can say he's completely embellishing or pretending as if there's contact. I can see them just wiping everything away here and just playing basketball without a foul at all."
Welp. That's a brutal call for Michigan State's side of things while it's a big break for USC considering that's not how it played out. From here, we'll have to see how much of an impact it'll have during the end of this game with Hoggard, one of the Spartan's leading scorers and their leader in assists, stuck on the bench.