Top 25 Edge rankings entering Week 12 of college football
Andy Staples Week 12 Resume Rankings Bowl Projections | 11.12.23
After a weeks hiatus, the On3 Top 25 edge rusher rankings are back going into Week 12. And there's been some notable movement in the ranking.
Three new pass rushers have moved into the Top 25 since Week 10. The conference breakdown is as follows: six from the Pac-12 and SEC, five from the ACC and Group of 5 schools, two from the Big 12 and one from the Big 10.
Check out the full On3 Top 25 edge rushers entering Week 12 below.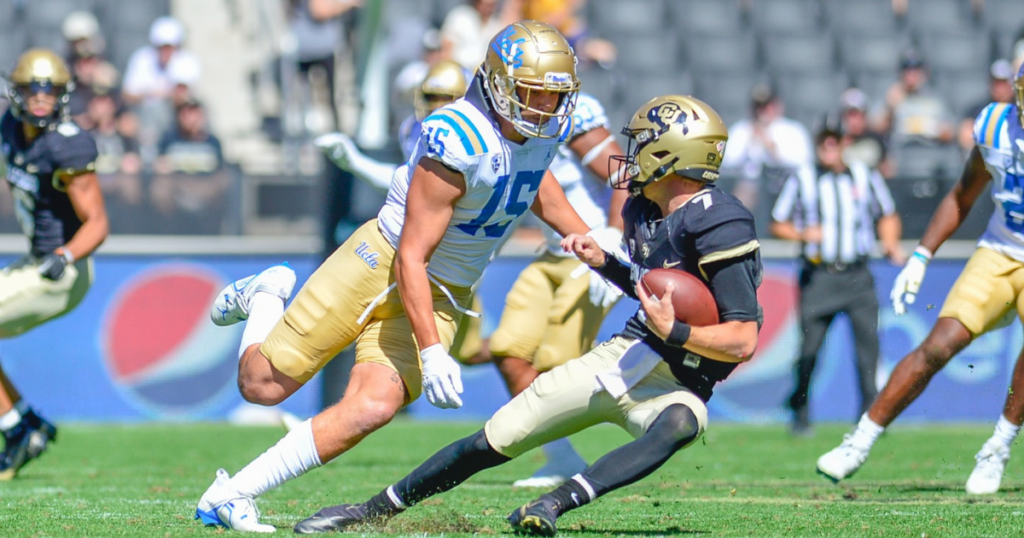 UCLA hasn't had the season it desired, but Latu hasn't let off the gas all season. He finished Week 11 with five pressures and six stops.
He's got 11 sacks and is closing in on double-digit tackles for loss. He's also got a pair of forced fumbles and passes defensed.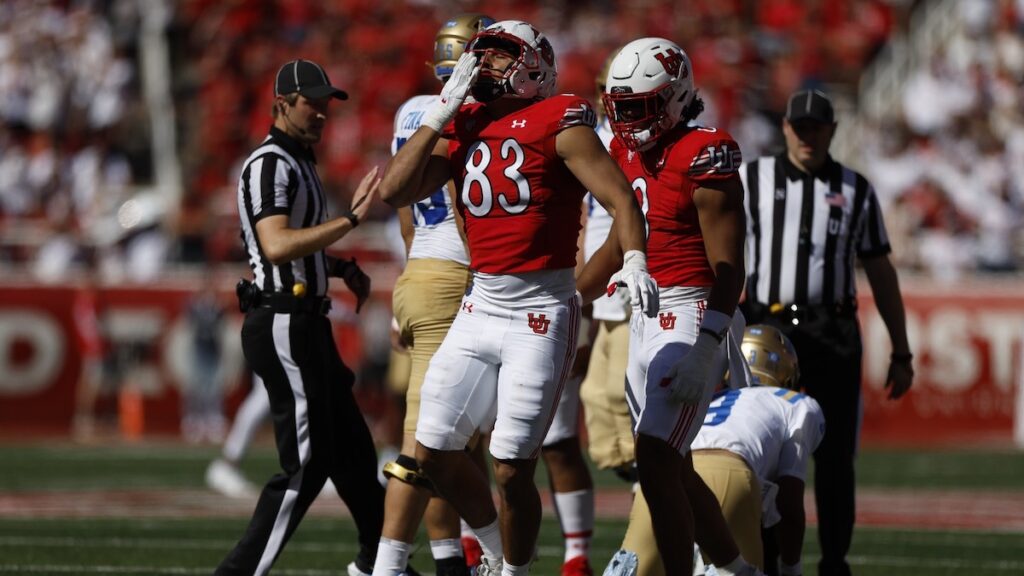 Elliss and the Utah defense did their best on Saturday but it wasn't enough in a losing effort. He finished with two pressures on the day.
Elliss has been extremely productive in 2023, recording 12 sacks and 16 tackles for loss. But he's been hot and cold of late, with two sack-less games in his last four outings.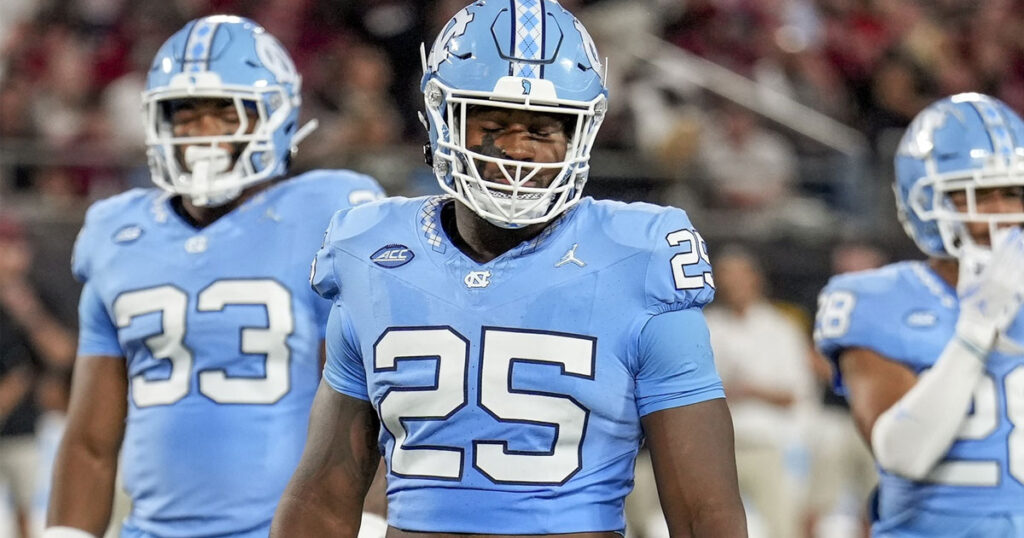 Rucker showed up when North Carolina needed him in a rivalry game. He finished with six pressures, half a sack and three stops.
Rucker rolls into Week 12 with 8.5 sacks and 12 tackles for loss. He'll have two more shots at cracking double-digit sacks.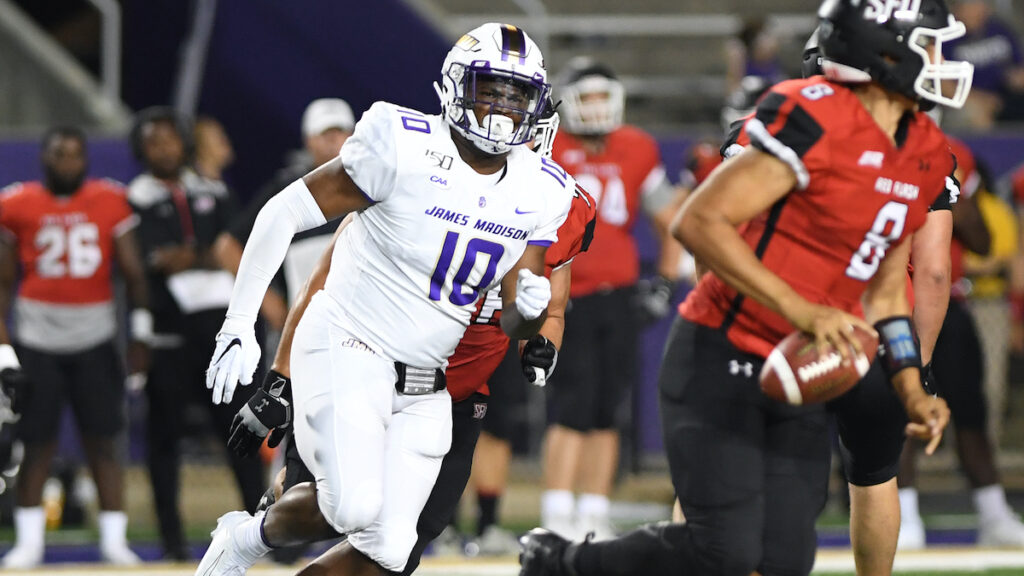 Green actually moved up these rankings, despite being out for the year with an injury. His movement has to do with others around him sliding down.
Even still, Green put up monster numbers in nine games. He finished with 15.5 sacks and 21 tackles for loss.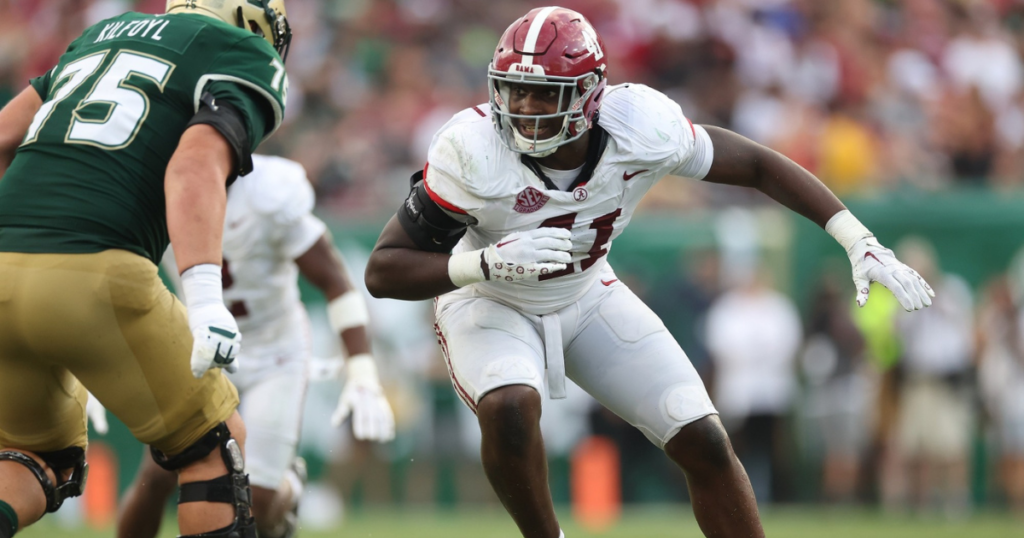 Braswell has been one half of a edge-rushing tandem that has wreaked havoc for Alabama. The domination continued again this past Saturday.
Braswell finished with five pressures and got in on a few sacks. He keeps impacting the game in every way possible.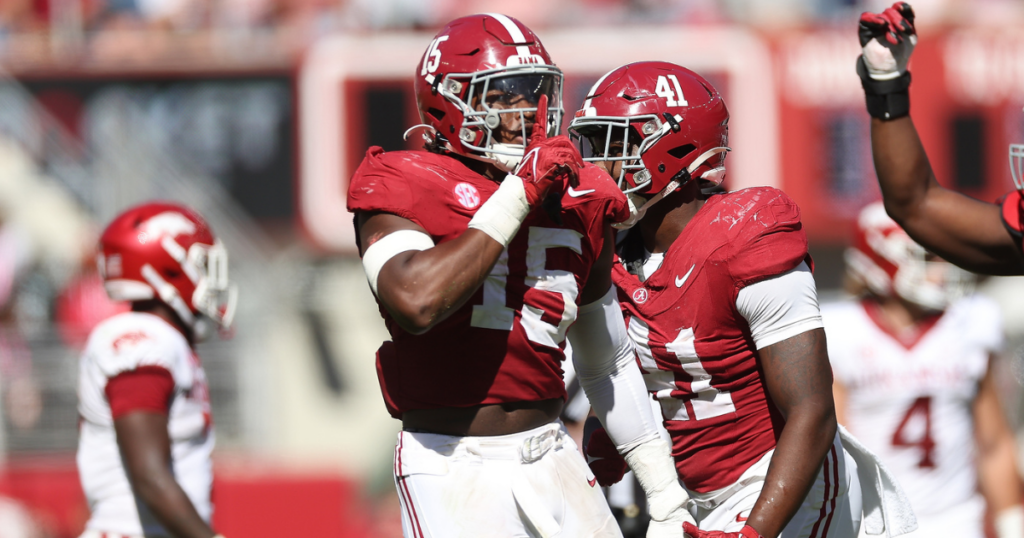 Turner got red-hot through the middle portion of the season but has cooled since in terms of outright production. Even still, he's been plenty impactful.
He finished with two pressures this past Saturday. As the end of the season ramps up, Turner and Braswell will need to be on their A game.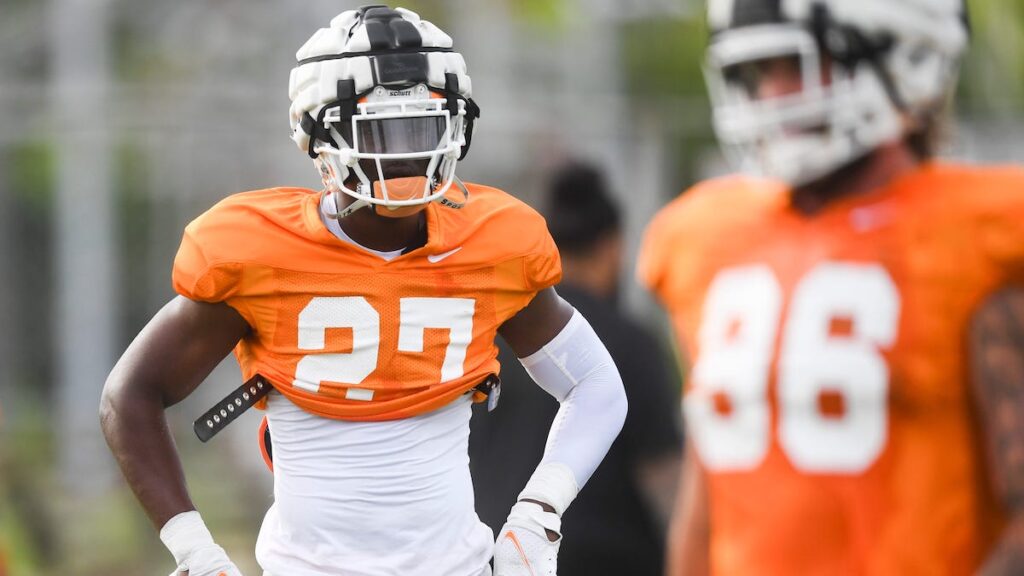 Pearce was perhaps the lone bright spot for a Tennessee team that got blown out. He finished with a sack and was generally disruptive.
Pearce is now at eight sacks and 11.5 tackles for loss on the season. He'll have a major test against Georgia this weekend.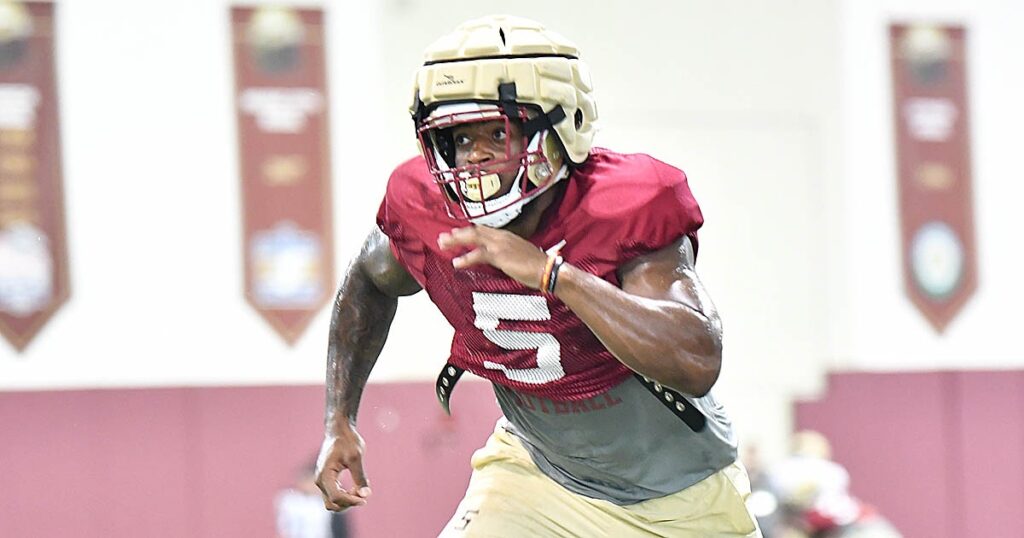 Verse continues his low-sack, high-impact season. And Florida State is probably fine to have it that way so long as they stay undefeated.
Verse finished with five pressures in a win, but went another week without a sack. They've come in bunches for him, as he has 4.5 on the year so far.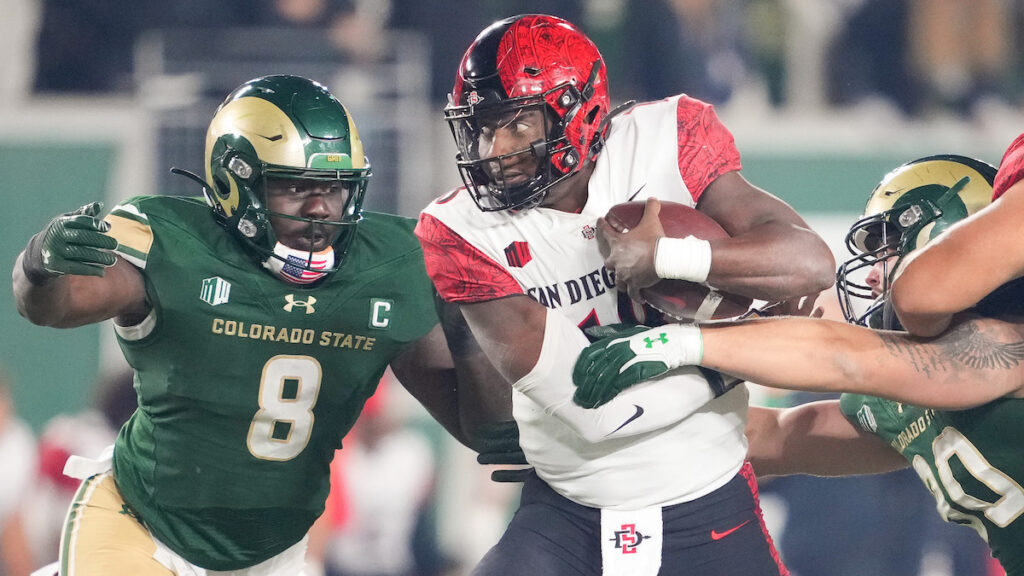 Kamara continued one of the more productive edge-rushing seasons on Saturday. He recorded another sack along with five tackles.
He's got 11.5 sacks on the year and 14 tackles for loss. He's also forced two fumbles and recovered another.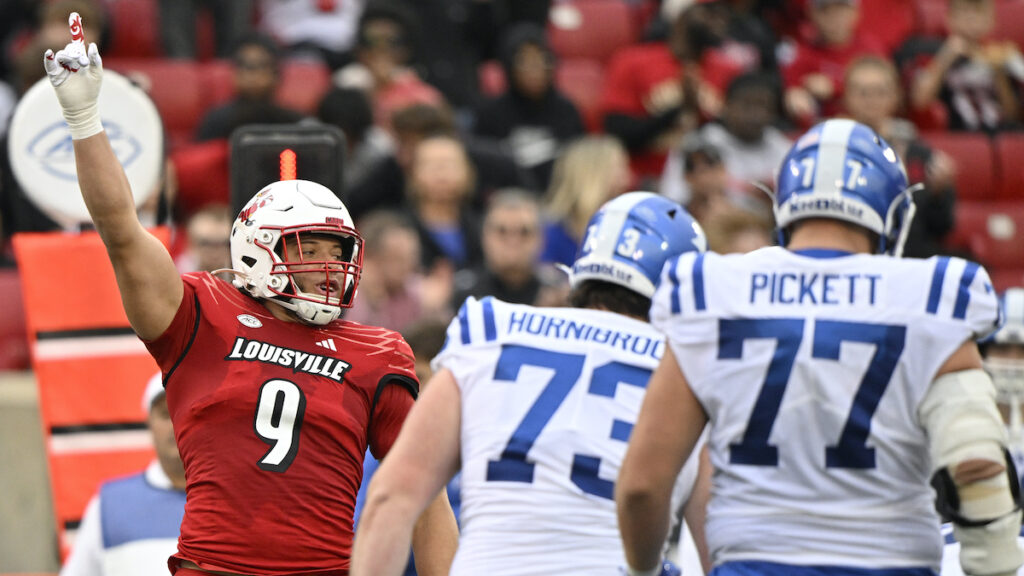 Gillotte has been the star piece in a resurgent Louisville defense. He had a strong Week 11, going for six pressures, a pair of sacks and four stops.
He's got 10 sacks so far on the season. He's also forced three fumbles.
Edge rushers No. 11 through 25
Antwaun Powell-Ryland, Virginia Tech
B.J. Green II, Arizona State
Kydran Jenkins, Purdue
Nelson Ceaser, Houston
Princely Umanmielen, Florida
Tre'Mon Morris-Brash, UCF
Jasheen Davis, Wake Forest
Ben Bell, Texas State
Ahmed Hassanein, Boise State
Trey Moore, UTSA
Gabriel Murphy, UCLA
Solomon Byrd, USC
Grayson Murphy, UCLA
Johnny Walker Jr., Missouri
Tyler Baron, Tennessee
Ceaser (No. 14), Hassanein (No. 19) and Moore (No. 20) are in the Top 25 for the first time or, in the case of Ceaser, back into the group after an absence. Marshall's Owen Porter, Texas A&M's Shemar Turner and Ohio State's J.T. Tuimoloau