Bryce Young unveils new NIL campaign with Beats by Dre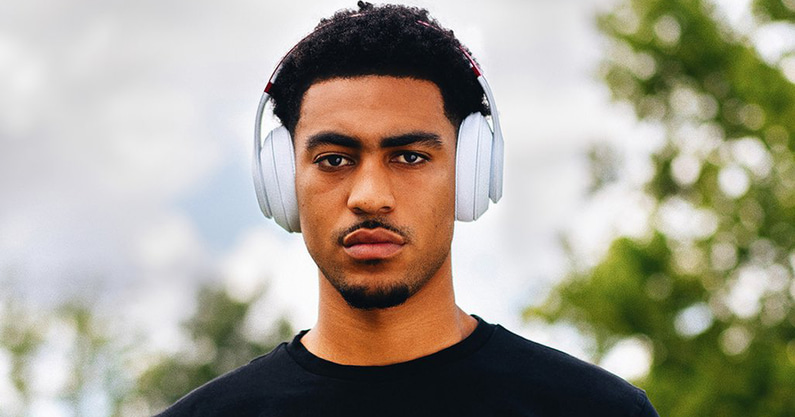 Alabama star Bryce Young continues to prove he's the king of NIL.
Just weeks after the Heisman Trophy-winning quarterback appeared in the Nissan Heisman House ads and signed on with Dr. Pepper's "Fansville" campaign, Young unveiled his new NIL deal with Beats by Dre on Thursday.
Young is seen in three pictures wearing custom Crimson Tide-styled Beats by Dre in a series of social media posts on Twitter and Instagram. The terms of the deal were not released.
"In my element," the social media postings says.
Beats by Dre also has NIL agreements with big-name college football stars like USC quarterback Caleb Williams and Jackson State's Shedeur Sanders. Last week, Williams gifted his teammates with their own set of the popular headlines.
"I mean you see Caleb Williams, he got all of us Beats," USC wide receiver Brenden Rice told On3. "It was really cool, just as a team, because he had that huge Beats sponsorship and that deal, and for him to give back in our situation, give back to his teammates, it feels as though it's a type of brotherhood just to be able to do that."
Bryce Young's On3 NIL Valuation
Bryce Young has an On3 NIL Valuation of $3.3 million, which is the highest among all college football players. The On3 NIL Valuation is the industry's leading index that sets the standard market NIL value for high school and college athletes. Its proprietary algorithm includes categories of data points that include an athlete's performance, influence and exposure.
Young ranks fourth in the On3 NIL 100, behind only Bronny James, Mikey Williams and Arch Manning. The On3 NIL 100 is the first of its kind and the defacto NIL ranking of the top 100 high school and college athletes ranked by market valuation.
Additionally, Young's On3 NIL Valuation includes the value of his 215,000 Instagram followers. That number is up more than 3% in the last week.
Since winning the Heisman, Young has signed a number of NIL deals with national brands, including Fanatics, Dollar Shave Club and NOBULL. He also has a NIL partnership with Creative Artists Agency, which has helped facilitate a number of these national campaigns.
Major NIL deal for not a surprise
NIL experts say they expect more and more major companies to be involved with deals over the next 12 months. Young's deal with Beats by Dre is a perfect example of another well-known company diving into the NIL world.
For example, Amazon, Meta, Nike, Under Armour, Adidas and Gatorade are some of the top brands that have been active in the NIL space over the past few months. And with Young's performance on the field, including a remarkable last-minute game-winning drive last week against Texas, he's created one of the most surefire NIL brands in college athletics.