On To Victory signs NIL deals with Auburn basketball, volleyball programs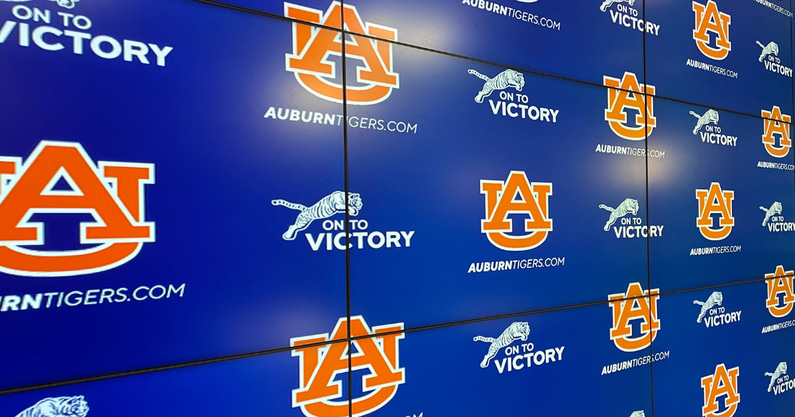 Auburn-focused NIL collective On To Victory continues to ramp up its activity.
The organization has now finished signing the entire men's and women's basketball rosters, along with the volleyball team. In recent weeks, the collective has grabbed headlines for its fundraising efforts in preparation for Hugh Freeze's arrival and the Transfer Portal opening for business.
As part of the agreement, athletes will be expected to post on social media and make personal appearances. Through the three-team agreements, On To Victory signed 41 athletes to its NIL roster, which now sits at 140. The only athletes who did not sign were international athletes due to restrictions prohibiting NIL activity on a student visa.
The collective is now moving to a re-signing period with football players who return to the Plains.
While On3 did not view the terms of the contracts, student-athletes did receive cash compensation for the deal. Executive director Brett Whiteside told On3 the amount paid varied player-by-player based on the collective's valuation of the athlete.
"It was a combination of several donors across those three deals," he said. "They all just stepped up and said let's support these other athletes."
For all the focus on college football in the NIL Era, On To Victory has now signed deals across 12 teams at Auburn. Making sure the student-athlete body has its NIL needs fulfilled is not limited to revenue sports.
"It speaks to Auburn and the kind of people we have, the kind of donors we have that just want to assist the school to the highest level," Whiteside added. "Thanks to a few donors earmarking funds to specific teams, we were able to get this done."
On To Victory preparing for Transfer Portal
With a new head coach, the Auburn-focused collective knew December was going to be a crazy month. What it did not know was by the end of Monday, the first day of the Transfer Portal, 1,000 names would already be entered into the database.
While Whiteside opted not to get into specifics on Tuesday, the collective's $30 million fundraiser goal is still on track. Sources confirmed to On3's Auburn Live in September the collective raised more than $10 million in the first month of its 30 in 3 campaign. That number has reportedly ballooned to $13 million and has passed the $15 million threshold.
And with Hugh Freeze's introduction as the next Auburn head coach last week, there has been an uptick in donations. Whiteside and On To Victory are not slowing down anytime soon, though. With a background in football recruiting, the executive director knows the impact NIL will continue to play across the college athletics landscape.
"I think a strong NIL collective is now a vital part of college athletics," he previously told On3. "We're confident On To Victory will have the resources to support Auburn student-athletes at an unprecedented level. It's a great job. Auburn is one of the few schools in the nation that has all the tools needed to win a championship in all of our sports, including football. Auburn is a great place to live. It's a great college town. It's growing exponentially.
"So many people are moving back. I think our athletes love living here. I know our coaches do. Auburn has a lot to offer."