MOGL's new NILFans aims to bridge gap between fans and student-athletes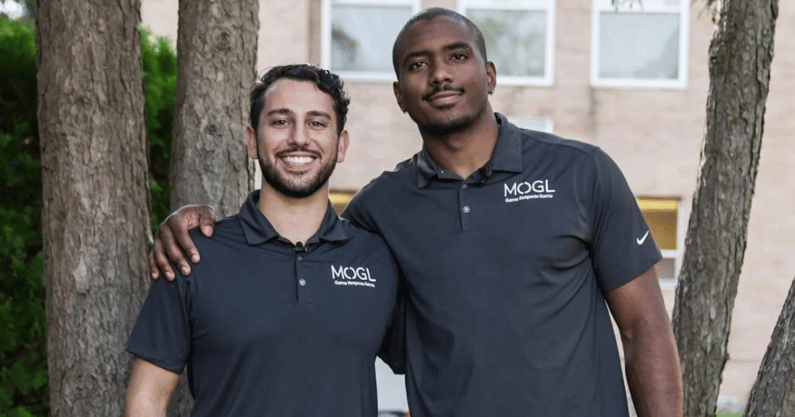 MOGL, a leading athlete marketplace and NIL operations software provider, is intent on closing the gap between fans and student-athletes.
The company, created in 2019 for athletes by athletes, is unveiling a new feature – NILFans – which enables fans to directly interact with athletes by requesting personalized video shoutouts, autographs, appearances and more. 
Athletes are empowered to select which customized services they'd like to offer and to set their own price points. This feature is available to all MOGL Monetize partners at no additional cost or usage fee for athletes. MOGL says NILFans provides athletic departments and athletes with one central and verified location to safely connect athletes to fans. 
"Student-athletes are experiencing major fatigue with the different amount of places that they need to go to monetize their NIL," MOGL co-founder Ayden Syal told On3. "Now with NILFans, they can directly connect to all their program's fans in one place while ensuring that the activity is automatically disclosed to their university, their payment is securely processed, and their tax documentation is provided at the end of the year." 
NILFans looks to deepen relationships
Syal added that athletic departments are constantly looking for new ways to deepen fan loyalty and improve community outreach. With NILFans, he said, they are provided a university-branded ecosystem to showcase student-athletes and harness the power of their fan networks. MOGL envisions the enhanced connectivity assisting with recruiting, revenue generation and community relations. 
The aim is to enable both athletes and their respective athletic departments to deepen their relationships with fans. The company also believes NILFans enhances the fan experience by allowing fans to directly engage with athletes. NILFans is currently available to all MOGL partner schools. 
MOGL enables athletes to unlock sponsorship opportunities with brands, employers and fans. Founded by Notre Dame graduates Syal and former quarterback Brandon Wimbush, it is used by more than 10,000 student-athletes nationwide and more than 2,000 participating businesses and brands, including Toyota, Under Armour and DoorDash. The company has partnered with universities and collectives across all three NCAA divisions, including Notre Dame, Holy Cross and Winona State, and is a NIL technology provider for NBC Sports.
How is this different than Cameo?
Giving sports fans the ability to request video shoutouts and other custom requests is similar to Cameo, the video-sharing website that allows celebrities to send personalized video messages to fans. A difference is that NILFans is specifically tailored to athletes and the NIL marketplace.
"Whereas Cameo is not specifically designed or optimized for the rigors and intricacies of the student-athlete experience, MOGL provides much of the same solutions and value but makes it specifically tailored for NIL and for the student-athletes," Syal said. "Student-athletes know that their activity on MOGL is automatically disclosed to their athletic department and that they can also connect to over 2,000 national brands on MOGL thus bringing all of their NIL monetization under one roof in one seamless, safe, and compliant ecosystem specifically branded for their university."