Sens. Tommy Tuberville, Joe Manchin ask NIL collectives for feedback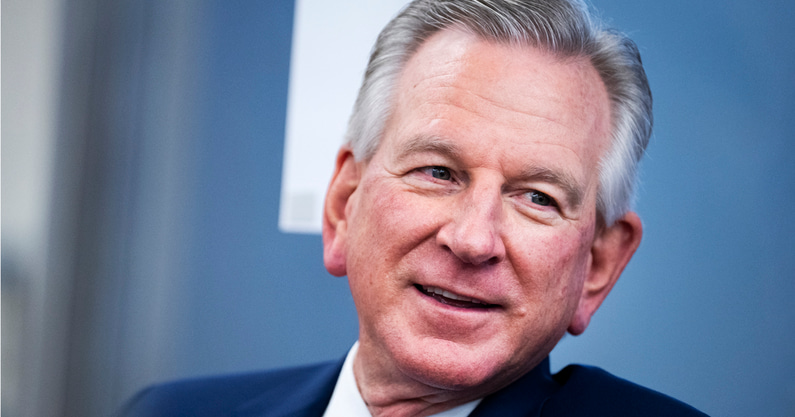 U.S. Senators Tommy Tuberville (R-AL) and Joe Manchin (D-WV) have asked 30 NIL collectives for feedback as part of their process of drafting bipartisan, federal legislation related to NIL.
Sens. Tuberville and Manchin announced in August their legislation would follow guidance from relevant stakeholders. The Senators previously asked for feedback from numerous stakeholders, including athletic directors and other administrators, as well as university associations and athlete groups.
And from their conversations and feedback heard from stakeholders, the future of collectives will now be put up for debate.
"Notably, more than 70% of the commenters recommended that any future legislation address the issue of whether and how to regulate, control, or ban collectives," the Senators wrote in a letter sent to collectives.
In the first year and change of NIL, collectives have surfaced all over the country. Typically founded by prominent alumni and influential supporters, school-specific collectives pool funds from a wide swath of donors to help create NIL opportunities for student-athletes through an array of activities.
Independent of a university, it can serve a variety of purposes. Most often, they pool funds from boosters and businesses, help facilitate NIL deals for athletes and also create their own ways for athletes to monetize their brands. The term "collective," which generally means a cooperative enterprise, has no particular legal significance.
Sens. Tuberville and Manchin received multiple responses challenging the purpose of the organizations.
One respondent from the initial inquiry defined a collective as an organization that, "thinly-veiled pay-for-play model damages the integrity of the collegiate athletic model, but more importantly eats away at the credibility and integrity of many fine institutions across the county… legislation should be put in place to restore the balance so an institution can protect its student athletes and fan base from schemes."
And another stakeholder told the Senators that the need to protect women's sports is a must.
"Can requirements for collectives be implemented to ensure some equity in NIL deals to male and female athletes at an institution, similar to requirements of Title IX?," a respondent is quoted in the letter sent to 30 collectives.
Finally, multiple respondents called for the formation of a penalty structure to keep collectives in check, specifically when dealing with inducements in recruiting in the transfer portal. Other commenters believe regulations of when and how athletes work with collectives needs to be put into place.
"Nearly all respondents recommended greater transparency in the process," the letter states.
Now the two Senators are seeking more feedback from NIL collectives nationwide.
"Why on earth would a NIL collective think it's a good idea to participate in that conversation?" a prominent ACC collective operator told On3. "Everyone on campus know what's going on they need to fix it and do right by the players. It's all control and power issues."
On3 has reached out to more than 25 collective operators, and none have received the letter. None of the collectives who received the letter were named in it.
Tuberville and Manchin have yet to introduce their piece of legislation. The news of their intent to draft a bipartisan NIL bill came after a summer filled with conference commissioners called for reform driven by legislation on Capitol Hill. USC and UCLA made headlines this summer with their move to the Big Ten. The NCAA is undergoing a leadership change. And it also comes with November's mid-term elections quickly approaching.
At least eight pieces of NIL legislation have been introduced in Congress U.S. senator Roger Wicker of Mississippi reintroduced his 2020 Collegiate Athlete Compensation Rights Act bill last week. The legislation would prohibit former student-athletes from retroactively suing over NIL. The legislation also states athletes would not be considered employees — a main piece of the argument Republicans and Democrats have had over NIL legislation.
Republicans and Democrats have gone back and forth on proposed bills, with Democrats putting a priority on health care and revenue sharing — as outlined in Cory Booker (D-N.J.), Richard Blumenthal (D-Conn.) and three other Democratic senators filing of the newest version of the 2020 College Athlete Bill of Rights in Congress.
Now Sens. Tuberville and Manchin are grappling with what the future of NIL collectives will look like.
Andy Wittry and Jeremy Crabtree contributed to this story