Triumph NIL signs Virginia Tech track and field's Jake Spotswood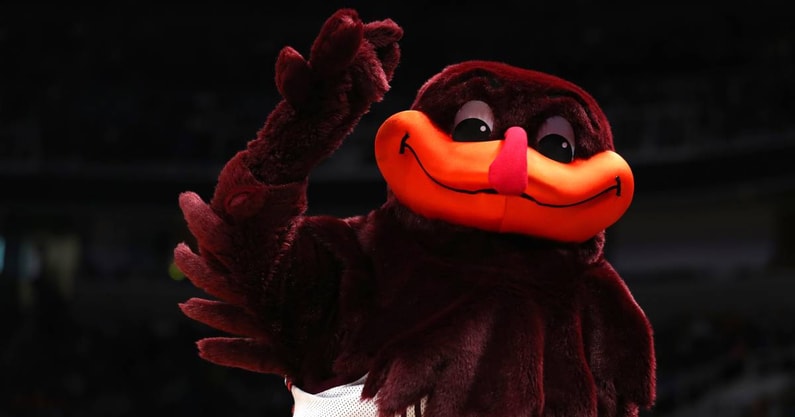 The sports marketing agency Triumph NIL announced Thursday that it signed Virginia Tech track and field athlete Jake Spotswood. Spotswood is a graduate student and a two-time All-American. He holds the school records in the heptathlon and decathlon.
During the last outdoor season, he recorded a decathlon point total of 7,210, which set the Virginia Tech record. He also set personal bests in the discus, 400 meter and 110-meter hurdles.
"I'm beyond excited to sign with Triumph, since the agency is home to Virginia Tech's top talent," Spotswood said in a statement. "I believe they can help provide me with diverse opportunities in brand partnerships, as well as media exposure."
He started his college career at Alabama, where he was named to the SEC All-Freshman team in 2018.
Spotswood is the latest to join Triumph NIL's growing list of Virginia Tech athletes, for whom it develops custom partnerships.
Triumph NIL's website currently lists 52 athletes. The sports marketing agency also provides services to Virginia Tech athletes who compete in men's and women's basketball, football, softball, men's and women's tennis and wrestling.
"Jake is an outstanding student-athlete with a captivating personality," Triumph NIL partner and COO Robyn Jones said in a statement. "We're thrilled he has chosen to work with Triumph as he continues to build his personal brand. The resources he has available through our platform will serve him well as he harnesses his NIL potential."
Triumph NIL creates partnerships for Virginia Tech athletes
Last August, On3 named Triumph NIL one of the 20 most ambitious marketing agencies or NIL collectives in the country.
Triumph NIL was founded in April 2022. Last July, the sports marketing agency Hot Route Marketing acquired Triumph NIL through one of the earliest mergers of NIL-related marketing agencies or collectives.
Triumph NIL's partners include former Virginia Tech football players Kevin Jones and Brenden Hill.
Triumph NIL partners have long made it a point to describe the organization as a sports marketing agency rather than the all-encompassing term of collective. It has repeatedly developed creative partnerships.
Examples include reigning ACC Player of the Year Liz Kitley co-hosting a cooking class earlier in January, wrestler Mekhi Lewis and his teammates going to a haunted maze before Halloween, and the marketing agency partnering with Virginia Tech's football program to put its branding on the team's equipment truck.
When an athlete signs with Triumph NIL, the agency's partners have the athlete fill out a questionnaire to better understand their interests.
"We warn them ahead of time, like, 'There's a lot of questions on this. A lot of it's going to seem irrelevant but just go with it. Be honest,'" COO Robyn Jones previously said in a phone interview. "So we want to know about their interests. What are the things they like doing off the court?"