Wyoming announces NIL partnership with Opendorse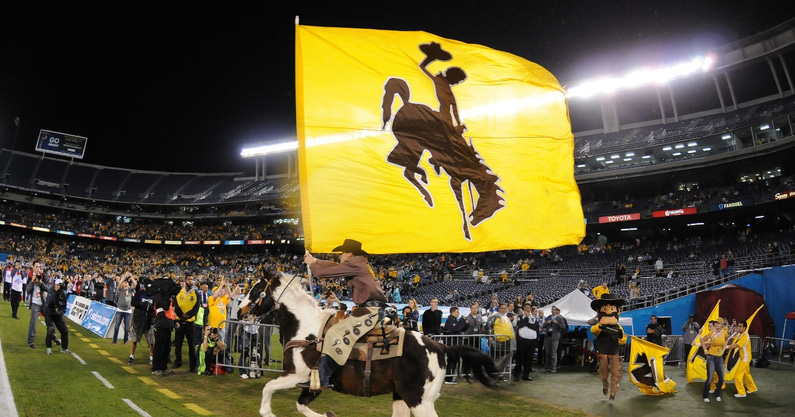 The Wyoming athletic department has announced a new NIL partnership with Opendorse.
This partnership makes Wyoming the latest on a growing list of schools to offer its student-athletes a school-specific NIL marketplace. Opendorse will allow Wyoming student-athletes to find brands that match their image, and vice versa.
"We are excited about this new partnership with Opendorse and are hopeful that this partnership will enhance our student-athletes' opportunities to secure individual financial deals through the new Name, Image and Likeness (NIL) rules and regulations," Tom Burman, Wyoming director of athletics, said in a press release. "After careful review of several potential partners, we chose Opendorse due to their leadership in the field and due to their creative approach to helping student-athletes market themselves in the current NIL space."
Opendorse allows brands, fans, sponsors, donors and partners, including professional leagues and teams, to connect for marketing opportunities. Wyoming's NIL partnership with Opendorse will create a specific NIL marketplace that will be exclusive to Cowboys student-athletes.
"Wyoming has an exciting opportunity to generate tremendous value for its student-athletes as we enter the second year of NIL," Opendorse CEO Blake Lawrence added in the release. "I'm proud to help Wyoming student-athletes, staff and fan base connect and support one another with the very best technology and education in the game."
Wyoming and NIL
Wyoming's athletics programs competes in the Mountain West, a Group of 5 conference. These factors have had an impact in NIL, where the Cowboys have been relatively quiet.
Student-athletes are still finding success and will continue into the next year with Opendorse. Deshawn Woods, a four-star offensive tackle who signed with Wyoming in the Class of 2022, has the highest On3 NIL Valuation at Wyoming of $11,300.
Opendorse will make it easier for Wyoming student-athletes to get new deals. What those deals look like and amount to waits to be seen.