On3 to host NIL education symposium for top 2024 football prospects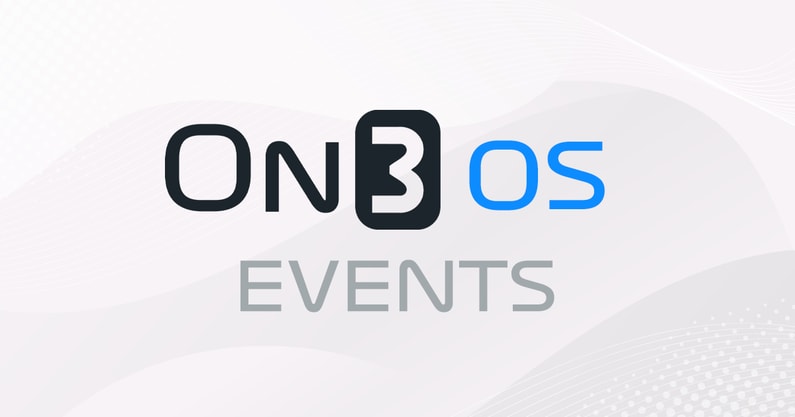 On3, the market leader in the Name, Image and Likeness (NIL) space, is hosting the On3 NIL Elite Series, an invitation-only event for elite 2024 football prospects in Nashville on May 30-June 1.
The event is the first for the On3 OS business unit. The purpose of the On3 NIL Elite Series is to educate and inform high school athletes how to safely and successfully navigate NIL. On3 will bring in marketing executives, legal and financial experts, and other relevant NIL voices to a private, closed-door event.
Core values of the On3 NIL Elite Series
Inform: Provide critical information to athletes and parents/guardians.
Educate: Provide an unbiased, data-driven look at the NIL marketplace and each athlete's NIL Valuation.
Communicate: Provide unique access to key executives and experts allowing attendees to gain understanding and insight into the business of college sports.
Protect: Guide athletes in balancing education, athletics and NIL along with protecting their brand and key relationships in their athletic journey.
On3 OS is the enterprise division of On3. It is designed to utilize and augment data collected by On3 to create valuable products and services for athletes, coaches, universities and brands.
The On3 OS athlete division is headed by Grant Frerking and focuses on building the On3 Athlete Network and athlete outreach and education. The focus is to help athletes understand their specific NIL Valuation, how to use it and how to navigate participating in college sports while navigating Name, Image and Likeness. 
Confirmed On3 NIL Elite Series attendees
Five-Star Plus+ QB Dylan Raiola
Phoenix, Ariz.

Five-Star Plus+ WR Jeremiah Smith
Hollywood, Fla.
Ohio State commit
Five-Star Plus+ EDGE Colin Simmons
Duncanville, Texas

Five-Star Plus+ S KJ Bolden
Buford, Ga.

5-star CB Ellis Robinson
New Haven, Conn.
Georgia commit

5-star EDGE Dylan Stewart
Washington, D.C.
5-star WR Mike Matthews
Lilburn, GA

5-star DL David Stone
Bradenton, Fla.

5-star ATH Jaylen Mbakwe
Pinson, Ala.
Alabama commit

5-star LB Sammy Brown
Jefferson, Ga.
4-star WR Ryan Wingo
St. Louis, Mo.
4-star QB DJ Lagway
Willis, Texas
Florida commit
4-star WR Cam Williams
Glen Ellyn, Ill.
Notre Dame commit
4-star RB Jerrick Gibson
Gainesville, FL

4-star RB Kameron Davis
Albany, Ga.
Florida State commit
4-star TE Jaden Reddell
Raymore, Mo.

4-star DL Ernest Willor
Baltimore, Md.

4-star WR Nick Marsh
River Rouge, Mich.

4-star EDGE Jordan Ross
Birmingham, Ala.

4-star QB Ryan Puglisi
Avon, Conn.
Georgia commit

4-star QB Air Noland
Fairburn, Ga.

4-star CB Kaleb Beasley
Nashville, Tenn.
Tennessee commit

4-star LB Sterling Dixon
Mobile, Ala.
Alabama commit

4-star LB Mason Curtis
Nashville, Tenn.
Michigan commit

4-star LB Edwin Spillman
Nashville, Tenn.

4-star WR Kwazi Gilmer
West Hills, Calif.

4-star ATH Boo Carter
Chattanooga, Tenn.

4-star QB Jake Merklinger
Savannah, Ga.

4-star ATH Jaheim Merriweather
Knoxville, Tenn.