KHSAA Week Five Preview: Lexington, Louisville, Western KY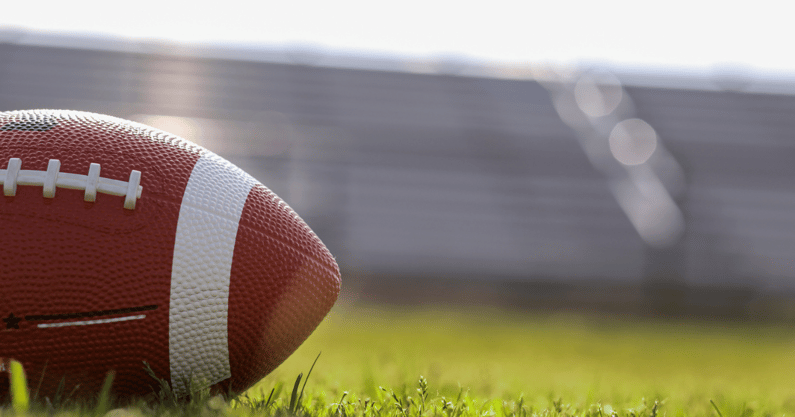 First, we looked at the notable KHSAA games in eastern, central and northern Kentucky — now it's time to check out some of the larger markets of the state.
Eight more top-25 teams in the KSR rankings are set to do battle Friday night as the road to Kroger Field continues in week five.
Western KY:
Daviess Co. (3-1) at Madisonville-North Hopkins (2-2)
Joe Humphreys has been absolutely shredding opposing defenses this season. Accumulating a 112-163 (68.7%) completion rate, 1,376 yards (344 per game) and a 13-5 touchdown to interception ratio through four games — his passing yards are good for No. 1 in KHSAA.
North Hopkins has won their past two contests 77-34 combined. In those two games, the Maroons has only allowed 198 total passing yards — something to keep an eye on when it comes to Humphreys' stellar season as the Panthers continue to move up the 6A rankings.
Calloway Co. (2-2) at No. 17 Mayfield (4-0, No. 3 – 2A)
Mayfield hasn't won a game by less than 14 points this season, scoring at least three touchdowns in each of their four games.
The Cardinals have three players top-50 in KHSAA's three biggest statistical categories — passing, rushing and receiving. Daniel Cotes (No. 16 WR) — 13 receptions, 271 yards (20.8 per), four touchdowns. Kylan Galbreath (No. 19 RB) — 65 rushes, 419 yards (6.4 per), five touchdowns. Zane Cartwright (No. 30 QB) — 41-62, 551 yards, four touchdowns and one interception.
754 yards for Calloway County in their last two wins from their balanced offensive attack has kept the upset talks alive heading into Friday night.
Christian Academy of Louisville (3-1) at Owensboro Catholic (0-4)
After losing just four games all of last season, Owensboro Catholic has had a less-than-stellar 2021 season so far. Other than a 12-7 loss to Union County week three, the Aces have lost each game this season by at least 17 points.
Christian Academy of Louisville has had the opposite start to their season, dropping their only game last week against No. 4 LCA. Before week four, the Centurions had only allowed 19 points on the season.
Lexington-Area:
No. 10 Lexington Catholic (4-0, No. 4 – 4A) at No. 4 LCA (4-0, No. 2 – 2A)
One of, if not the biggest game in the week rankings-wise — two undefeated top-10 rivals do battle in Lexington Friday night. You won't want to miss it.
Lexington Catholic is prone to giving up touchdowns, allowing at least 21 points in all four games this season. They've made up for their defensive woes on offense featuring UK verbal commit Jack Monday, Jack Gohmann and Walker Hall — totaling 1,587 yards on the offensive end in 2021.
LCA on the other hand, isn't one to blow out their KHSAA opponents — the exception being that they defeated Christian Academy-Louisville 37-14 in week three. Their other two victories (one a COVID-19 cancelation) came by nine points or less.
The Eagles have proven they can beat top-ranked teams, knocking off fellow top-10 foe Boyle County by a touchdown during week two, and look to do the same this Friday at home against their rivals.
Franklin Co. (2-2) at No. 19 Woodford Co. (4-0, No. 5 – 5A)
Have the mighty Flyers fallen? If so, this is the perfect game for them to bounce back.
Woodford has won their first four games through utter dominance; 153-25 — that should tell you all you need to know about the 2021 Yellow Jackets. Franklin County had a similar statistic, winning their first two games 104-14, but have since amassed only 478 yards in their back-to-back losses compared to their 896 yards to begin the season.
Bryce Patterson's 503 yards and five touchdowns have anchored this Woodford offense with a 5-1 touchdown-turnover ratio. Where the Yellow Jackets have excelled this season, however, is at running back. Led by Preston Stacy (21 carries, 227 yards, four touchdowns), the rushing attack has been the offense's driving force — but it takes more than just one to create one-sided scoreboards in their favor.
Kenyon Maxberry has made the most of his carries, getting his number called twice going for 107 yards and a touchdown. Patterson's six rushing scores (three in their last game against Dunbar) and Jacob Jackson's 101 rushes on 12 attempts keep the running game fresh as head coach Dennis Johnson likes to rotate his backs as much as possible.
Dunbar (1-3) at Scott Co. (1-2)
Dunbar hasn't had the season they were expected to and frankly, neither has Scott County. The winner of this matchup could find themselves with a new outlook on the season and the loser may have to take a step back and reevaluate themselves.
Both teams have shown glimpses of what they're made of as both their wins have been blowouts (Dunbar def. Breathitt County 69-28, Scott County def. Lafayette 41-0). They've also shown their ugly side. Dunbar has met with No. 6 Frederick Douglass and No. 19 Woodford County in back-to-back weeks, giving up at least eight touchdowns in both games. The Cardinals showed that same lack of defense against Franklin County in their season opener, falling 43-14.
Scott County played No. 15 Bryan Station close last week, ultimately falling 25-21, but showing they can play with top KHSAA teams — something that Dunbar has yet to do in 2021.
Louisville-Area:
Elder (Cincinnati), OH (2-2) at No. 2 St. Xavier (2-1, No. 2 – 6A)
Have you ever seen a team ranked higher after a loss? That's what happened to St. Xavier in their last game against No. 1 Male, 28-21. The Tigers were down six starters on defense and nearly came back to tie the game late if not for a clutch Bulldog stop on fourth down near the goal line.
St. Xavier has one of the best rushing attacks (778 total rushing yards) in the state led by dual-threat quarterback Jack Sivori's 49 carries (8.7 per) for 427 yards and six touchdowns, which is enough to be ranked as KHSAA's 17th top rusher.
This isn't Elder's first experience playing a KHSAA team this season as Covington Catholic made the trip across the bridge in the season opener where Elder won 28-6. Elder will look to stay undefeated against Kentucky opponents.
No. 11 Trinity (0-4, No. 3 – 6A) at No. 1 Male (3-0, No. 1 – 6A)
Can Trinity catch a break? Can Male overlook this inexperienced Shamrocks team?
After four straight losses to start 2021, Trinity has the privilege to take on KHSAA's No. 1 team Friday night. Trinity will come into this one as the underdog yet again, and with a loss, will drop the Shamrocks to 0-5 for the first time in over two decades. It should be noted that Trinity began the 2018 season 0-5, but a loss to Naperville Central, IL was eventually forfeited and the record books show victory for Trinity.
The Nic Shutte to Vinny Anthony (not to mention Max Gainey's team-high five touchdown receptions) connection combined with Daniel Swinney's 7.7 yards per carry will prove for yet another tough match up — the Shamrocks can expect a long night against their in-town rivals, though Chris Wolfe will have his team prepared for battle.
Butler (1-3) at No. 20 Ballard (3-1)
88-10 — That's the point differential in Butler's three straight losses, including two 34-0 shutouts against Central Hardin and Louisville Central. They have yet another test in front of them in a tough Ballard team that just joined the KSR rankings this week.
Ballard's one loss this season has come by the hands of No. 1 Male in week two, outscoring their other three opponents (including a then-ranked No. 15 Franklin County 31-13) 103-38 led by the arm of quarterback Tristen Hawkins' 486 passing yards and six touchdowns.
This article is part two of week five's KHSAA preview — click here to view part one featuring eastern, central and northern Kentucky's week five matchups.