KHSAA Week Six Preview: 11 Games to Watch For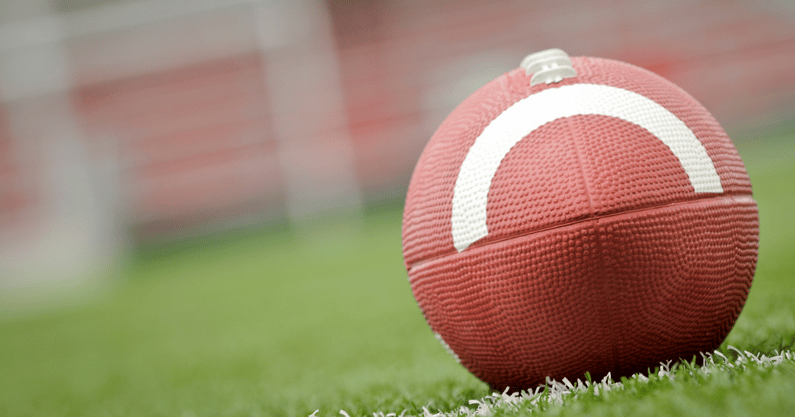 Three top-25 matchups headline KHSAA's Week Six slate that includes South Warren at Central, Trinity at St. Xavier and Ballard at DuPont Manuel.
Here are a few games you should keep an eye on this Friday:
No. 7 South Warren (3-1) at No. 17 Central (3-2)
33 percent of Caden Veltkamp's completions went for touchdowns in South Warren's 44-6 blowout of Eastern on Friday night. The Spartans quarterback went 9-10 through the air for 187 yards and three touchdowns. The one incompletion was picked off.
When South Warren wins, they win big. In their three victories this season, they've demolished their KHSAA opponents 116-20. Central has been inconsistent in that aspect. In three of their five games this season, the Yellowjackets have scored 15 points or less, going 1-2 in those outings. Twice, however, Central was won their games scoring 30 plus points while only giving up one score each against Butler and Belfy.
Friday's 15-6 victory over Fern Creek was, in part, due to freshman Cortez Stone not suiting up against the Tigers. Stone rushed for 265 yards and six touchdowns in their previous two victories.
No. 10 Trinity (0-5) at No. 2 St. Xavier (3-1)
A great way to measure how Louisville-area programs are coming along — compare how they did against Male.
The Shamrocks met with KHSAA's No. 1 team, the Male Bulldogs, last week, falling 24-10. They were held to only 55 rushing yards and quarterback Brady Willis was held to a 43 percent (13-30) completion percentage on 122 net passing yards.
St. Xavier on the other hand tested the Bulldogs like no other in week three's Kroger KSR Game of the Week. Down six defensive starters, the Tigers had a chance to tie the game or take the lead late in the fourth and cap a three-touchdown comeback but came up just short due to a Male defensive stop.
While Trinity is obviously not having the season they were hoping for, St. Xavier knows not to underestimate one of the most storied programs in KHSAA history. It should be a treat to watch if you're in Louisville this weekend.
No. 16 Ballard (4-1) at No. 9 DuPont Manuel (4-1)
We'll stay in Louisville for the moment as we have yet another top-25 battle amongst Ballard and Manuel.
These two teams saw completely different outcomes last week, where Ballard shutout Butler 49-0 while Manuel suffered their first loss of the season against La Salle (Cincinnati), OH 28-24. The Bruins' only defeat was suffered at the hands of, you guessed it, No. 1 Male.
Ballard's offense was about as efficient as you could ask for last Friday. William Elliott's three touchdowns on nine rushing attempts complemented by quarterback Tristen Hawkins' 51-yard touchdown connection to Emari Young gave Butler no chance. Hawkins finished 8-10 with 187 yards and a pair of scores — he also rushed four times for 57 yards.
No. 22 Mercer County (4-1) at Christian Academy-Louisville (4-1)
The top-two 3A teams in KHSAA via KSR's week six rankings take the field Friday in Louisville to show what the disrespected division's finest are made of. Both team's lone loss has come from top-12 Lexington teams — otherwise, these squads have been nothing shy of impressive in 2021.
Mercer County's 22-21 victory over No. 24 Southwestern provided the Titans a necessary spark before they travel to CAL. Brayden Dunn rushed for 133 yards while fellow running backs Jackson Peavler and Thaddeus Mays crossed the pylon once each on their way to the win. On the downside, they gave up 310 rushing yards to the Warriors, something the Centurions will look to take full advantage of — if they can.
CAL rushed for only 108 yards Friday night in their 49-26 win against Owensboro Catholic, which has been a trend for them this season. They've made up for the slack on the ground through their passing performances, as quarterback Cole Hodge's nine touchdowns on a 56 percent completion percentage have kept the Centurions afloat thus far heading to the middle of the KHSAA season.
Scott County (2-2) at No. 6 Frederick Douglass (5-0)
The Broncos have sat on a throne atop the 5A division for most of 2021, poised to capture their first KHSAA state title in the school's young history. Scott County is scraping and clawing their way back to prominence after finding their way back to .500 last Friday.
Frederick Douglass won their four games (one COVID cancelation) by a combined score of 185-27. The only time they were held under 50 points this season was their opener against No. 1 Bryan Station (27-14). Because of the blowouts, we haven't truly seen a legitimate sample size of these kids going all out. Kentucky target Dane Key and Cameron Dunn have combined for 345 of Samuel Cornett's 666 passing yards in those three games since the Station matchup and UK commit Ty Bryant has only carried the ball eight times for 60 yards and three scores.
The Cardinals took a page out of Douglass' book, defeating Dunbar 55-0 Friday night that saw six different backs score for Scott County — four separate rushers had at least 50 yards carrying the football. They rushed for 346 yards on the ground, their highest total all season.
Will this be the game the Broncos are forced to keep their starters in through all four quarters?
Paducah Tilghman (1-3) at Henderson County (3-1)
The Blue Tornados haven't lost four games in a row since 2017, where they started off 1-5 — that streak could be tied if they aren't careful against this dangerous Henderson County team that just gave Central Hardin their first loss of the year.
The Colonel defense forced five turnovers against Central Hardin, four of which came on fumble recoveries — the single interception was returned for a touchdown by Kani Smith.
Cooper (3-1) at No. 25 Covington Catholic (2-3)
After winning three games through all of 2020, Cooper has a chance to assert themselves as a team you don't want to find on your schedule. With their one loss coming to No. 19 Ryle 14-7, the Jaguars have been as consistent as any 5A team in KHSAA right now.
Eli White and Brendon Tye both accumulated 120 plus rushing yards apiece with two combined scores on their way to a 34-0 shutout against Campbell County two weeks ago.
For CovCath, they dropped the Kroger KSR Game of the Week to rival Beechwood 27-7. The loss was their first to the Tigers since 2014.
Kentucky Country Day (5-0) at Southern (4-1)
Technically, neither team has lost a game this season. Southern's single blemish came via COVID cancellation week four to Iroquois. Otherwise, the Trojans have outscored their opponents 141-32 in 2021. The only game they were held under 30 points was against Atherton, winning 18-13.
Kentucky Country Day comes into week six ranked third in 1A after a 26-6 victory over Thomas Nelson. With Pikeville heading to Lexington for a date with No. 4 LCA, the Bearcats have a shot to become the final undefeated team in 1A's top-three.
Perry County Central (3-1) at Letcher County Central (3-1)
Two one-loss Eastern Kentucky foes will meet in Letcher County Friday night. While these squads have been prone to put points on the scoreboard, in each of their losses they found themselves down big by the final buzzer.
What the Commodores lack in the rushing game, they make up for through the air. They're led by quarterback Chance McKenzie's eight touchdowns on 535 yards passing. His favorite receiver, Cade Miller, has caught 21 of McKenzie's 39 completions for 215 yards and four scores. Miller has doubled as a running back as of late to add another dimension to their game, rushing for 179 yards and three touchdowns against Breathitt County.
Letcher County Central's rushing attack is typically the main focus of their offense — but not lately. In their first two games, they ran for a combined 575 yards but have since only amassed 211 heading into Friday.
No. 20 Highlands (3-2) at Dixie Heights (2-2)
Two of the top teams in northern Kentucky do battle in a game to determine the trajectory of Highlands season. A loss here would give them three straight.
Bluebirds quarterback Charlie Noon has been a one-man show as of late. He has 516 of Highlands' 620 yards since they began their losing streak two games ago.
In games they win, Dixie Heights looks like a well-oiled machine. The Colonels average 286 yards on the ground per victory, scoring eight times rushing and complementing the attack with four touchdowns through the air. In the same areas, they've been good while winning — they've been equally as bad while losing though, only rushing for a combined 84 yards in their losses.
East Carter (3-2) at Lawrence County (4-0)
Lawrence County is undefeated due to the fact they have a three-headed monster in the backfield in Alex Strickland, Dylan Ferguson and Blue Fletcher. The trio has gained 895 rushing yards in four games for the Bulldogs in 2021.
Strickland, a dual-threat quarterback, also has 324 yards on 10 completions and two touchdowns. He leads the team with exactly 700 all-purpose yards this season.
If you want to talk about an impressive rushing performance, it would be ridiculous not to mention the 388 yards East Carter gained on the ground last week in their 40-8 win over Perry County Central. Charlie Terry led his team with 148 yards on 13 carries for two scores. The Raider rushing attack had five total touchdowns in week five.